CompTIA Security+ Certification – SY0-401 exam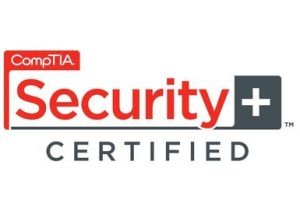 Network security is a crucial factor in every corporation. With the numerous and large amounts of data being transmitted, it is important that strong security is put in place to guard against threats, viruses, and data loss. The CompTIA Security+ certification equips IT specialists with the skills and competence needed to protect data and networks from threats and vulnerabilities. This guide provides details regarding the CompTIA Security certification exam, which includes costs, requirements, recommended study guides, and how to prepare for the exam.
What is the CompTIA Security+ Certification?
The CompTIA Security+ certification is a globally recognized credential which focuses on network security and how to prevent hackers from entering into a network and destroying huge amounts of data within seconds. This certification exam supports three languages – English, Japanese and Portuguese.
How to schedule the CompTIA Security+ exam?
Scheduling the CompTIA Security+ exam is a simple process. You can register on the Pearson VUE website, choose the correct test center and buy a voucher to take the exam. Before scheduling the exam, one must make sure that over 30+ hours of studying under their belt. This will help you to prepare and to gain the necessary confidence to take the exam and pass with flying colors.
How much does the CompTIA Security+ exam cost?
The exam costs $311, which includes the cost of registration, the voucher, and the exam itself.
What are the requirements for the CompTIA Security+ certification exam?
You are required to take and pass the CompTIA A+ and CompTIA Network+ certification exams before taking this exam. This is a daunting and challenging exam and therefore requires extensive study. Before taking this exam, you are required to have 2 years' experience in IT administration, centered on security. These requirements are important because they will help you understand the reasons why a network needs security and how to effectively develop a strong security system for that network.
The exam has a total of 90 multiple-choice questions that must be answered in 90 minutes. You are required to have a passing score of 750 out of 900 before you can be certified.
What are the recommended CompTIA Security+ study guides?
The recommended CompTIA Security+ study guides for the process are the study materials from CompTIA official website and practice exams, which include multitude questions, which appeared in past actual exams.
Where can I find free CompTIA Security+ certification study guides?
www.Exam-labs.com is a website that provides individuals with examination study tools and materials for free. The website offers you the effective tools needed for exam preparations. You can gain access to numerous study guides and practice tests on Exam-labs.com to help you pass the exam in one go. Exam-labs will not only provide you with free resources but it also gives you the opportunity to practice tests on CompTIA Security+ certification, such as SY0-401 test.
This certification provides you with skill and competence in network security; compliance and operational security; threats and vulnerabilities; application, data and host security; access control and identity management and cryptography.
We hope that the information in this post was helpful and good luck in your journey towards becoming CompTIA Security+ certified!