CompTIA Network+ Certification – N10-006 exam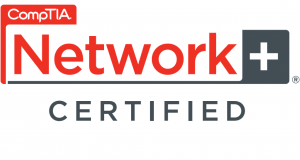 From individual homes to organizations, every personal computer needs to be connected to a network. Without this, the computer only functions on an offline basis. A computer which is properly installed or connected to a network helps the user carry out tasks effectively and efficiently.
To connect or install a PC to a data network, the services of a professional in CompTIA Network+ is required. This guide provides details and answers to questions regarding the CompTIA Network+ certification exam.
What is CompTIA Network+ certification?
The CompTIA Network+ certification is an important credential in the IT field. This certificate focuses on one's ability and competence in designing, repairing, managing and maintaining a network. A CompTIA Network+ certified technician can confidently design a network that enables organizations or corporations to run multiple computers simultaneously. The services of CompTIA Network+ certified technicians are widely required in various sectors of an economy and they are able to earn high salaries.
How to schedule CompTIA Network+ exam?
This is similar to the A+ certification exam; you are required to register for the exam online. Choose a test center close to you or a convenient location through the Pearson VUE website, which is a specialized program used to assist individuals to pay and take the certification exams. It is important that you bring the voucher to the exam center.
How much does CompTIA Network+ test cost?
The CompTIA Network+ exam costs $285. This includes the cost of registration, the voucher, and the exam itself.
What are the requirements for CompTIA+ certification?
The CompTIA Network+ certification expires every 3 years and thus requires renewal. You are required to have a CompTIA+ certification and over 9 months' experience in networking before taking the Network+ exam. This will help you succeed when taking the exam and also help you answer the questions correctly. You will be required to answer 90 multiple-choice questions in 90 minutes. A score of 720 out of 900 is needed to pass the exam.
What are the recommended CompTIA Network+ study guides?
There are study materials on the CompTIA Network+ exam available at CompTIA website. The CompTIA Network+ exam test code is N10-006. It is important that you persevere with your studies until you are confident enough to take the exam.
Where can I find free CompTIA Network+ certification study guides?
Exam-labs.com is a website that provides individuals with study guides and materials for examinations for free. This website offers you the effective tools needed for exam preparations. You can obtain access to numerous study guides and practice tests on Exam-labs.com to help you pass the exam in one go. You can visit the www.Exam-labs.com for N10-006 practice test for the CompTIA Network+ certification.
In conclusion, this professional certification will empower you with the skills and competency, which are required to design, manage, repair and maintain a network. You can pass this exam easily by taking the free practice tests offered by www.exam-labs.com.