Why is Security+ Certification Becoming So Popular Among Security Experts?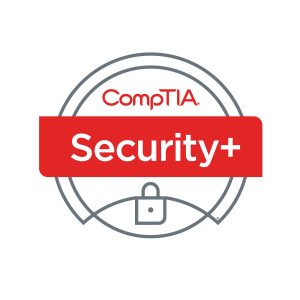 Ever wonder why a number of security experts hold at least one security certification, particularly the CompTIA Security+ certification? For many years now, CompTIA is often branded as one of the most important IT organizations in the world, providing a range of top-notch IT certifications. Availing at least one of their exceedingly popular certifications has always been a good choice. And for security experts or sometimes called as security specialists, earning such validation means that you are destined for greater heights in your IT journey.
And if you are currently looking for ways to improve your cybersecurity career, then it's high time to jump on the bandwagon of successful security experts in the world. But before you go gaga over this internationally-acknowledged certification, let's run through some of the significant reasons why Security+ is a force to reckon with among other security certifications in the field of cybersecurity.
International recognition
CompTIA Security+ is not just your average IT certification. It's something that has set the standards in cybersecurity management and features. Because of such recognition, some employers would even require this certification for a specific job position. And even if you're just starting your career, having this certification will strongly work at your advantage. The international prominence of Security+ has been made possible with the support of valuable companies including Modern Technology Solutions, Inc. (MTSI), Northrop Grumman, Brotherhood Mutual, Agile Defense, Nationwide, and The Joint Commission.
Impressive salary rate
Talking about practicality, one would always opt for a job that compensates their education and work background. And if you mention that you are a certified Security+ professional, then without a doubt you'll have a higher remuneration rate compared to other applicants. It is because Security+ is considered an IT security standard that has proven its significance in the industry. As a result, security experts can enjoy an average salary range from $60,000 to $70,000. And if you have more than 5 years of work experience, you can expect for a higher compensation.
Higher job success rate
In this generation where applying for a job can be likened to 'survival of the fittest', having some notable additions to your profile will help you a lot. When security experts apply for a job, they always take into account their expertise and education, but what really catches the attention of the employers is the cherry on top―IT certifications. Hiring managers always give priority to those with the Security+ badge because this guarantees credibility and quality of work.
Comprehensive expansion of knowledge and skills
Security experts, from the name itself, are considered the connoisseurs in the security department of a business. Their importance is highly imperative. That is why every judgment made by a security expert is made after careful deliberation of knowledge and skills. With the help of Security+, these professionals will be able to apply what they learned during the certification exam. CompTIA Security+ exam SY0-501 is a comprehensive test that verifies if applicants know everything about security, risk mitigation, network, and technologies. Also, the exam also certifies their knowledge when it comes to executing threat analysis through corresponding mitigation tools. With all the exhausting yet valuable preparation, security experts are well-appointed with security foundation and even more.
No exam prerequisites
Yes, you heard it right; Security+ requires no obligatory training or other conditions for its certification exam. As long as you have what it takes to pass the exam, then go for it! It takes guts and preparation for one to ace the exam. In comparison to other security certifications, Security+ only recommends that applicants have at least 2 years background in security and networking. It will be easier if you have security expert work experience so that you can easily relate to the exam topics. Also, completion of all necessary study references is preferable. These recommendations ensure a higher exam passing rate as well job hunting success rate.
Abundant job opportunities
One of the reasons why security experts prefer the Security+ credential is that it significantly elevates their careers. Moreover, their careers are not limited to one job scope. They are loaded with an all-encompassing job range. They can work in private organizations and even in the government. And because Security+ complies with the Department of Defense (DOD) 8570 standards, security experts are given the opportunity to work within a government agency. Not only that, they can expand their career and take advantage of their expertise to create their own business.
Updated with trends and advancement
CompTIA Security+ is something very important for security experts to keep abreast with the trends and advancement in the industry. The certification, which is needed to be renewed every three years, features all the latest updates within the cybersecurity world. Thus, professionals with such credential are not only knowledgeable but also up-to-date with everything surrounding the IT sphere.
Increased professional value
Above all the physical, mental, and financial benefits, security experts with the Security+ certification increase their professional value over time. The value you gain is worth every ounce of sacrifice you allocated to prepare for the certification exam. And to compensate your sacrifices, the certification gives you that charm not just during job hunting but also during job promotion. Tie up your certification with your best efforts to make your way to the top.
Conclusion
With the security experts' job in making sure that the system is free from threats and vulnerabilities, there is a continuous, high demand for security certifications among these professionals. But choosing the best certification to validate your expertise could be a challenge because of the abundant options you need to consider. Gaining a certification needs time, money, and effort. So, if you do not want these three to be put into waste, go for CompTIA Security+ that gives your proficiency in cybersecurity a full boost. And to make everything easy, a number of certified Security+ professionals can back up the value and benefits provided by this famed security certification.