How CompTIA Network+ Certification Helps Systems Engineer in Their Daily Work?
Calling all systems engineers! Do you want to make your work more efficient and effective? Arm yourself with a certification that helps you get through the daily conquests without leaving you exhausted and bored. And if you're curious what certification gives you such favor, we are referring to the ever-notable CompTIA Network+.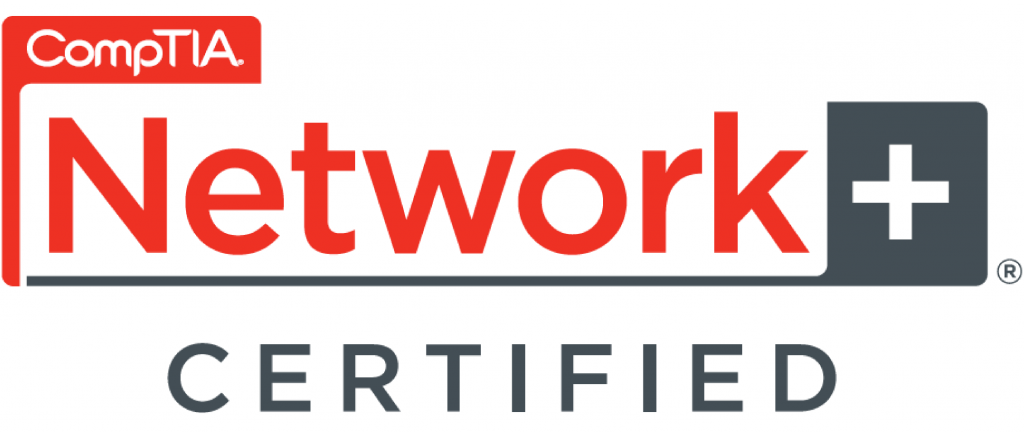 But first, what does a systems engineer do?
From monitoring the system to solving all technical difficulties, a systems engineer holds a quite extensive job scope. Hence, these professionals can work in different industries, where their expertise is deemed necessary. Consequently, every systems engineer must be equipped with the essential knowledge and practical skills to accomplish all the daily works.
So, how does this highly acclaimed CompTIA credential assist these professionals in their daily work? You'll find the answers below.
Easily identify and troubleshoot problems
Earning the CompTIA Network+ certification is no joke, really. This credential is vital for system engineers because it polishes their problem-solving skills, which is important in their work. Thus, being an individual who can easily configure and solve network problems is an important aspect, especially for beginners. Having this kind of credential allows them to expound different troubleshooting methodologies and network tools, hence adding that extra factor even if they are a newbie. Further, their daily work performance will continue to boost because they are furnished with the abilities honed during the CompTIA exam preparation. No wonder why this certification is a popular demand for IT professionals who are en route to creating a mark in their company.
Broader networking technologies and solutions
As a systems engineer, knowing the ins and outs of cybersecurity is of vital importance. Thus, you need a credential that will aid you to become a better systems engineer, who can work with different networking technologies and solutions, at any given time of the day. With CompTIA Network+, a candidate is endowed with broader objectives that cover a range of significant security features.
Excellently oversee the system
One of the vital functions of a systems engineer is to oversee the entire hardware and software system so that it won't get away with the daily operations. This also includes management and installment of new systems, which are needed for the company's progress. With CompTIA Network+, they are equipped with the practical skills to ensure the welfare of the business. A business needs a trained systems engineer who can properly manage his team and at the same time guarantee that everything is in order. And that can be achieved with the aid of Network+ certification. This certification makes sure that only verified professionals, who have gone through a series of training sessions, lab exams, and practice tests, can pass the exam.
Effectively implement protocols
Earning the CompTIA Network+ explains that you have successfully certified your expertise in terms of implementing protocols. This also means that employees under your scope follow a judgment that is based on profound knowledge and experience. Because of such certification, you can provide a more comprehensive technical direction within your IT support group. Miscommunication is very eminent among colleagues if no standard has been set out by the management. This often results in botched systems, which may affect the business as a whole.
Design functional networks and security systems
When you prepare for the CompTIA Network+, you also are bound for greater things. It is because your capability is not just limited to managing, troubleshooting, and implementing but also designing networks and security systems. This job role is done to maintain data safety and integrity through different backups. If you do not know, the Network+ is the ideal follow-up after the CompTIA A+ certification because it helps applicants to get an in-depth view of the security systems, and wired and wireless network infrastructures. And when you earn the Network+ credential, you make your job more exciting because of the non-stop thirst for knowledge, which is evident with the emerging technologies noted in the certification exam.
Ensure the readiness of technical resources
During the exam preparation phase, applicants' resourcefulness and readiness are put into test. Utilizing every exam resource on hand, they ensure that they get all the study materials they need to ace the exam. And same with the real job as a systems engineer, those with the Network+ certification are more prepared and equipped with the technical resources vital for the business to maintain its operations and flourish its success. These technical resources must be readily accessible to everyone so as to avoid unnecessary disruptions and huge disappointments.
Complete job on time
Certified CompTIA Network+ can complete a job in a given time, without the need to go overtime. Why? It is because they can decipher different issues swiftly without compromising the quality of their work. This means that they are competent and well-managed. If you're wondering how they do such, it is because they were already honed even before the real job. The CompTIA Network+ prepares professionals through their wide-ranging topics and valuable training courses. And just like when they took the certification exam, which is a timed test, they can apply their time management skills during their work.
Work-life balance
For professionals with the Network+ certification, one of the best things they gain is the work-life balance. With this CompTIA credential, they can complete jobs faster and give time to other aspects of their lives. Life is not meant to revolve only within the four corners of the office. There's something beyond those portals that everyone should remember. And because CompTIA is such a popular organization in the world, they have accumulated more and more certified individuals, who know how to balance their work and personal relationships with family and friends. There's nothing more ideal than taking charge of your daily work and knowing when to enjoy life to the fullest.
Conclusion
Make yourself a work in progress and don't stop learning. Certifications like the CompTIA Network+ are created to help system engineers, network administrators, field technicians, network analysts, and more to reach their fullest potential. It's not too late to build a career that is worth every business' recognition.