How ITIL Certification Helps Build Information Technology Project Manager career?
If you're thinking of a productive way to start your career as an Information Technology Project Manager, what better way than to cross paths with the ITIL or the Information Technology Infrastructure Library certificate? Through this, you'll be able to direct your technical pursuits to a beneficial and fulfilling career.
Basically, the ITIL is a framework consisting of checklists, processes, procedures, and tasks directed for an IT service management. The advantages you will gain through this certification are not only limited to you as the credential also benefits the company you'll be dedicating your efforts to. Variety of sectors can actually benefit from the dynamic framework of ITIL. Your career potential can be expanded as it allows you to apply what you've learned in varied positions. Along with this comes other career benefits such as practical skills enhancement, salary, or any form of career advancement that are guaranteed to serve you throughout the run of your professional life.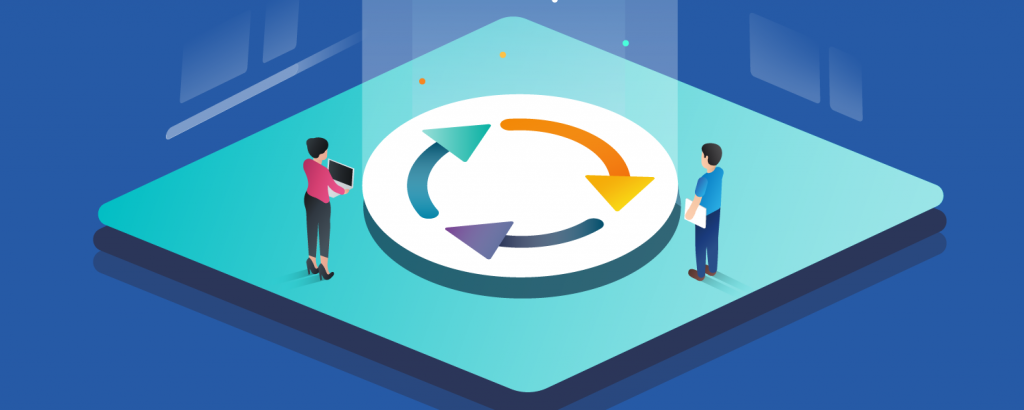 Trains you to become a trusted leader
To begin with, an IT project manager must not just be skillful in the business aspect but must also be loaded with the necessary technical knowledge as well as skills. The ITIL certification has been a useful choice for several Project Managers through time. Why? Simply because ITIL gives off a training course that each and every aspiring manager wishes to and must possess–and that is the training to become a competent, trusted leader. Through practice, you can be trained to handle situations that will ask for your immediate professional response. This usually happens during meetings wherein your presence and competence will be highly needed. Besides, you can demonstrate better leadership may it be in the field of Service Strategy, Service Operation, Service Design, Service Transition, and Continual Service Improvement. Though not immediately or all the time can you call the shots, you actually have the power to produce better results in any project you'll be dealing with.
Furnishes the acquisition and enhancement of Skills
The ITIL certification carpets a spectrum of learning that molds every certified IT project manager to finesse. As you begin your role as an ITIL-holder and at the same time project manager, you can get hold of the ITIL Service Lifecycle and the competence needed in seeing every project. Aside from that, service strategies that you might not have acquired may be easily grasped. IT project managers learn from project to project and meet every business goal through the continuous accumulation of skills and knowledge. Keep in mind that there's a lot of expectations coming from your employers to your colleagues since if you are an ITIL certified, that alone pushes your career to a gratifying degree.
Allows you to adapt to various departments
 Since one of the roles included in becoming a skilled project manager is handling different departments, the need to become flexible is important. This means that you must have a wide comprehension in utilizing various terminologies in departments, accordingly. However, following the guidelines of ITIL, you must also have the ability to use a common terminology that can be easily absorbed across any department. The ITIL certification training proves you can easily and efficiently adapt in any work environment you'll be placed in. Moreover, it also indicates that you can respond to different incidents that may arise with expertise.
Rewards a fruitful financial benefit
Salary is another thing that definitely creates an impact when you decide to become a certified project manager in ITIL. Your salary can maximize as you prove your excellence through the ITIL certification and your consistent performance. According to itiltraining.com, the average entry-level salary for a project manager is $70,000 while the median salary is $84,662. In fact, the foundation of ITIL was laid out to level its performance with IT and its ever-growing and evolving businesses. Needless to say, your role here as an Information Technology Project Manager is highly recognized. As you commit in monitoring and completing various projects along with supervising different departments, surely your efforts are not destined to be thrown in the trash. Your skills that are validated in the ITIL certification will truly give you the kind of confidence and motivation.
Makes you more fluid in dealing with any change or modification
As part of your task, you must show how good you are in handling change every now and then. Thankfully, the ITIL certification trains candidates in employing different strategies in dealing with changing scenarios. It also helps in enabling students to formulate effective plans that will successfully go along with the requirements of the situation. Highlight on the design and technical details are also very much considered when dealing with modifications in the IT infrastructure.
Adds more value to your team and company
In any case, a project manager who possesses the ITIL certification is considered to have more edge. This is not just applicable to a specific team but to the totality of the company itself. As they say, an ITIL certification is as good as acquiring a project management certification. The two certifications truly make up a great combo in building your IT career.
Promotes better communication with vendors
It is important for a project manager to properly communicate with every vendor that he or she will be dealing with. Part of the job includes mastery of the exact project requirements. This is most vital when changes in the technical aspects or design will surface in any hardware or software requirement of a project. An ITIL certification-holder is seen to be equipped with the essential knowledge in delivering commendable project outcomes. You can be certified in any field of ITIL, be it in the Service Operation, Service, Transition, Service Strategy, Continual Service Improvement, and Service Design.
Conclusion
 The ones listed above are among the many reasons that should push you in becoming an ITIL certified project manager. All these benefits will help you kick-start your career―whether you are just starting one or now elevating it. In each stride you make as an IT project manager, it's always better to go with the ITIL certification.