How To Pass 2V0-620 vSphere 6 Foundations Beta Exam?
How to pass the 2V0-620 exam on the first try?
Knowing that the applications of vSphere 6 will have massive impacts on the technical industry, both now and in the future, how do you organize yourself to pass the 2V0-620 exam on the first try, and be a pioneer in the latest and greatest in the technical revolution that is currently occurring? The first step is to enroll with an accredited examiner of the 2V0-620 exam. VMware is the accrediting body for the certification. The following are the details sourced from their website:
Exam Number: 2V0-620
Exam Price: $120 USD. Exam prices will change on 1 April 2017. Learn More
Duration: 115 minutes
Number of Questions: 65
Passing Score: 300
Validated Against: vSphere 6
Exam Languages: English
Format: Single and Multiple Choice, Non-Proctored, Online
Additional Exam Details available at the VMware site
Armed with the training materials available at the VMware site, once you register, you'll be in a good position to ace the exam at the first try. VMware is also gracious enough to provide you with additional practice exams, along with a well-versed community of users who'll be happy to assist you with the preparation process. With all this at your disposal, you are in good hands.
There is no such thing as too much practice. Additionally, you can rely on additional equally equivalent sources for VMware certification examination information from Exam-Labs.com. Practice exams for 2V0-620 are available at your disposal. Recommended practice exams are available here. For those persons who are visual learners, Exam-Labs has YouTube video practice questions to assist you you're your preparation process.
You are well on your way to passing the 2V0-620 exam on the first try! No one has time to repeat exams when the world is waiting for you to solve its digital problems!
What are the 2V0-620 exam topics?
The 2V0-620 exam is divided into seven main subsets highlighted below:
Install and configure vCenter Server and ESXI
Configure vSphere Networking
Configure VSphere Storage
Deploy and Administer Virtual Machines and vApps
Establish and Maintain Availability and Resource Management Features
Perform Basic Troubleshooting
Monitor a vSphere Implementation
With the VMware Certification practice process described above, you are well on your way to success in the 2V0-620 examination.
What is vSphere 6?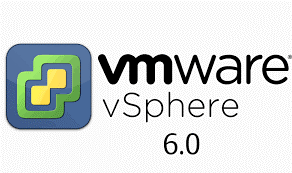 vSphere 6, supported by VMware, is a virtualization platform. Virtualization is an evolving aspect of the tech industry that enables the division of a hard drive into various virtual or digital partitions. The applications of virtualization are widespread and worthy of gaining technical competence in. How does one gain an VMWare Certification that facilitates virtualization? The answer is to engage in the 2V0-620 exam also known as the vSphere 6 Foundations Beta Exam.
Virtualization as a technology originated many years ago, and it facilitates more efficient processing power in information technology based systems such as operating systems. Virtualization involves the creation of abstract layers in technologies to separate an application such as data storage from the underlying hardware or software. With the advent of the internet, servers are prime candidates for virtualization technologies. Server hardware is "replaced" by its virtual twin, which interacts with the system operating system. As the underlying hardware is relieved of its duties, system flexibility and efficiency can be increased. This is a key advantage to facilitate the growing demand on computing power. If you envision yourself engaged in such activities, the VMWare Certification is ideal for you.
Applications of Virtualization
Knowing that the technical world is ready to embrace your additional skills with eagerness, here are a few applications of the information technology industry where virtualization is evolving and emerging:
1) Network virtualization – The internet is becoming globally ubiquitous and it requires hardware and software infrastructure to facilitate this necessary utility. In networks, virtualization helps to simplify the complex nature of a network by separating bandwidth into subsets called channels, and then distributing them across the network in the desired paths.
2) Storage virtualization – Central data storage that facilitates the translation of data from several physical locations into one focal point.
3) Server virtualization – optimization of server performances by facilitating hardware independence.
Virtualization is a concept that has been evolving in the technical industry for a few decades. As technology evolves, it is becoming increasingly important to optimize the processing power of machines via virtualization processes, as physical systems are limited in their ability to handle processing capability without continuous upgrades. Virtualization overcomes this limitation. How to the pass the vSphere 6 foundation examination is at your fingertips with our ultimate guide in 2V0-620 mastery. The 2V0-620 examination serves as a credibility booster, who will facilitate the sustenance of your virtualization career, as the digital economy evolves.
For further details access here.