How the Skills Verified by MCSA Cloud Platform Certification Help to Build a Career as an Azure Cloud Architect?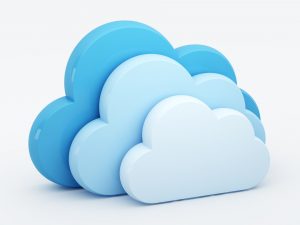 Are your plans directed at having a career as an Azure Cloud Architect? See to it that you're backed with an MCSA Cloud Platform certification. This is one of the ways to build your credibility as a striving and skilled professional. Through this, you'll be able to prove your excellence in the technologies encompassing Cloud, areas vital in Microsoft Azure and the professionalism needed in the industry. Claim your desired position by trusting in the authentic skill-verification of an MCSA (Microsoft Certified Solutions Associate) Cloud Platform.
For you to recognize the advantages you will receive in the career track you plan to take through this credential, you must learn the route in earning this well-known and beneficial certification. To begin with, this certification verifies your knowledge and skills in Microsoft cloud-related technologies. Part of this includes the validation of your foundational IT skills. You'll be able to bring more value to the organization and for the business. It's the ultimate path needed in becoming a more credible and competent cloud architect. So, in order to obtain a certification as esteemed and impactful as this one, you must pass the two required exams. This, of course, comes as a natural order. To help you in passing the exams, you must be well-equipped with the necessary knowledge and real-world skills by exploring different prep resources.
Now, let's elaborate how this certification helps you in building your career as an Azure Cloud Architect. Here's a more boiled down list to keep you informed and dedicated to your craft.
Sets the standard
If you are not yet aware, the position of Azure Cloud Architect is very much regarded in the marketplace. Most managers in various companies search for a candidate's excellence in the Cloud Architect position. This alone gives you a fine advantage. However, given that it's well-recognized, the competition for this specific position is quite tight. You're not the only candidate determined to bring home the bacon backed with the necessary IT background. Since you need to bring a difference-maker in your credential, this is where the value of an MCSA Cloud Platform certification enters the picture.
Introduces your technical qualifications
The Microsoft Azure Certification introduces your skills in the company you'll later choose. It will speak your mastery on Storage, Compute, Network, and Security, along with the essential skills needed in planning and designing solutions.
Proves your competence in adapting to the industry's evolving trends
Acquiring this credential means you can meet the demands of the business through your effective solution planning. It makes you a proven and skilled candidate who is flexible enough in adapting to the industry's and your company's needs. As an Azure Cloud Architect, it is not enough that you stay complacent with what technical knowledge and skills you already know. Your learning must never stop as a professional. In the long run, you'll see that the most competent of all professionals is not the one who is packed with the most knowledge, but the one who is capable of responding to different technical scenarios in a smooth and flexible way.
Sharpens your skills
Basically, your skills in Microsoft Azure is strengthened and measured in the certification. It will focus on your ability to successfully plan among domains and areas of Microsoft Azure. The skills included here are Microsoft Azure Solutions, Microsoft Azure Identity and Security, Microsoft Azure Data Solutions, Microsoft Azure Business Continuity, Microsoft Azure Deployment and Integration, and Microsoft Azure Infrastructure.
You can basically measure where your proficiency stands in the following areas. Whether you belong in the Expert, Proficient and Novice level, you'll be able to assess your expertise on a particular role. Thus, when you can pass all the requirements needed in the process of earning the certification, your skills on these specific roles will be immediately verified and honed. It gives way to an ensured professional life that constantly promotes growth in your part as an individual.
Gives your resume a striking impact during job applications
How you perform during job applications determines your entry in the IT world. If you've arrived at a job interview with nothing but your doubts and fears, nothing fruitful will ever bear. However, if you've placed in your resume the secret recipe, there's no reason for you to doubt your stand as a candidate. Through the MCSA certification, you no longer have to speak for yourself since what's written in your resume will already create a great impact among companies. Compared to other candidates who don't have this certification, you are provided more chances of getting hired or recognized. It's because this certification grants you to acquire the qualifications searched by various companies. The (MCSA) Microsoft Certified Solutions Associate Cloud Platform certification allows candidates to enhance their cloud skills and use it for the advancement of their career.
Provides you with a high average annual salary
As you begin your career as an Azure Cloud Architect, your company will recognize the value you bring in the organization. Your being certified is a testimony alone of how skillful you are in the craft you're in. To make it simple, more recognition means more salary. Solutions Architects worldwide receive an estimated average annual salary that is close to 150,000 USD, according to sources such as indeed.com
Besides, the MCSA Cloud Platform certification is known as a trusted credential that is acknowledged by several companies worldwide. After achieving the first stop as a Cloud Architect, you can also make use of this certification in advancing to higher IT level or position.
Conclusion
A starting point in building a strong and lasting IT career as Cloud Architect lies with the (MCSA) Microsoft Certified Solutions Associate Cloud Platform certification. How your skills are made more credible and authenticated through this certification enables you to reap many benefits in future. These benefits are essential in your growth as a professional and at the same time, the growth of the company you belong to. Build your career together with this certification and see that nothing could ever go wrong when your expertise is already proven.