List of CompTIA Certification Exams to Be Withdrawn in 2022 and Their Substitutes
To help you improve your skills, CompTIA offers the whole certification program that consists of certificates and tests at different levels covering various knowledge areas. Some of them are Cloud, Network, Cybersecurity, Linux, and so on. To obtain any certification of this vendor, an individual usually needs to nail one to two exams.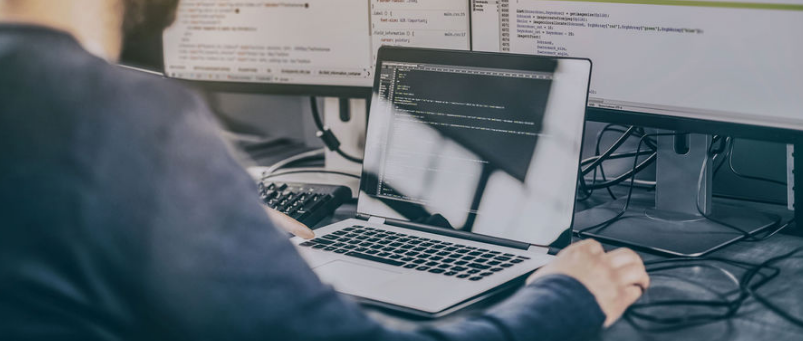 As for the certification tests, it is important to know that the industry is constantly growing and changing, which is why there is a need for the relevant exams that match the time and requirements. Thus, CompTIA regularly updates its qualifying tests. There are at least six exams that are going to retire in 2022. Here is the information you need to know about them and their alternatives:
CompTIA SY0-501 and CompTIA SY0-601
The SY0-501 exam leads to the CompTIA Security+ certificate. Its English version was retired on July 31, 2021, but the version with other languages (Portuguese, Japanese, and Simplified Chinese) will be available up to the first quarter of 2022. The new test for this certification is CompTIA SY0-601. This exam evaluates the skills of the professionals in monitoring and securing the hybrid environments and identifying, analyzing, and responding to security incidents and events. Besides that, it concentrates on operating with an awareness of applicable laws and policies, including principles of compliance, governance, and risk. CompTIA SY0-601 was launched on November 12, 2020 and can be passed in Japanese or English.
CompTIA SK0-004 and CompTIA SK0-005
The SK0-004 test is associated with the CompTIA Server+ certificate. This exam is going to retire on January 7, 2022. The substitute test is CompTIA SK0-005, which measures the proficiency of the potential candidates in installing, managing, and troubleshooting servers in data centers as well as hybrid and on-premise environments. This new exam has some differences from its precursor. First of all, the new test comes with 90 questions, while the previous one contains a maximum of 100 items. Secondly, there are two types of questions in CompTIA SK0-005, including performance-based and multiple choice. The SK0-004 exam, in its turn, contains only multiple-choice questions. You should also know that the new option is available in English and Japanese. At the same time, the old one can be taken in English, Japanese, and Simplified Chinese. The SK0-005 test is already available for the public and can be taken when you want.
CompTIA CV0-002 and CompTIA CV0-003
CV0-002 is the previous version of the exam that is required for taking to obtain the CompTIA Cloud+ certification. This test will retire on January 7, 2022, and the new test is known as CompTIA CV0-003. It evaluates the expertise of the professionals in deploying and automating secure Cloud environments, which support high availability of business systems and data. Furthermore, it checks the competence of the applicants in analyzing different Cloud models to design the best solution to support the business requirements, analyzing the system requirements to successfully execute workload migrations to Cloud, as well as troubleshooting automation, capacity, security, and connectivity issues associated with the Cloud implementations. The CV0-003 exam is available in English only.
CompTIA PT0-001 and CompTIA PT0-002
The PT0-001 exam is related to the CompTIA PenTest+ certificate. This test will be available until April 2022 and then will be retired due to its irrelevancy to the new technologies and technology changes. Thus, the vendor now offers its new version. It is known as CompTIA PT0-002 and available from October 28, 2021. This exam measures the proficiency of the specialists in planning and scoping penetration testing engagement, analyzing results, and producing a written report with remediation techniques. Besides that, it checks the applicants' comprehension of the legal and compliance requirements.
CompTIA N10-007 and CompTIA N10-008
The N10-007 exam leads to the CompTIA Network+ certification. This version of the qualification test is going to retire in June 2022, and CompTIA N10-008 is the one that will replace it. The exam pays attention to the foundational networking concepts, Cloud connectivity, topologies and architecture, physical connections, network services, as well as security concepts and network attacks. Furthermore, it evaluates the individuals' skills in establishing, maintaining, and troubleshooting the essential networks that businesses rely on, monitoring and optimizing networks to ensure business continuity, deploying Ethernet solutions, and configuring wireless technologies. This test has several differences from its precursor. For instance, the new version consists of performance-based and multiple-choice questions. On the other hand, the old exam includes drag and drop as well. CompTIA N10-008 is available in Japanese and English, while CompTIA N10-007 can be passed in Portuguese, German, English, Spanish, and Japanese.
CompTIA CAS-003 and CompTIA CAS-004
CAS-003 is a qualification test for the CompTIA CASP+ certificate. This exam will retire on April 5, 2022. It will be replaced by CompTIA CAS-004, which is a newer version offered by the vendor. It focuses on the advanced threat management, digital forensics analysis, risk mitigation, incident response tactics, as well as vulnerability management. This new test also covers the advanced cybersecurity configurations for endpoint security controls, Cloud/hybrid environments, enterprise mobility, and enterprise-wide PKI and cryptographic solutions. In addition, this exam takes a look at architecting, engineering, integrating, and implementing secure solutions across complex environments to support a resilient enterprise and analyzing the security requirements in hybrid networks to work toward enterprise-wide, zero trust security architecture with the advanced secure Cloud and virtualization solutions.
Conclusion
Those individuals who already have a voucher for one of the exams that are going to retire soon should pass it before its retirement date. At the same time, the specialists who think about getting a certification but still don't have vouchers may pay attention to the new versions of the tests. It is all up to you, because it depends on your goals and skills you want to have.