Microsoft Certification Program Changes: What to Expect in 2021-2022?
In line with the market requirements, IT technologies are rapidly evolving and providing the IT specialists with new challenges. Therefore, they must always be aware of changes in their professional field if they want to be relevant and valuable.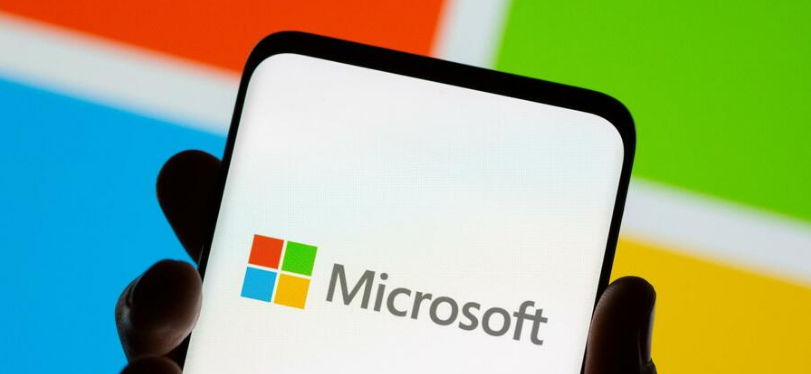 Obtaining the IT certifications is one of the ways to assess and validate your skills and knowledge. To help you keep your certificates up to date, the certification providers are looking at important industry decisions and changes. Well, in this article, we'll take a glance at the upcoming changes to the Microsoft program.
Microsoft Certification Program: Overview
First of all, let's pay attention to some details of the Microsoft certification program. You should know that it consists of various certificates for such job roles as an App Maker, a Business Analyst, a Data Scientist, an AI Engineer, a Database Administrator, a Technology Manager, a Functional Consultant, a Risk Practitioner, a Solution Architect, and a DevOps Engineer, among others. Each option requires one or several tests to pass. All in all, there are three levels, which include Beginner, Intermediate, and Advanced. Therefore, the applicants can face with a need for preparation for this challenge.
To prepare for the qualification exams, you can explore different study resources that are offered by Microsoft. These tools include instructor-led training courses and self-preparation learning paths. On the other hand, the individuals can check the preparation options that are available on various third-party websites. Usually, they can provide you with practice tests, exam dumps, books, articles, and so on.
Another key point is certification validity. The role-based and specialty-level certificates are valid for one year. Those candidates who want to prevent their certifications from expiring need to renew them before the expiration date. It is also important to add that the Fundamentals options do not expire. This was the basic information regarding the Microsoft program. Now, it is time to move forward to some upcoming changes.
Microsoft Certifications: Retirement
Microsoft is planning to withdraw several certifications in 2022, which include the following paths:
MTA: Database Fundamentals;
MTA: Windows Server Administration Fundamentals;
MTA: Security Fundamentals;
MTA: Windows Operating System Fundamentals;
MTA: Introduction to Programming Using Java;
MTA: Software Development Fundamentals;
MTA: HTML5 Application Development Fundamentals;
MTA: Introduction to Programming Using Python;
MTA: Networking Fundamentals;
MTA: Introduction to Programming Using HTML and CSS;
MTA: Introduction to Programming Using JavaScript;
MTA: Mobility and Device Fundamentals.
The retirement of these certificates is scheduled for June 30, 2022, while the sale of exam vouchers ended on June 30, 2021. Microsoft has noted that the Fundamentals certifications, for instance, Microsoft Certified: Power Platform Fundamentals, Microsoft 365 Certified: Fundamentals, Microsoft Certified: Azure Fundamentals, and Microsoft Certified: Dynamics 365 Fundamentals, may be used as an alternative to the MTA certificates. They can be of interest to those individuals who are just at the beginning of their professional paths. These options cover such domains as Power Platform, Microsoft 365, Azure, as well as identity, security, and compliance.
Microsoft Certifications: New Option
Recently, Microsoft announced a new certification, which is Microsoft Certified: Windows Server Hybrid Administrator Associate. This certificate is designed for Technology Managers, Administrators, Information Protection Administrators, Identity and Access Administrators, Support Engineers, Security Engineers, and Network Engineers. The applicants for the certification should have the ability to configure and manage Windows Server hybrid, on-premises, and infrastructure-as-a-service platform workloads. Furthermore, they need to be able to integrate Windows Server environments with Azure services and manage Windows Server in on-premises networks. It focuses on deploying and migrating workloads to Azure as well as managing and maintaining Windows Server IaaS workloads in Azure. Besides that, the individuals should be familiar with administering key and advanced Windows Server services and workloads utilizing Cloud, on-premises, and hybrid technologies. Other important aspects of this new certificate include implementing and managing hybrid and on-premises solutions, performing the tasks associated with migration, troubleshooting, monitoring, security, high availability, and disaster recovery.
The specialists who plan to get the Microsoft Certified: Windows Server Hybrid Administrator Associate certificate need to pass two tests, which are the following:
AZ-800: Administering Windows Server Hybrid Core Infrastructure;
AZ-801: Configuring Windows Server Hybrid Advanced Services.
These qualification exams can be taken in English and are available after December 2021. To prepare for them with great deliberation, the interested individuals can explore the official webpages to download the files with the skills outline. These documents come with the subject areas that will be included in the tests. This is a great way to explore all the details of the coming challenge. Using it, the learners may determine in which domains they have knowledge gaps and what they need to improve. Another preparation option is video courses where two specialists discuss the details of Microsoft AZ-800 and Microsoft AZ-801. They are available on the IT Ops Talk YouTube channel. Those who are interested in this path can also pay attention to the official study guides. They can be found on the Microsoft Tech Community platform.
Conclusion
New technologies in the IT field are emerging quickly, and the same is true for the IT certifications. The older certificates like MTA are not being used, while the newer ones like Microsoft Certified: Windows Server Hybrid Administrator Associate are just coming to the market. The professionals who want to check their competence can do it with the help of the relevant certifications that address contemporary demand. If you work as a Network Engineer, a Support Engineer, an Administrator, or a Technology Manager, you may take a look at the new certificate and what it offers. Just be prepared for your challenge in advance.