uliya December 29, 2019
Right now, the IT market is booming. There are so many open positions in this industry. They exceeded the number of qualified personnel available to fill the knowledge gap. With IT skills you are likely to land a good job but this does not mean that you should just relax without improving your skill set. You should do your best every day to improve your skills so that you will be way ahead of your competitors. Another important thing about improving your IT expertise is that you will have more advantage over other people in filling the skill gap. This means you will have higher pay and more opportunities will be open for you.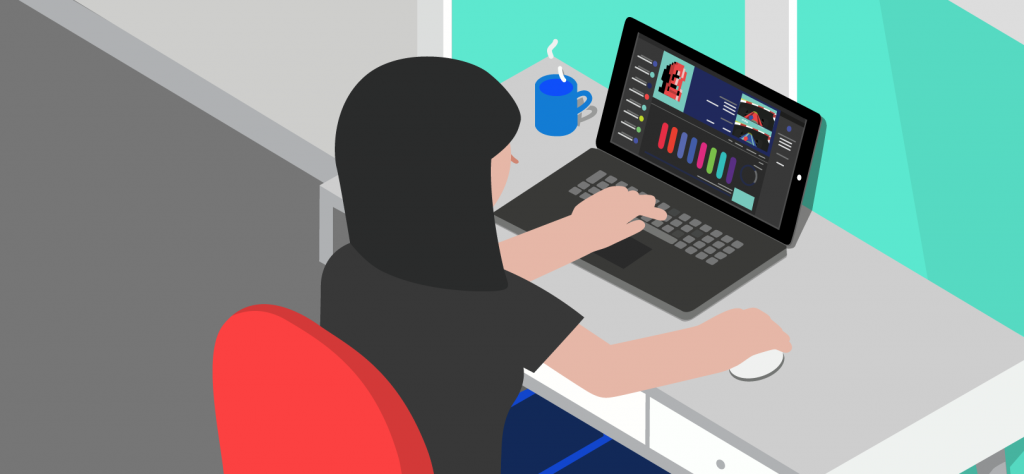 One of the best and most effective ways to boost your skills is to get a Microsoft certification. According to a recent survey, about 54% of the IT professionals possess the credential of this vendor and this makes them compete in the job market. The kind of certificate that you should look for depends on the career path that you want to take. If you are looking to specialize in Microsoft careers, then you need to get various Microsoft certifications. This will help you improve your marketability and earning potential. According to Microsoft, over 23% of the individuals who obtained its certificates received a salary increase of about 20%.
Main Reasons Why Recruiters Value Microsoft Certifications
The tech industry is growing rapidly, and in order to keep up with the pace, the hiring managers are in the lookout for those individuals who are continuously improving their skills to meet the latest trends and practices in the IT sector. It is also becoming hard to get the candidates with the latest skills, and this is where a Microsoft certification is important. More than 86% of the recruiters consider these certificates a priority when looking for the potential applicants.
Now that Microsoft is growing rapidly, the skill requirements have also increased, and more focus has been put on artificial intelligent and Cloud infrastructure. This has made Microsoft update their certification program so as to catch up with the new demands. The official badges from Microsoft are very powerful and help your employer confirm that you have the knowledge and skills required for the job. They will also act as a key to proving that you are capable of adding value to an organization. Another important thing about the Microsoft credentials is that they show that the individuals are committed to keeping up with upcoming developments in the job market. Nowadays, the employers want the employees who are committed to improving their skills as well as getting in line with the latest trends in IT and other related platforms.
In the tech world, the employers have realized that it may be hard to find a person who possesses all the skills needed in the IT sector. Therefore, they have gone out to seek flexible individuals who are dynamic and prepared to meet the changing demands of a business or an organization.
How Are Microsoft Certifications Rated by Hiring Managers?
Microsoft is among the top companies that are constantly updating its certifications and exams. This should reflect the changes in the products and services the company offers to its customers. There are certain badges that are retired and replaced with newer ones in order to reflect the current trend and application of real-world technology.
Not every tech company creates and manages its own certification program. Microsoft, on the other hand, directly creates and operates its credentials along with exams. It also directly authenticates the professionals. That is why the employers have great faith in the authenticity and the worth of these certificates and endorsements from Microsoft.
Microsoft is the leading name in the IT world, and this is a clear way why its official certifications are highly valued and rated by the employers around the world.
Which Microsoft Certifications Are Most in Demand?
Most Microsoft credentials are the sought-after ones however there are those that are from the top of the list. One of the top-paying certifications is MCSE: Cloud Platform and Infrastructure, which was formerly known as MCSE: Server Infrastructure. It helps demonstrate one's skills required to manage a data center. It also features knowledge in Cloud storage, networking, virtualization, and other security factors along with identity management. The skilled Cloud computing specialists are in high demand, and this certificate is the best choice for those individuals who are willing to improve their career and keep their skills current.
Another sought-after credential from Microsoft is MCSD: App Builder. The demand for application and software development is growing each year. It is also believed that this demand will increase by 24% by 2026. On average, a software developer earns about $107.000. It is definitely a career worth getting into. The usage of applications becomes needed every day that is why software development skills are in demand. With the MCSD: App Builder certification, it is possible to prove your knowledge, and this will increase your chances of getting hired to work in a position you have been dreaming about.
MCSA: Data Engineering is another highly-demand Microsoft certification. Nowadays, data is a critical part of business intelligence. It forms the basis of decision making in a company or an organization. For most companies investing in good data, an analyst is becoming a norm. There is an increased demand for database engineers, database analysts, and business intelligence analysts. Therefore, it is a good practice to look for this MCSA certificate to improve your ability to design, build, and implement data engineering analytical solutions on Azure.
Conclusion
It doesn't matter which plans you are having for your career in Microsoft, it is clear that you need a certification of this vendor in order to have an increased advantage over your competitors along the career path. This will give you an intensive advantage along the way. It is up to you to decide what to do next, but with all the above information, it becomes easier for you to make a decision.