6 Tips to Help You Land a Software Development Job in a Big Organization
Getting a career as a software developer may seem challenging with numerous companies and projects to choose from. This job role covers a range of areas and levels of specialization. In most cases, the focus is on the product that's created, tested, and maintained by a developer. Typically, a formal certificate or degree is needed in subjects, such as computer science, IT, or mathematics. The majority of software developers get full-time employment or work on a contract basis. That's why the employers are always looking for a combination of education, professional experience, and skills. In this blog post, we'll share some tips to help you get your dream job as a software developer.
So, how do you land a software development job in a big organization that you always wanted to work with? Let's find out!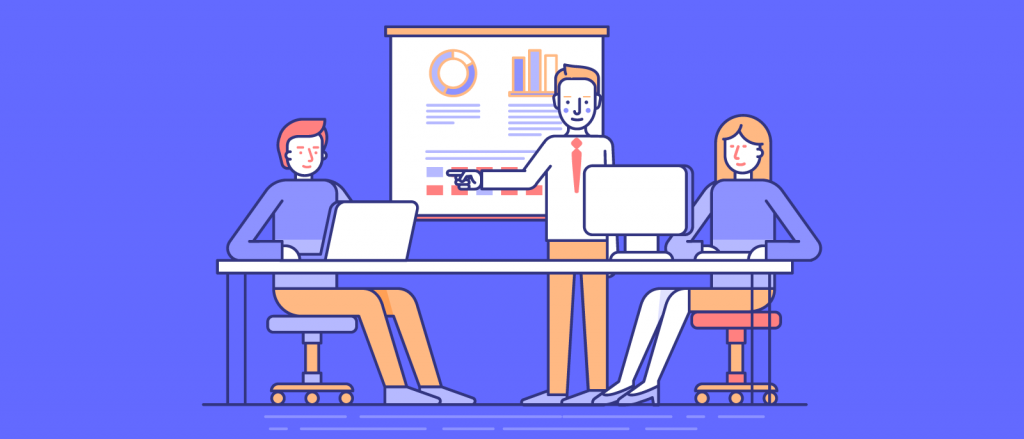 1.Understand Required Skills
When preparing any job application, you must know the skills that a company or an organization requires. The majority of companies are willing to hire the software developers with knowledge and skills in Java, SQL, and JavaScript. Other skill set includes web development: .NET and JavaScript, mobile development, machine learning, and AI, user-experience development, and full-stack development.
2. Hone Your Database Skills
If you're looking forward to working as a software engineer, it's essential that you improve your database skills. The hiring managers want to know you possess new skills before they hire you. Take online training to be certified in language coding or to better comprehend a specific type of software. As a tech professional, honing and mastering your SQL skills is one of the best career moves.
3. Include Your Supportive Skills in Your LinkedIn Profile and Resume
If you have mastered excellent technical skills, ensure you make it easy for the recruiters to come across your profile while they are looking for the candidates. One of the effective approaches to let the hiring managers know you have some skills is listing them in your LinkedIn profile or resume. When using LinkedIn, you need to use unique keywords since many HRs tend to depend on keyword searches when looking for the new talents. To make sure you're found quickly, remember to list the platforms and skills you would like to use in your profile.
When deciding which language to use, look at how languages are regularly utilized with other technologies in the environment. This is seen in the way the organizations display technical skills. This implies that this is a set of skills that the companies are going after. The majority of recruiters use the certification exams that evaluate several knowledge when hiring the software engineers. These include Python skills that test Numpy, Pandas, or Django.
4. Clean Your Social Media Platforms
Be careful about what you post or share on social media platforms. You should positively represent yourself. Typically, most employers will go for professionalism and humility. In this case, your presence in social media is the best way to present your character and persona. If you don't have a LinkedIn account, it's time to create one. This is where the hiring managers can easily find you. However, ensure that your profile is consistent with others since you need to highlight a successive and honest image of yourself.
5. Make a Positive First Impression
When it comes to taking an interview for a software engineer position, you need to create a positive first impression. You want the recruiters to contemplate employing you, recognize your objectives, and understand you'll be a valuable addition to their operation. They need to do all this in the first 5 seconds of reading your resume. The first impression might determine if you will get a job or not. So, ensure you get everything right.
Why is a great first impression vital?
Within 5 seconds, most recruiters are able to create an impression of you due to how you present your ideas. This implies if you portray a negative impression at first, you'll have a difficult time changing it. A good impression will leave you in a better connection with the HR before he or she hires you. Establishing a relationship like this will make your profile memorable, and when you land the job, it will help you assimilate into the team well.
Ensuring you're likable and enthusiastic when interacting with the hiring manager on the phone can increase your chances of being perceived as an attractive applicant. However, there's a limit. In an effective technical hiring process, unconscious bias is reduced through objective technical screening software. This is good since the non-viable applicants can't imitate an act and pretend they possess the required skills. So, creating a perfect impression will offer you a great boost at the initial stage of the hiring process. After all, the majority of tech firms evaluate both soft and technical skills before they decide to hire. Thus, make sure you create a rapport with the HR team and the technical department.
One of the best ways to create a positive impression is to send your answers to coding the exams on time. An average software developer will take less than 3 days to hand in a solution to a coding test. Since you badly want your potential employer to know you care about this position, do the exam and submit your solution within the shortest time. Make sure you meet the deadline set for the test.
6. Do a Follow-Up
Once you complete your phone interview, remember to send an e-mail thanking the person who administered this phone talk. In most cases, the hiring managers work on several roles at the same time. So, they'll be pleased to get a friendly push to make the process easy. Irrespective of the job post, the recruiting process is a personal affair for both the applicants and the recruiters. A show of appreciation will help land your dream job.
Conclusion
When looking for a software development job, make sure you follow the updates of your preferred companies. This is because new opportunities may come up with many evolving projects. Ensure to go with your portfolio to your interview, incorporate a short bio page, the projects you've performed previously, and reviews from your ex-boss. The majority of professionals post these resources on their social media platforms like LinkedIn. This is your opportunity to transform your formal education into the job market and entice the employers with your skills.