True or False: Will VMware remain a Virtualization Titan in 2019?
In spite of the competition between Red Hat, Citrix, and Microsoft, VMware has remained a virtualization titan in the area of server consolidation. Its position is further strengthened because it is supported by both Windows and Linux, and this ensures its ability to perform in heterogeneous environments. In other words, it is compliant with many operating systems, especially the popular ones. With the strong competition, VMware is growing stronger, and it does not seem that the vendor is losing its hold on the virtualization market any time soon. Why has VMware remained the market leader in virtualization in spite of the strong competition with other leading organizations in the industry? The answer to this question is the main reason for this article. In this piece, we will explore the various reasons why VMware has maintained its stand in the face of stiff rivalry and has remained a virtual titan in the industry.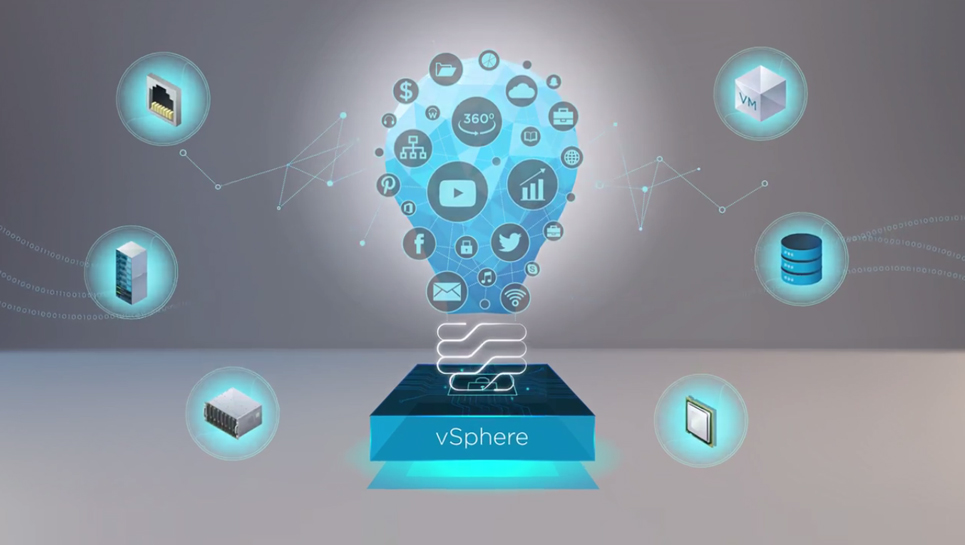 vSphere is the Trusted Technology of VMware
Let us take a step back and reflect. In the year 2008, Microsoft introduced its Hyper-V. Meanwhile, VMware launched its ESX 1.0 server in the year 2001. This is a seven-year head start before any other organization imagined introducing a product like this. This in itself has made VMware a daunting leader in the virtualization market. The vendor has enjoyed first comer advantage, and it is still enjoying the same benefits. Besides, VMware has a lot of things going for it, among which is its software suite. vSphere is one of the most critical technologies that information technology industries use today.
There are also Citrix's XenServer and Microsoft's Hyper-V. The major difference between these two and vSphere is that the first two technologies require an operating system in order to manage the virtualization components. However, vSphere is very configurable and does not need any operating system. This distinction gives professionals the capability to control the pieces of their hypervisor from anywhere around the world. vSphere comes with an extensive built-in security system that does not need any other patches for its Controlling Layer constituents. It provides various governance abilities, which make it possible for organizations to leverage on its transparent page sharing.
The King Will Always Be Safe
We cannot overemphasize the fact that VMware has a strong competition from other leading IT organizations in the world. However, as far as virtualization is concerned, all other competitors are still quite behind in standard and popularity. Other virtualization vendors such as Microsoft and Citrix utilize artificial intelligence (AI) and machine learning in a good number of their products and services. However, only VMware is currently taking large strides to automate multifarious product offerings in order to assist organizations in fortifying their enterprise infrastructure. By this, a virtualization team can focus only on the applications, which service the major needs of their enterprise. Today, cyberthreats are now the norm in the industry and organization are frantically looking for ways to mitigate these threats and attacks. VMware has remained very critical about security and has continually developed features that eliminate the effect of threats and attacks on systems. When you consider the fact that the Fortune 500 organizations utilize VMware for their server consolidation, you will understand why this additional layer of security makes practical sense.
There are various companies that use VMware products, and VMware is consistently delivering values to these companies. Top among the organizations that work with this virtualization titan are IBM, RSA, CarbonBlack, and SecureWork. This partnership is to ensure that the AppDefense functions appropriately with the products. AppDefense can be used in monitoring mode temporarily. After this, you can include it in production. It is essential to mention that AppDefense is centered around three major areas of security, and they are the Application, Security ecosystem, and Infrastructure. No doubt, cyberattacks have continued to advance in severity and complexity.
There are many organizations that are eagerly offering more security products. However, VMware uses its machine learning strength to lead the pack. The organization currently uses the machine learning in vSAN to augment disk performance and predict the failure rates in AppDefense to immediately signal suspicious VM behavior. This product is also used in VMware Skyline. The CEO of VMware, Pat Gelsinger, has mentioned this trend. According to him, the field of Information Technology should expect more of this trend because it is not ending anytime soon. VMware understands the fact that their product is not really an island. There are many other developments that are coming up on regular basis. However, VMware has continued to be security minded and is determined to continue raising the bar to provide innovative security measures to prevent cyber-attacks. With this focus on security, VMware is determined to continually ensure that machine learning keeps it on cutting edge of the virtualization technology.
The Highest Level of Availability
If you are using the Microsoft or Citrix virtualization technology, there is one singular VMware product that cut across as the best fail-safe product to maintain the running of your systems, irrespective of the operating system you are working with. This is referred to as High Availability (HA). VMware has designed High Availability for applications that are set up on virtual machines. HA has the potential to quickly find failure in hardware and guest operating systems. When the failure is detected, it restarts the affected virtual machines on the other production servers offering extra capacity. When you have High Availability, you do not have to restart physically the virtual machines on the other hosts in cluster. In addition to this, it also carries out its function after the detection of operating system failure.
Every VMware competitor provides some level of live migration technology in order to prevent crashes because of lagging in physical host resources. However, the platform of VMware provides various options with vSphere hypervisor. It does this in enterprise editions of product and in separately bought component for every vSphere edition. This component offers layer of protection, which gives the VMware product an extra advantage over the other leaders in virtualization, including Citrix and Microsoft.
The Market Share Says It All
When you ask an IT professional about the vendor that focuses majorly in virtualization, the first company that will be mentioned is VMware. Currently, the virtualization market share of VMware is around 55%-85%. It is essential to point out that there are some other reports that provide figures that are different from these ones. However, the fact remains that VMware is the market leader and it has the highest market share in the industry. In a real life scenario, the actual size of the virtualization market is under contention, but the fact is that a virtualization server has a huge foothold in enterprise and it is not looking like it will slow down soon. For a period of two years in a row, the brand of VMware has been named the leader in IDC MarketSpace – Worldwide Enterprise Mobility Management Software 2018 Vendor Assessment. In this battle for market share among the leaders in the virtualization industry, VMware has remained on top for exceptional features, security, and usability.
As part of its various winnings, VMware has also been the recipients of awards in the area of scalability of individual hosts. There are various organizations with various IT environments, and thanks to VMware's flexibility, it has been able to fit into the needs of most organizations. VMware supports the biggest number of guests' operating systems ranging from Mac OS to Ubuntu, Solaris, Oracle, and etc. There are also a couple of virtualization alternatives that can offer reliable solutions for AaaS, IaaS, and PaaS. For this reason, the Fortune 500 organizations have always turned to VMware for all their virtualization requirements.
Summary
There is no doubt that VMware has consistently work on optimizing their technology, and it is obvious that their strong foothold is not ready to loosen up a bit. There are many virtualization vendors in the industry that offer some kinds of technology that is useful for different teams. However, you should be cautious about the options you settle for. You need to have the technology that you can rely on at any time. Therefore, if you are looking for a trusted, stable, and reputable technology for your virtualization, VMware is your best shot. In fact, if you don't have anything to convince you, the fact that the Fortune 500 organizations rely solely on VMware for the virtualization needs should be enough to convince you. The year 2019 is already here and it is certain that the virtualization titan will continue to lead in market share.