Some Reasons to Use Public Cloud That Won't Leave You Indifferent
One of the most important assets of any business enterprise is data. Unfortunately, there are many threats and attacks that can jeopardize its safety and security. For many organizations, keeping their data protected is a headache but there is a way to go about it. This is the world of Cloud, where everything can be kept safe.
According to the report, the market for the Cloud intrusion protection software across the world is estimated to grow by about $1.8 billion with a compounded growth rate of about 24.8%. Really, this information shouldn't be a surprise, given the huge amount of core enterprise assets that are being loaded into public Cloud now. Additionally, the vast amount that the security vendors are spending on this technology is also a contributive factor to this huge growth in the cost. One of the questions that has remained in the mind of organizations that have yet to take a big step is the implication of risk associated with the lack of movement. Really, what could go wrong while maintaining the current location of your data? One will say that it's not a problem at all compared to moving it into public Cloud.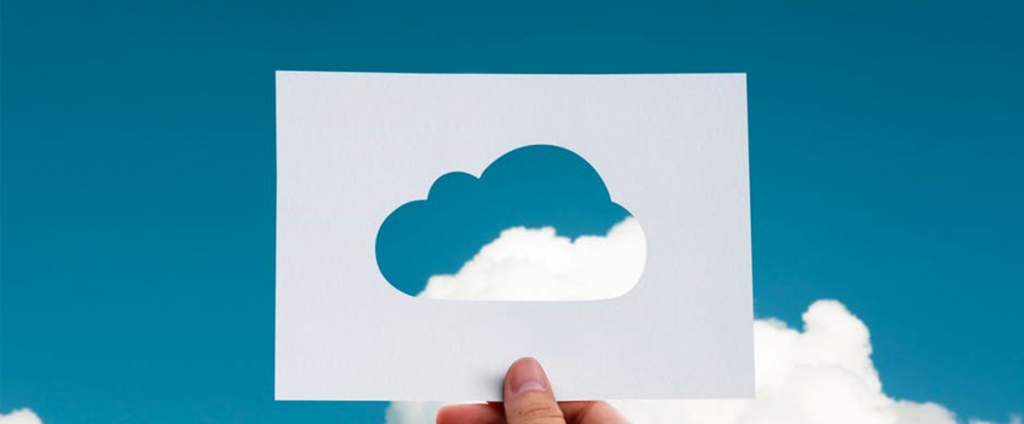 There have been changes in the answer over the years. This is mainly due to the fact that research and development costs for security technology vendors have completely moved to Cloud. This means if you want to explore the fast-paced and up-to-date technology with the latest security features, there is no doubt that this technology is the only choice you have for now. Since you cannot singlehandedly move the market in your favor, you have just a couple of options to consider. Public Cloud comes with world-class and comprehensive security solutions that offer the absolute data protection you need.
In addition to the above, there are other reasons why you should consider putting your secure data in public Cloud. Let's explore them.
Strong Perimeters & Surveillance
When it comes to the standard legacy systems, they can be quite hard to implement and unreliable. These legacy systems include terminal, browser, and workstations. They were in existence long before cybercrime became rampant. This means stopping unethical access to on-site computer systems was adequate to block the hackers. The organizations still depend on these systems and usually use them with backup, recovery, and infrastructure services. With this, the legacy systems have become highly vulnerable to the cyber hackers. In addition to this, evaluating the security concerns of the legacy system is a multifaceted process, and the perfect alternative to solving these concerns is to completely replace this system.
In many organizations, locking the door is the major protection accorded to IT equipment, personal and business-related data, and important files. Public Cloud, on the other hand, has multi-layered security defenses that are hard to penetrate. In cases where the company goes the extra mile to put other precautions, such as barbed wire, high fences, patrol guard, security cameras, and concrete barriers to protect their equipment and inside information, it has been discovered that all these are still not enough. However, having your data secured in public Cloud is the best solution.
Controlled Access
When an organization stores its documents off-site using this computing model, vendors, visitors, and even employees are separated from the company's critical data physically. And without physical access, it will be highly difficult for any third party to come across and utilize it inappropriately. In other words, public Cloud significantly reduces the sum of human risk to data.
Cybersecurity Expertise
The cybersecurity experts have the core job role of keeping the organization's files safe. To ensure the protection of your company's information, the Cloud infrastructure should be always monitored to immediately identify potential threats to security on time and nip it in the bud. Using this technology for your file storage gives you the best of data centers and skilled IT pros.
Methodical and Regular Auditing
Content Security Policy goes through audits every year in order to guide against any kind of flaws in the security systems. This is in contrast to the on-premise legacy systems, which do not possess this requirement. In addition to this, these systems can be very hard to update, most especially when they grow with the company.
Many organizations have begun to use public Cloud to protect their data and it is definite that they will start to experience the real benefits. Some of them include better access to security and information and improved business effectiveness. These benefits will undoubtedly enhance the transition into a total acceptance of the platform. Virtual reality, Internet of Things, and Big Data, are taking up the spotlight in the world of technology today. Interestingly, these three latest technologies all work hand in hand with Cloud.
By integrating such services into your company, the remaining anxieties on security will dissipate and there will be general acceptance of the services. You cannot afford to stick with the status quo in the world of technology. A lot of changes are happening at a fast pace and you have to embrace the innovation to be able to grow your business enterprise. Cloud is one of such innovations, and many companies that have implemented it have since forgotten about the fear of loss of data or threats to their file storage.
Conclusion
Today, Cloud is the most protected place where you can keep your data. Thanks to innovations in the world of technology, this feature may become an alternative in the coming years. However, as of today, the best place you can keep your data and be sure that it is safe and secure is public Cloud. After using it for the first time, you will see a huge pile of advantages.