Best Career Opportunities for Cloud Certification Holders in 2019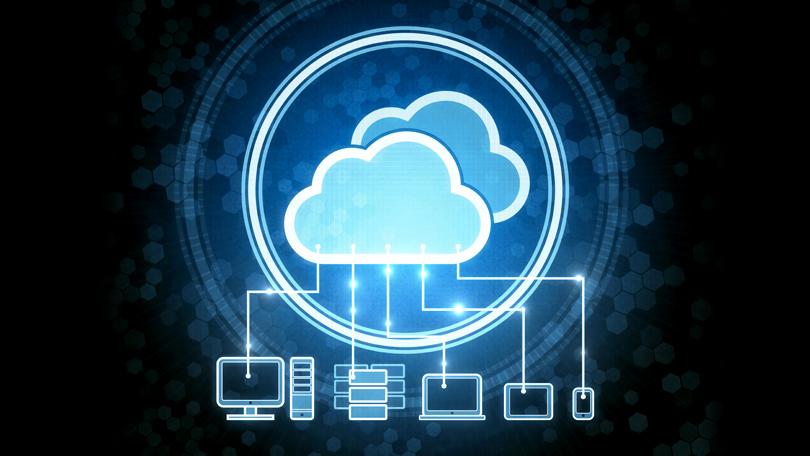 Irrespective of the specialization or vendor, there are some well-recognized and top-notch Cloud credentials that will act as springboard for your career in 2019. If you are planning to explore the world of Cloud solutions or want to enhance your job potentials in the new year, you should consider some of these certificates. We have highlighted some of the best certifications that are highly valuable and in great demand by organizations. If you are looking to pursue a credential as a Cloud computing professional in 2019, you should consider earning one of the following ones.
AWS Certified Solutions Architect – Associate
There is no doubt that Amazon Web Services is the Cloud market leader. It was launched in 2013 and it offers three different certification paths. It covers Architecting, Operations, and Developing with two different levels: Associate and Professional. Moreover, there have been two other specialty credentials that have been added to the list of certs by AWS. These are AWS Certified Advanced Networking – Specialty and AWS Certified Big Data – Specialty.
The AWS Certified Solutions Architect – Associate certification is designed for the individuals who want to explore designing and developing Cloud apps and services using Amazon Web Services. CSAA is very popular and well-recognized as the top Cloud certification. It is designed to validate the knowledge and experience of the candidates in the area of architecting and deploying robust and secure apps using the AWS platform. There is no requirement for attempting the AWS Certified Solutions Architect – Associate certification exam. However, there some prerequisites that are necessary for the students to take the test. They include at least a year of work experience in deploying and designing Cloud applications using the AWS platform. The candidates should be able to recognize the fundamental requirements of an application that needs to be designed on Amazon Web Services. The knowledge of the deployment of hybrid systems using AWS components is also required to pass the exam. The applicants with this certificate can choose some job positions, such as a Senior Solution Cloud Architect, a Software Architect, and a Solutions Architect.
AWS Certified SysOps Administrator – Associate
This credential is an associate-level certification for system administrators. It is one of the top Cloud certificates in the IT industry. If you are currently working as a system administrator or want to explore a career in this field, you should consider earning this credential. It is aimed at the professionals who work on the Cloud application based on the Amazon Web Services platform. The credential validates the candidates' knowledge and skills in deploying, managing, and operating systems through the AWS platform. With this certificate, the individuals will be able to create appropriate and cost effective Cloud services with precise protection. There are no requirements for attempting the exam. However, you need to have at least 1 year of experience working on Cloud applications using the AWS platform. A good understanding of setting up, maintaining, and operating AWS based systems is also required. The students should also be capable of providing guidance on AWS deployment and operations. The experts with this certificate can take up the job roles such as a Cloud Admin or a System Administrator. With this certification, you have an opportunity to earn around $111,966 per annum.
Google Cloud Certified – Professional Cloud Architect
The Cloud certifications offered by Google are designed for those professionals who want to affirm their knowledge and skills of Cloud architecture and Google technologies. This Google credential is one of the top Cloud certificates administered by Google. It validates the technical skills and expertise of Cloud architect. The individuals who prepare for the certification exam are equipped with the comprehensive knowledge of Google architecture and Cloud platform. To earn the certification, the candidates are required to pass a single professional exam.
There is basically no prerequisite for earning the certification, but there is some knowledge that the applicants need to have to be eligible for the test. The candidates should have about a year of experience with Cloud applications that are based on Google technologies. Moreover, a good knowledge of installing, maintaining, and operating Google Cloud solutions is also required. Fundamental understanding of micro services and multi-tiered distributed applications in multi Cloud and hybrid environments is a necessity. After passing this test, you can take up job role as a Google Cloud Architect.
Certificate of Cloud Security Knowledge
Many organizations have adopted Cloud for the storage of sensitive information. Hence, there is a high demand for the professionals with information security knowledge and skills. There is no doubt that the Certificate of Cloud Security Knowledge (CCSK) is one of the best Cloud security credentials in the IT industry today. The certification is designed to validate your skills and expertise in Cloud security. Cloud Security Alliance is the provider of this certificate. It is aimed at the security and information technology specialists who want to enhance their expertise. There are basically no requirements for attempting the CCSK exam. However, there are some specific prerequisites that you need to meet in order to write the certification test. You are required to have comprehensive practical experience working on applications based on at least one Cloud service. The knowledge of security theories, such as secure development, identity management, encryption, and firewall is also required to help you boost your chance of success in the exam. The students should also have the knowledge of secure shifting and lifting of Cloud. In addition to this, the individuals taking the test should also have the ability to recognize and collect the fundamental prerequisites to create a secure Cloud solution. The fundamental understanding of sustaining Cloud solution security in multi Cloud and hybrid environments is also required. The individuals with the Certificate of Cloud Security Knowledge can take up any job position in the field of Information Technology. Their job roles may be related to design, development, architecture, implementation, security of Cloud solutions, or management. The professionals with the credential can earn $120,370 averagely per annum.
Cisco Certified Network Professional Cloud
CCNP Cloud is designed to certify the knowledge and skills of candidates in Cloud based environment. The certification is aimed at the professionals working as designers, administrators, engineers, architects, and data center experts. It is essential to mention that there are also some other solution paths that are available under CCNP, and they include Routing and Switching, Collaboration, Service Provider, Wireless, and Data Center. The CCNP credential is a professional-level certification, which is designed for experienced Cloud professionals. The individuals taking the certification exam should have comprehensive knowledge of Cloud related technologies, including Cisco Cloud models (public, private, hybrid), as well as Inter-Cloud and IaaS (Infrastructure as a Service). The candidates with CCNP Cloud are equipped with the skills and knowledge needed to design and implement Cloud network, Cloud infrastructure and storage solutions. They are also well-versed in security policies, automate design processes, troubleshoot and solving issues, designing and sustaining virtual networks and virtualization, performing life cycle management functions, provision applications, and Infrastructure-as-a-Service. Those who are planning to earn this Cisco certification should first achieve the CCNA Cloud or CCIE certificates. They also have to pass the four exams that cover Cloud design, automation, implementing and troubleshooting, and building applications with ACI.
Conclusion
Cloud Computing is becoming important in the field of IT, and the professionals who take the initiative to pursue the required credentials in this area will be able to take advantage of the manifold opportunities in the year 2019.