CCIE Certification – Cisco Certified Internetwork Expert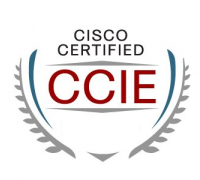 In today's rapidly evolving technological arena, arming yourself with one of the world's premier network engineering certifications is a surefire way to kick start your career. Whether you're a new engineer just starting out in the industry, or a senior engineer on the continuous professional development trail after years of on the job experience, it is always beneficial to keep sharpening your mental saw. Knowledge is always power when it is applied in the right contexts. This blog post aims to demystify the Cisco Certified Internetwork Expert Certification (CCIE) exam. We iron out all the kinks and give you the confidence to be successful in the exam, execute with precision, and claim the future that you always knew was possible for you.
What is the Cisco Certified Internetwork Expert (CCIE) certification exam?
Originating in 1993, the CCIE is a group of certifications that are internationally recognized as the best of the best in network engineering certifications. Any one holding this qualification is recognized as an expert in their craft. With a high level of competency displayed by the holder of this accolade, it is no question that CCIE certified engineers are called upon to handle some of the biggest challenges facing the industry today. Imagine yourself involving telecommunications challenges for companies like AT&T, all the way to supply chain management for global Ecommerce giants such as Amazon and Wal-Mart. As the world becomes more interconnected, network engineers will be called on to keep the smart supply chains and utility management systems intact and functioning. When a customer orders a product online, ordering systems with an internet link to the respective warehouses are needed to make the entire delivery process seamless. The possibilities are endless for a network engineer.
The CCIE is a combination of a written exam, coupled with a lab based examination which allows the examinee to expose their talents in both these aspects of their job function. Focus areas for the CCIE certification exams include:
Routing and Switching
Collaboration
Data Center
Security
Service Provider
Wireless
What are the requirements and how to apply for the CCIE certification?
Cisco allows you to take the CCIE without any formal pre-requisites. What the organization is banking on for your certification is your years of knowledge building, coupled with your hands-on industrial experience as a network engineer. Competent persons in the field will have mastered certain core requirements, which will be integral to the body of the exam. Once you can prove your competency in the subject areas, as well as your practical skills, you are well on your way to being a CCIE qualified network engineer.
You can register for the exam online via Cisco.
How long is a CCIE valid for?
All CCIE certifications are valid for two years after certification. Continuous renewal ensures that the individual is keeping up to date with current industry trends. If the certification expires or becomes inactive, an individual has the option of taking the next level certification (grade above the current) or re-sitting recertification exams to prove their competency.
Cisco has an excellent tool that facilitates the monitoring of the status of your CCIE certification. This tool is the Cisco Career Certifications Tracking System. Use the tool to stay on top of your continuing professional development tool status.
What is CCIE certification cost?
The CCIE certification costs vary slightly from location to location. At the time of writing of this article, for a US certification USD 400 was the cost of the written examination. The lab exam is approximately USD 1500. Also, factor in additional travel expenses for the lab exam based on your geographical location. The lab exam is challenging, so ensure that you are thoroughly prepared before you commit to expense of pursuing the endeavor.
What is Cisco Certified Internetwork Expert (CCIE) salary and job opportunities?
Payscale.com has an excellent assessment of 604 network engineers and their respective salaries. Salary variations are to be anticipated based on industrial experience and geographical location. The following is the salary breakdown for network engineers varying from new hires to senior engineers in the industry:
Less than 1 year: $61,042
1-4 years: $79,668
5-9 years: $96,133
10-19 years: $124,965
20 years or more: $139,814
The data for this article was compiled on December 24, 2016. All dollar figures are quoted in USD. Job opportunities are variable. The top 5 Companies to work for as a CCIE certified engineer are Cisco Systems Inc, Juniper Networks, AT&T, Amazon.com Inc, Verizon Business Inc. Telecommunications companies top the list because they require robust networks to facilitate their service delivery.  In the USA, the top five job hubs for network engineers are in the tech heavy regions: San Jose, New York, San Francisco, Dallas, Raleigh.
Of course, we will not discount the possibility of consulting, which allows you to dictate your own salary, once you have a suitable client base and industrial experience. Many small and medium size enterprises need network engineers to assist their operations to become smarter.
What is the difference between CCIE and CCNP certifications?
The CCIE is a more rigorous and detailed examination compared to the Cisco Certified Network Professional (CCNP). A sample exam can be experienced at Exam-labs website. While both exams have an intense focus on analyzing a candidate's abilities in routing and switching, the level of depth is more intense in the former that with the latter. CCIE has both a written and practical component, rendering it costlier and more valuable as a certification than the CCNP. The CCNP is predominantly exam based.
What's the recommended training for CCIE certification Exam?
There are various alternatives available for training for the CCIE. As a start, since the examination is a Cisco issued examination, the organization has detailed planning and training materials available on their website. The Cisco training package has a nice process flow path which has the following elements:
Identify path,
Train and study
Exam
Recertify
The Cisco website also outlines the various certification tracks: Entry, Associate, Professional, Expert, Architect. Knowing where you are in the system gives you a roadmap for your continuous professional growth.
There are also various free training materials available all over the world-wide web. With information being so ubiquitous, search sites such as Google.com and YouTube for training materials in multimedia format, that can help to enhance your learning based on your predominant learning style.
Where can I find free CCIE certification study guides?
The CCIE certification study guides are available at various sources. This article will feature only two for the sake of brevity.
1) The Cisco Learning Center – Designed to help you succeed in your exam, videos as well as documents are available for you to view. Free limited content is available, and any additional information can be accessed for a membership fee. Details are on the site.
2) Exam-labs.com – Free unlimited content is available for your perusal.
Happy preparation and best of luck!