Certified Information Security Manager (CISM Certification) – Everything You Need to Know
CISM certification is offered by isaca.org (Information System Audit and Control Association Inc. US) and one of the top certification available in security management. All ISACA certifications are globally recognized. ISACA currently offering 4 certifications and CISM is one of them. CISM is considered to be the most trusted and higher earning potential certificate. This certification is specifically designed for information security managers.
Importance of CISM Certification
Whether you are trying to improve your system security management skills or want to boost your professional career, CISM certification is the best choice for you. It improves your management skills along with system security design and helps you secure enterprise's information system.
Every information system is at risk if they have not adopted proper security measures to secure IS system, this is where a CISM certified professional fits in because he has the complete knowledge about information security management and he can better analyze and design a security plan for the organization that is why large organizations always try to hire a professional who has CISM certificate while hiring a security manager for their firm.
CISM is one of the top three highest Paying Certificate
As per the stats mentioned on the official website of isaca.org (Information System Audit and Control Association Inc. US) There are 32,000 plus certified professional all over the world since its incorporation who are serving in different organizations at higher level out of this 7500 certified professionals are security directors of managers and 3500 certified are employed as IT directors, managers or related positions. That is why this certification ranks among top three highest paying certifications for 2016.
Employers Always Prefer CISMs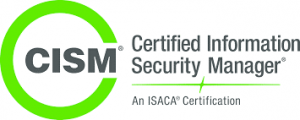 Government agencies and large enterprises require and expect their IT and IS managers to hold a CIRM certificate. Even most of them are paying the cost of certification for their existing employee so that they can prove their skills in information system security.  Many directors and higher level professional have passed this certification just to have a complete knowledge about system security management and how they can improve their existing security features as every day there are new challenges and security risk they are to face. CISM professionals not only bring credibility to the enterprise for which they are employed but also they can identify the week points of current security system and help the organization to improve them. It ensures that there is improved alignment between the organization's information security program and its broader goals and objectives.
CISM Certification Requirements
To earn the CISM certification, candidates are required to:
Pass the CISM examination (offered worldwide every June, September and December, in 4 languages and at more than 250 locations).
Submit proof of five years of work experience in the field of information security, with at least three years in the role of information security manager.
Adhere to ISACA's Code of Professional Ethics
Agree to comply with the CISM Continuing Education Policy
The modern CISM exam covers the 4 information security management areas and contains total 631 questions. Each part has different weighting.
Information Security Governance (24%)
Information Risk Management (30%)
Information Security Program Development and Management (27%)
Information Security Incident Management (19%)
Applying for CISM Exam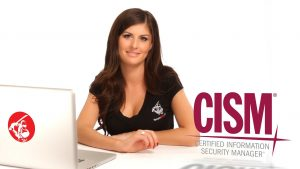 All the latest and up to date information regarding CISM exam can be seen on this link which belongs to the official website. You can see key exam registration dates, upcoming changes and latest criteria along with exam requirements. You need to create an account on isaca.org official website of Information System Audit and Control Association Inc. US, only then you can apply for CISM certification. There is a fee for registration which will show up once you are logged in. There is a student membership option available on isaca.org which will cost you $51 and to qualify as a student member, you must be currently enrolled as a full-time student (undergraduate or graduate programs) in degree programs of recognized colleges or universities.
Information Security Managers are high in Demand
With the passage of time more and more organizations are using IT systems including computers and other tech devices which can directly communicate with each other and whenever there is a connection between IT devices there is a chance of information leak so every enterprise is at risk who is using IT devices or at least using computer networks or internet for their employees. Anyone can try to access unauthorized data or information.
Now this is the duty of Information security manager to secure that data and make the communication encrypted to make sure that there is no unauthorized access. That is why the demand of IS manager is increasing day by day and many organizations requires a CISM certification for this position.
How to Pass Your CISM Certification Easily
Every student wants an easy way to pass his exam quickly but in order to pass CISM certification you need to study a lot of materials on information security and need a lot of practice and knowledge.
But we have solved this problem by providing a comprehensive study material for CISM certification. After reading this you will have complete grip and knowledge about information security management that will help you to pass your CISM certification easily.
Real Exam Questions and Answers for CISM
We have compiled all the 631 real exam questions and answers for CISM certification so that you can pass your exam quickly and attain high score in it. You can check some of the questions FREE of cost by clicking this link: http://www.exam-labs.com/exam/CISM . All our exam questions are up to date and prepared by industry experts having years of experience in teaching IS security subjects.
CISM Questions and Answers with Explanation
We do not want you to blindly tick the right answers but we actually want to help you understand and give you knowledge and real understanding about the actual exam. That's why we offer you real exam questions, answers with explanation so that you can pass your CISM certification easily.