5 Best Network Simulators for Cisco Certification Exams: Pros & Cons
If you are planning to take the CCNA, CCNP, or CCIE certification exams, you need to make sure that you prepare for them properly. When you are studying for these tests, you should use network simulators and make sure that you are choosing the right ones. It is impossible for you to test each and every simulator, and that is why you will have to rely on popular recommendations.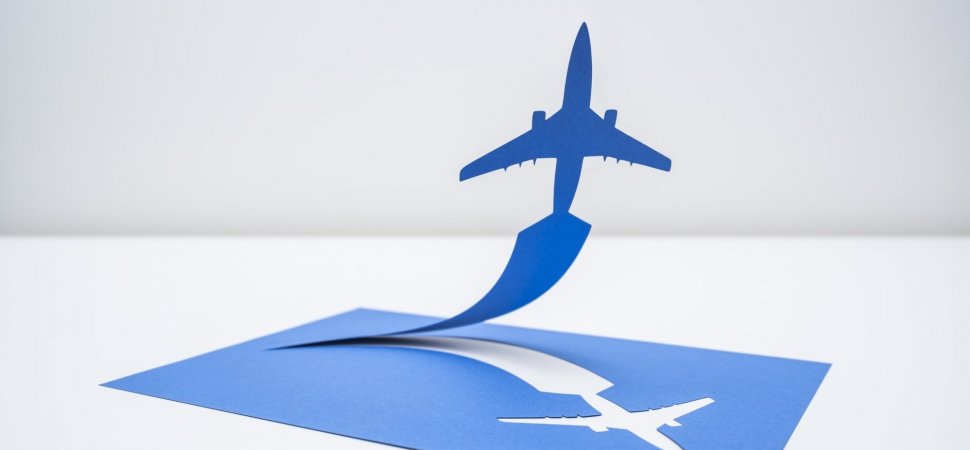 Before moving any further, you first need to understand what a network simulator is. As the name suggests, a simulator is software that simulates a network topology. The network devices in this software are not real and are designed only to help the students understand how networks work. If you are going to pursue the CCNA, CCNP, or CCIE certifications, you will need to find the right network simulator. Here you will find out 5 best network preparation tools.
1. EVE-NG
EVE-NG (Emulated Virtual Environment Next Generation) is a virtual network simulator that is available in two variations. One is the community edition, which is free, but if you are looking for more features, then you can get the Professional Edition, which comes at a price of $110 per year.
Advantages: If you don't want to spend a ton of money, you can do just fine with the EVE-NG free version. The free version of this network simulator has a 63 node limit per lab, which is more than enough even for the CCIE certification exams.
Disadvantages: The main disadvantage of EVE-NG is its documentation. This is because the documentation for this network simulator can be a little difficult to understand and navigate through if you are a beginner.
2. VIRL
VIRL is short for Virtual Internet Routing Lab, and it is a virtual network simulator that is intended for the individuals as well as the organizations. VIRL is very similar to Cisco Modeling Labs and it operates similar to GNS3 when it comes to the client/server model.
Advantages: When you install VIRL, it allows you legitimate access to a number of licensed Cisco software images. It is due to this reason, a lot of individuals around the world use this preparation tool to get updated software images.
Disadvantages: VIRL is a subscription-based network simulator, and if you want to use this software, then you will have to pay $199 per year. If you get the Personal Edition license, then you will only run 20 nodes at any given time.
3. GNS3
Graphical Network Simulator-3, or GNS3, is a free and open-source network simulator. It is based on Python and mainly relies on software known as Dynamips to emulate Cisco technologies.
Advantages: Just like Cisco Packet Tracer, GNS3 is also a free network emulator. Since it is open-source, you can also view and modify the source code of GNS3 from GitHub. With this preparation tool, each of the virtual devices that you use in the simulator can be started and stopped independently, this is the very feature that is rarely found in other network emulators.
Disadvantages: The main disadvantage of GNS3 is the fact that it does not come with any virtual devices out of the box. To get the device, you need to have a Cisco IOS software image that is compatible with GNS3, only then can you get the devices.
4. Boson NetSim
Boson NetSim is another network emulator that simulates Cisco routers and switches. Boson is essentially an IT training organization that is known for its Cisco certification preparation process.
Advantages: Every lab that you find in Boson NetSim is of high quality and is specifically designed for the Cisco certification exams. Each lab comes with detailed instructions that allow the candidates know what exactly needs to be done. Lastly, all the labs that you have purchased are directly accessible from the application.
Disadvantages: One of the biggest problems related to Boson NetSim is that it is not cross-platform compatible. Unfortunately, this means that this simulator is only available on Windows.
5. Cisco Packet Tracer
As the name suggests, Cisco Packet Tracer is a Cisco provided network simulator that uses Cisco routers and switches in its simulation. It is one of the best emulators out there, but if you are looking for more information on this preparation tool, here are a few pros and cons.
Advantages: One of the biggest benefits related to Cisco Packet Tracer is that it is a free one. Moreover, it is compatible with multiple platforms. There are a lot of devices that are part of this simulator, while most people only use routers and switches. With Cisco Packet Tracer you can use more devices.
Disadvantages: One of the main problems with Cisco Packet Tracer is that you must save the activity as a file and send it to all the parties. There is no centralized distribution method, and this can result in some problems in the future. All software has bugs, as is the case with Cisco Packet Tracer, however you can get rid of these problems, as this preparation tool is completely free.
Summary
These were some of the best network simulators, and if you are thinking about going for a network-related certificate, you will need one of them. If you are taking a certification exam, one of these emulators will greatly facilitate your life. With these preparation tools, you can test out a number of network scenarios and understand how data moves through different networks. There are many more network simulators but they have their pros and cons. If you stick to this list, you will find an emulator that has minimum problems and works well for the most part. Chose the one or two you like the most and use it (them) during your preparation for any Cisco certification exam.