Best Computer Networking Certifications for Your Successful IT Career
The professionals in the field of Information Technology, especially in networking are in high demand in the job market today. However, the fact that you work in networking doesn't mean you will be qualified to take up a well-paid position in your organization. You need to validate your experience and knowledge to be able to stand out among other job seekers. If you really want to have the best of career in the year 2019, it is recommended that you consider earning one or two certifications.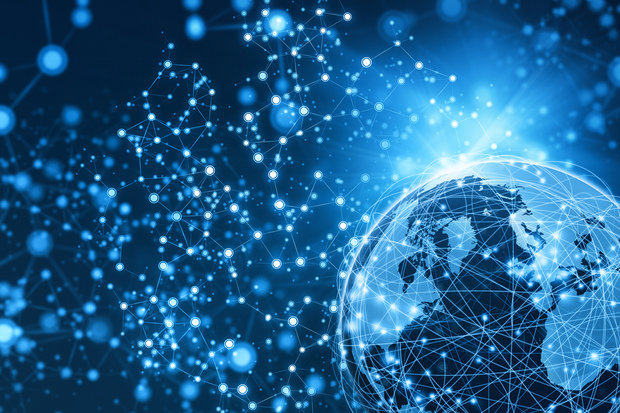 There are various certificates in this field that you can choose and majority of them are from leading vendors in the industry. The professionals who go through the certification process are equipped with the skills and knowledge needed to function optimally in their various roles. With a credential, you are equipped with the knowledge of virtual and physical switches and routers, WAN optimization, UTM, NGFs, and email, content, and spam filtering. With this wealth of knowledge, you can take up some challenging roles in a company. If you are reading this article, it surely means you are ready to take your career to the next stage with the power of certification. We are going to look at some top computer networking credentials that you should consider in the year 2019.
Cisco Certified Internetwork Expert – CCIE
CCIE is a valuable networking credential that comes in various paths. It is essential to mention that earning this certification requires serious and rigorous work, but the result is worth the efforts and investment. This Cisco certificate has the ability to open the doors to numerous job opportunities and limitless earning potentials. To earn it, you are required to take the certification exam. There is no prerequisite for writing the test, but you have to prepare adequately to tackle both the written and lab exams. The written test comes first and after passing it, you can move on to take the lab exam. The passing score for the written test is valid for a period of eighteen months. This means you must attempt and pass the lab exam within eighteen months of taking the written one. You cannot schedule the lab test until you pass the written one. In case you can't pass the lab exam within a period of three years, you will be required to take the written test again. The written exam is made up of 90-110 questions, and you have 120 minutes for the completion. It costs $450 while the lab exam costs $1,600.
Cisco Certified Network Professional – CCNP
CCNP comes in various paths, which include Cloud, Data Center, Collaboration, Security, Routing and Switching, Wireless, and Service Provider. To earn this credential, the candidates are required to earn the CCNA (Cisco Certified Network Associate) certificate. After earning CCNP for networking experts, you can go ahead to choose another specialty within the CCNP tracks. The prerequisite for this professional-level credential is valid CCIE or CCNA. If you are taking CCNP Routing and Switching, you are required to take three exams: ROUTE, SWITCH, and TSHOOT. Other credentials under the CCNP path require about four to five different tests. To write the certification exam, you have to pay the fee of $300.
CompTIA Network+
This is an entry-level credential, which is aimed at the savvy professionals in the field of IT who are looking forward to updating their credential portfolio. It is intended for the beginners in the field of networking. The certification is a vendor-neutral one and it is a springboard for more professional networking certificates. Since it is an entry-level credential, there is no prerequisite for attempting the exam. The certification test is made up of 90 questions, and the time allocated for the completion is 90 minutes. There are various resource materials that will equip you with all you need to be prepared for the exam.
Juniper Networks Certified Enterprise Routing and Switching Expert – JNCIE-ENT
Juniper Networks creates and sells firewalls, routers, and various types of networking solutions that are designed for data center scenarios. This network operating system is well-known for security, routing and switching, and it is called Junos Operating System. It figures significantly in Juniper equipment and devices. No doubt, the vendor is a strong competitor for other vendors, such as Cisco, HPE, Brocade, and some other networking organizations. The Juniper Network Certification Program was launched some years ago to equip a workforce that has the capability to support the software and hardware solutions of the organization. The program offered by Juniper includes different levels of certifications. There are Associate, Specialist, Professional, and Expert levels, and this includes four different tracks. These tracks involve Junos Security, Data Center, Service Provider Routing and Switching, and Enterprise Routing and Switching.
JNCIE-ENT is an upper-level credential and it is one of the top certifications in the industry, especially when you consider the high salary potentials. To earn this certificate, the candidates need to attain the professional credential before writing the hands-on lab exam that lasts 8 hours. This credential is valid for a period of three years. Only one exam is required to earn this Juniper certification, and the cost for taking the exam is $1,400.
Wireshark Certified Network Analyst – WCNA
Wireshark University was established in the year 2007. It offers a single credential, but it is worth your attention if you go through the certification process. WCNA proves the knowledge and skills of sniffing and network analysis, utilizing Wireshark, as well as network security, TCP/IP network communications, and network troubleshooting. To attain this certification, the individuals are required to pass a single multiple-choice exam. This test has been certified by DoD 8570. The certification is valid for a period of three years, but in order to maintain it during this period, you are required to earn a total of twenty continuing professional education credits yearly. These credits should focus on functions linked with the WCNA certification exam objectives, including analysis and sniffing, among others. You can take part in a Black Hat or SharkFest conference. You might also choose to read the Wireless Network Analysis Study Guide in order to earn your CPEs. In addition to the WCNA certification program, you can also take a self-paced customized and instructor-led training options offered by Wireshark University. The University offers a one-year subscription for training courses at the cost of $699. There are no prerequisites for writing the certification exam. The students are expected to pass one test, which is made up of 100 questions with a total time allocation of two hours for the completion. You will be required to pay $299 USD for it.
Conclusion
In addition to these certifications, there are some other credentials that are aimed at networking professionals. There are product-specific and vendor-neutral certificates. If you are interested in a vendor-neutral certification, you can consider the SolarWinds Certified Professional credential in addition to all that have been highlighted. This validates the knowledge and skills of general network basics, management, troubleshooting, and planning skills. In addition to this, it equips the candidates with skills on how to use the SolarWinds Orion network performance monitor. Some other important networking certificates include Nokia, Brocade, HPE, and F5. These vendors offer network focused certifications that lead to expert or advanced credentials.
The networking professionals have a lot of certifications to consider. One thing you need to have in mind is that a credential can make all the difference in your career growth. The new year has a lot to offer in the field of Information Technology. If you are planning to build a career in this industry, you are better off taking certifications that will enhance your career potentials. Plan to take one or two exams in 2019 and experience limitless possibilities in your career. It is essential to mention that the process of getting certified is not always easy. There are various resource materials that need to be studied in order to increase your chances of success in the exam. However, you need to understand that the reward is worth all the efforts and investment. In case you do not pass your chosen certification test at the first attempt, you can always take it again and achieve your goal. Nothing good comes easy, and you need to try more because this will lead to your career success.