Top 5 Virtualization Certifications to Consider This Year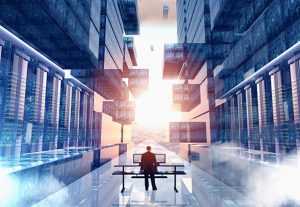 In the competitive IT job market today, one important technology skill set that the professionals should have is a virtualization skill. The field of virtualization and cloud computing is growing at an exponential rate, and the individuals can start investing in certifications that will put them in great light for the opportunities that are bound to come up. Irrespective of the economic situation of the world, the field of virtualization has remained strong and unaffected by the downturn and upturn. If you are looking to have a steady and stable job that will give you peace of mind and meet your financial needs, the virtualization credentials are some of what you should consider in the year 2019. In this certification guide, we look at some of the top virtualization certificates that will come handy in the new year. Before delving into these certifications, let us take a cursory look at what virtualization is all about. Virtualization is an excellent knowledge and skill sets for the IT professionals working with networks, systems, infrastructure, or architecture. Virtualization is regarded as a technology space for platforms. Majority of the top credentials in this field are offered by vendors who offer specific virtualization tools and platforms. Examples of such vendors include Cisco, VMware, Citrix, Microsoft, and Oracle. Red Hat is also one important vendor that offers virtualization certifications for its platforms. If you are ready to step into the world of virtualization, the certificates highlighted below are some of the top ones to consider this year.
Cisco Certified Network Professional (CCNP) Data Center
Cisco provides a range of data center credentials that are designed to validate the knowledge and skills of the IT professionals in the areas of designing, implementing, maintaining, and troubleshooting enterprise level data centers that focus on business critical applications. The individuals with CCNP Data Center are well-equipped to work in the job role that uses data center network management technologies, such as unified communications, advanced virtualization, automation, application, cloud services, and physical and virtual resources. The range of credentials offered under Cisco Data Center includes the associate, professional, and expert levels. There are currently three certificates linked to this portfolio: CCNA Data Center (Cisco Certified Network Associate Data Center), CCNP Data Center (Cisco Certified Network Professional Data Center), and CCIE Data Center (Cisco Certified Internetwork Expert Data Center). To earn CCNP Data Center, the students need to have valid CCIE or CCNA Data Center. In addition to this, they have to pass the four certification exams. Another prerequisite for writing the test is an experience: the candidates are expected to have between five and eight years of working experience in the field of Information Technology. This credential is valid for a period of three years, and to recertify, one will need to pass a professional-level exam or a CCIE written exam, CCAR interview or board review, or CCDE written or lab test.
Microsoft Certified Solutions Expert (MCSE): Cloud Platform and Infrastructure
Microsoft has consistently maintained a rich credential portfolio with certifications in different solution areas, including Cloud, Mobility, App Builder, Business, Data, and Productivity. The virtualization certifications belong to the Cloud path. The path is designed for those individuals who work with infrastructure solutions and SaaS (Software as a Service) that are built around Windows Server and Microsoft Azure technologies. The certification paths of Microsoft are basically in three different levels, including the entry level (MTA – Microsoft Technology Associate), the professional level (MCSA – Microsoft Certified Solutions Associate), and the expert level (MCSE – Microsoft Certified Solutions Expert). There are no requirements for the lowest level of the certificate, but as you progress, you need the previous certification to enroll for the next one. The credentials regarding the cloud platform and infrastructure are available in all levels of certifications. You can start with the entry-level one, which is MTA. This is aimed at the applicants who are working with private cloud computing and infrastructure, and desktop and service infrastructure. After earning this credential, the candidates can progress to MCSA. It is a prerequisite for the advanced MCSE certification, which is the highest level. To earn MCSE, you need a comprehensive knowledge of data center concepts, such as networking, storage and identity management, system management, and virtualization. You have to pass a single exam from a list of ten approved tests. This approved list covers server infrastructure, Microsoft Azure, private cloud, Windows server security, cloud data platform, and big data and analytics. The exams are administered through Pearson VUE.
Oracle VM 3.0 for x86 Certified Implementation Specialist
Although there is a plethora of virtualization related credentials available all over the field of Information Technology, the Oracle certification path is still one of the best. The vendor offers only one server virtualization certificate for the individuals working on Oracle VM technologies, known as Oracle VM 3.0 for x86 Certified Implementation Specialist. It is designed for Oracle Partner Network, but it can be pursued by any professional in the field of IT. The certification is recommended for those individuals who sell Oracle VM solutions and those who support and implement the Oracle VM solutions. The credential is of intermediate level, and the students who pass the exam should be well-equipped in the OVM 3.0 Server technology, including OVM 3.0 Manager, installation of OVM 3.0 Server, network configuration, storage, server pool creation, and template management. The candidates taking the test should be conversant with virtual infrastructure implementation, thin provisioning, troubleshooting, Linux administration, and link and storage aggregation. There is basically no prerequisite for writing the exam. However, the students are expected to go through training and have hands-on experience. Only one exam is necessary to receive the Oracle certification.
VMware Certified Professional 6.5 – Data Center Virtualization (VCP6.5 DCV)
VMware is one of the organizations that dominates the market for virtualization, and the reason for this is not farfetched. The organization has extensive hypervisors, virtual machines, and some other related technologies. It offers a robust and multi-tiered certification path. There are many well-respected and globally recognized credentials offered through VMware. They include the associate, professional, advanced professional, and design expert levels. There are also various badges that are offered by this company. There are currently six solution tracks available under the VMware certifications, and they include Data Center Virtualization, Network Virtualization, Cloud Management and Automation, Digital Business Transformation, Digital Workspace, and Desktop and Mobility. All certificates under VMware lead to each other where the more senior level certifications require the achievement of a lower level credential as prerequisites. Currently, there are over 100,000 professionals who are certified under the VMware certification program. Earning the credential under VMware serves as a stepping stone to a more advanced certification.
Citrix Certified Professional – Virtualization (CCP-V)
This credential is aimed at the professionals who work with and deploy on XenDesktop and XenApp Service solutions. Citrix sustains a fully established credential program that is designed for those individuals who want to take up roles in working with Citrix products and services. Currently, there are three solution tracks offered by Citrix, and they include mobility, virtualization, and networking. Each of these tracks has different levels, for example, the associate-level credential on virtualization is aimed at the operators and administrators who install, configure, and manage XenApp and XenDesktop solutions. The candidates who pass the certification exam have been equipped with the practical experience needed to work with XenApp Desktop and XenApp published applications, as well as XenApp published desktops. The professional-level certification is designed for the consultants, engineers, solution builders, and system administrators. The students taking the relevant test should be able to configure, support, and manage advanced solutions utilizing provisioning services on XenApp and XenDesktop. The last stage of the certification is Citrix Certified Expert. This one focuses on the IT professionals, architects, and engineers who are given the responsibilities of designing solutions through the use of Citrix products. The professionals with this credential are well-versed in advanced skills and can analyze environment, design advanced solutions, and make recommendations. CCP-V is a prerequisite for earning CCE-V.
Conclusion
The field of virtualization will continue to grow and many jobs will be created. However, only those individuals who are able to validate their skills and knowledge will have the best of the opportunity. If you are currently working in the IT industry, you should earn at least a credential in virtualization and there is no better time to pursue it like the year 2019.