IT Certifications That Quickly Make You a Certified Specialist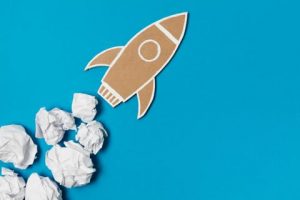 Money makes the world go round. This is why you wake up in the morning, dress up, and go to work. Even if you are in love with your job, the financial benefits you derive from it makes a lot of difference in your life. With the money you earn, you get to pay your bills, buy many good things of life, and also save towards your dream home. Of course, money doesn't grow on the tree: you work for it. With a good career, you can meet most, if not all, your financial obligations. Thus, the key phrase here is finding a well-paid job. Unfortunately, such jobs do not come on a platter of gold. You have to be well-positioned and qualified to take up such jobs. This is the crux of this article. What do you need to get a job that pays well in the field of Information Technology? Many professionals in IT understand the importance of certifications and benefits that come with earning them. There are so many certificates in the industry that will equip you with the skills and knowledge you need to function in high-paid jobs. The credentials also stand you out among other job seekers and position you in a better light for your potential employer.
When it comes to earning certifications, there are a lot you need to consider. First of all, you have to consider your career path and how the certificate will get you to your desired career goals. Secondly, you have to consider the duration of the certification process. There are various credentials therefore their duration also differs. There are some that take a couple of days to achieve, and there are others that take up two or four years to attain. You don't need to wait for years to earn credentials that pay well. In this article, we look at some certifications that you can earn fast and get a well-paid job within a short period of time.
Salesforce
Now, if you are looking for an excellent ticket to a profitable profession in the field of Information Technology, the Salesforce certification is something you should consider. The Salesforce concept is totally entrenched in Customer Relationship Management (CRM), and this has become a skill that many organizations are looking for. This credential is one of the fastest certifications you can consider to develop the highly sought-after knowledge and skill sets in the job market today. Irrespective of the job role you currently handle, the Salesforce certificate can propel your career in the right direction.
Those professionals who work as programming engineers, project administrators, designers and developers, sales and marketing experts can all benefit from the skill sets of the Salesforce credential. Today, the Salesforce market is regarded as one of the most lucrative field. With this certificate, you don't have to start off as a full time employee of an organization. There are many freelancer Salesforce consultants in the industry today. As a fact, report shows that about 70% of consultants who started out as freelancers went ahead to get full time employment after earning this certification. There are about 10% of certified Salesforce professionals who currently administer the methodology of Salesforce through full time independent role.
CBAP
Certified Business Analysis Professional, simply referred to as CBAP, is administered by the International Institute of Business Analysis (IIBA). This credential is recognized as a top certification, and it is designed for the professionals who have a minimum of 7,500 hours of business analysis profiling experience within a period of ten years. The individuals who qualify to attain this certification are accorded the title of CBAP (Certified Business Analysis Professional). It is essential to note that before you can become eligible for earning the certificate, you are required to have a minimum of five years of work experience in a role of a Business Analyst. This five-year experience should cover various ventures in business analysis exercises. You are also required to have at least a secondary and high school education before you apply.
Website Designing
When you think about the huge volume of websites that have already been hosted on the Internet and the large number that are being opened on a daily basis, you will understand that getting a good job as a web designer is not going to be a big issue. The website designing certifications are usually courses that cover a wide range of skills that you need to design a website effectively and efficiently, from the coding the site stage to planning the designs and working with numerous kind of media. The professionals with such a credential can earn between $40,000 and $70,000 depending on the organization that employs you. In addition to this, you can also take up the role of a freelancer while maintaining your full time employment. The implication of this is that the credential gives you an opportunity to have multiple streams of income, which is highly profitable to you as an individual and as a professional.
The development of websites requires some knowledge and skills, such as hands-on experience and knowledge of CSS, HTML, and JavaScript. The specialists with this skill sets can adapt to the job market at every given time. Having these abilities gives you a great edge in the job market. Besides, if you have an entrepreneurial spirit, you can start your own business as a website designer with minimal investment. You can grow your business to the point that it begins to generate unimaginable profit for you in the long run.
SQL Server
It is a known fact that a certification in Microsoft SQL Server has the ability to add an extra 10% to your earning potential. The professional with the credential working as a database administrator can earn on an average $99,000 yearly. Over and beyond the current pay, the individuals also have the potential to get a pay rise in their job every two years. This means that within a two-year period, one with the certification in SQL Server can earn a six figures salary without any stress. It is important to emphasize that database organization is one of the areas where the candidate will be better off sticking around for a longer period. This is because of the potential income range that is accrued to experienced professionals. For instance, an expert with ten years of experience in a senior level position and an individual with the Microsoft credential can earn above $200,000 per annum. Looking at this critically, this certificate and years of experience place the professional in the top 1% of salary earners in the information industry field.
Hadoop
The Hadoop certification is one of the options that the professionals in IT need to pay attention to. Big Data has continued to grow over the years and it has begun to attract attention and interest from organizations all around the world. This has nothing to do with the specific industry you currently work in: whether pharmaceuticals, utilities, media, retail, sales and marketing, or any other field, the place of Big Data is very crucial to any business. Businesses are focusing on getting the latest IT insights to help them chart a profitable course for their business. With the Hadoop certificate and training in Big Data, the specialists can become sought-after experts. Organizations deploying Hadoop require the validation of the employee that has been given the role to take care of the petabytes of information in the organization. This validation can only be provided with the certification. The Hadoop credential demonstrates your capacity and confirms your ability to handle petabytes of information in an organization. It gives you an edge over other job seekers in the market place.
Conclusion
Irrespective of your job level or career path, you need to grow consistently at your job in order to remain relevant and up-to-date. You cannot afford to remain comfortable in your position without taking steps to learn more and validate your learning. There are many upcoming professionals who are ready to take up your job role with their top-notch credentials. Interestingly, the employers prefer to work with those who are self-starters and are self-motivated and good learners. If you are not any of the aforementioned, it is high time you changed your attitude. You need to become a learner and stay updated about the latest development in your field. Enroll in training courses, pursue certifications, and watch job-related information videos to help you become a better professional.