Top Skills for a Successful Job Interview
How was your 2018 in terms of career advancement? Are you satisfied with the progress you have made in the year or would you have preferred to attain some specific positions at work? Did you achieve all your career goals in the outgoing year? Do you think you have not achieved what you set out to reach the year? Well, 2019 is here, so you have the power to write and rewrite your story for the New Year. It is time to start discussing your career path for this year. What do you need to attain the goals you have set for your career? Importantly, you need to develop skills to be able to achieve your career goals in the year 2019. You cannot do your job the same way you have been doing it and expect to be recommended for promotion in your organization or get a new job. No sir! You need additional skill sets in order to increase your chances of getting hired in 2019. In this article, we will explore the specific skills you need to develop for a more rewarding career in the New Year.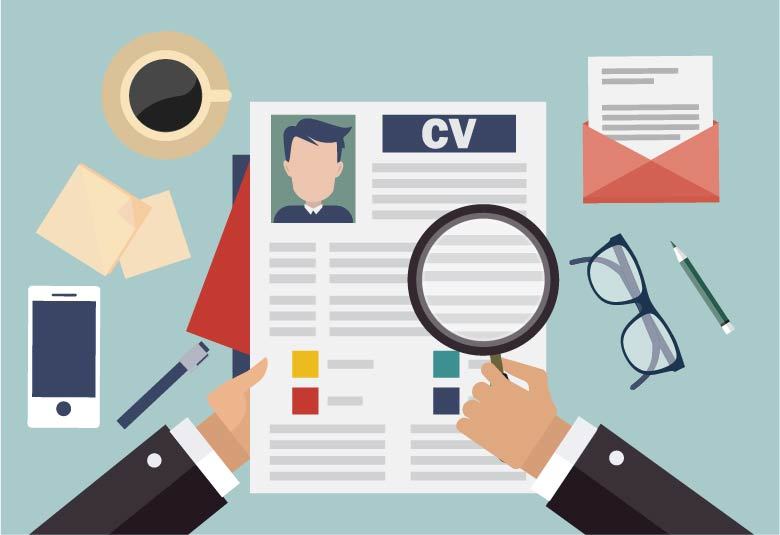 Research skills before an interview
When preparing for an interview, it is normal to go through the organization's websites to check the layouts of the company's office or ask questions about other mundane things, such as break hours, dress codes, and so on. However, you also need to understand the offerings of the business. Learn all about their core products and services, and core qualities. Research about their core values, work ethics, and any other thing worth knowing. You might want to ask why you should go through this process since you don't have the job yet. Well, organizations like potential employees who take the initiatives to learn about their potential workplace. With the information you gather from your research, you will be equipped to interact engagingly with the interviewers. When you are armed with information, you get less nervous and you are able to concentrate on the interview. You don't have to restrict yourself to the website of the organization. Check their social media pages, go through LinkedIn to see if you can find out any information about the organization.
Skills to develop a compelling career narrative
How do you fit into the scheme of things in the organization you are planning to join? Is your professional story compelling enough to get you into your desired position? Do you have the professional skills required to work in that organization? Over and beyond what you have studied in school and the certifications you have to show, do you have any other skills and expertise that can set you apart? The recruiters want to know other things apart from what you have in your resume, and this is where your career narrative comes in. Learn the skills of developing a compelling narrative that will stand you out of the crowd during your interview.
Skills to establish a good rapport with potential colleagues
After you might have equipped yourself with profound knowledge about the organization and have developed a strong career narrative, the next step is to get acquainted with the employees of the organization you are planning to join. This is a strong link that will put you in a better position to be considered. Having an insider gives you the opportunity to gain some information that is not available on the organization's websites or their social media pages. There are many people with such contacts, but they do not know how to use them. In order not to fall into this category, plan your meeting with your contact before the interview. Prepare questions you need to ask and the specific information you want to know about the organization. This will enable you to have a productive meeting and position you as a serious candidate for the job, especially if the contact you have has the ear of the interviewers. It will also be a great idea to share what you have learnt so far about the organization with your contact so that some of the information you have can be affirmed or debunked.
Skills to create an outstanding resume
After doing your research, it is time for you to apply. Whatever you do, never send your regular resume to the organization. You need to tailor it to fit into what is required because your resume must be appropriate for the job you are applying for. You might want to check the guidelines on the employment webpage to see how you can craft your resume to fit into the job profile that you are applying for. Your CV is the first contact that the organization will have with you. Therefore, you should sell yourself well during this first contact. In case you don't have the skills to develop an impressive resume, you might want to give it to a professional to get it done for you. It is crucial that you make a good first impression and put enough effort to it.
Skills learn a big amount of information
It is normal for you not to know everything, so there is nothing to be ashamed of. However, the problem is that a person sometimes does not show his/her willingness to learn. You should be able to demonstrate to your potential employer that you are ready to know more. Demonstrating the willingness to learn can be achieved by showing proofs of your previous learning paths. This is why it is recommended for professionals to consistently update their knowledge and get certifications to show it. With your credentials, you show to your potential employer that you are an expert who wants to continue learning. If the only qualification on your resume is what you earned 5 years ago, then it means you have stopped learning for the past five years. There are some simple professional online courses that you can enroll in to get certified regularly, and the fact is that they don't cost a fortune to achieve. In addition to information about your job role, you should also learn new things. You should diversify in your area of knowledge. You can be certain that your learnings will come handy one day.
Communication and networking skills
Developing flawless communication skills is very critical to your chances of getting hired. The hiring managers are looking for these skills in potential employees, and you must be able to demonstrate them. You should be able to pass across your thoughts impeccably without fidgeting or stammering. Hiring managers regularly ask interviewees open-ended questions in order to discover the richness of their communication skills. The ability to express your views without cowering is a huge advantage to getting your dream job.
Honesty skills
This is one skill that many job seekers lack. Understandably, you have to sell yourself high to your hiring manager, but you should not sacrifice honesty to do that. You have to be upfront about your strengths and shortcomings. Let your potential employers know your weak areas and reiterate what you have been doing to get better in such areas. You cannot fool your potential employer.
Digital and social media marketing skills
Really, you might not be required to handle the marketing of your organization's products or services, or be asked to prepare a digital marketing strategy that will sell a particular product, especially if you are not applying for the role of a marketing manager. However, it is an added advantage to you. This shows that you have capacity to adopt new competencies and to remain up-to-date with the latest advances in the world of technology. You don't need to be an expert in these areas: all you need is to know a bit about everything and be ready to utilize the skills when the need arises.
Creative skills
For many employers, creativity is very critical to employing a new staff member. The supervisors need innovative workers who have the ability to apply a technology to the organization. This skill is highly sought after in the job market, and you will do well developing the skills. Be ready to adapt and apply novel capabilities in different situations and deal with troublesome problems as they arise.
Skills to be flexible and agile
This is another added advantage to job seekers. The ability to switch personalities to be able to handle issues in an organization is a key advantage when it comes to seeking for jobs. You should be able to adapt and conform to situations and different people at all times. Employers are looking for employees who are dynamic in handling issues and can take initiatives without compromising on the organizational values.
The highlighted skills are some of what you need to get noticed at your dream job. When you apply this skill set, you can increase your chances of getting your desired job this year.