FAQs: Microsoft MCSA Certification Path
Microsoft is currently present in almost every work environment. Actually, Microsoft Server has always been an industry standard, and most devices run on the Windows operating system. This shows just how valuable Microsoft can be in the IT field. Therefore, the company created the certification program with different levels and for different technologies.
As for the MCSA certification path, it is the associate level of the Microsoft program. It provides the candidates with the opportunity to develop specializations that are related to the technologies, such as SQL, Windows Server, Microsoft Dynamics, and others. In this blog post, we will explore the details of this certificate level.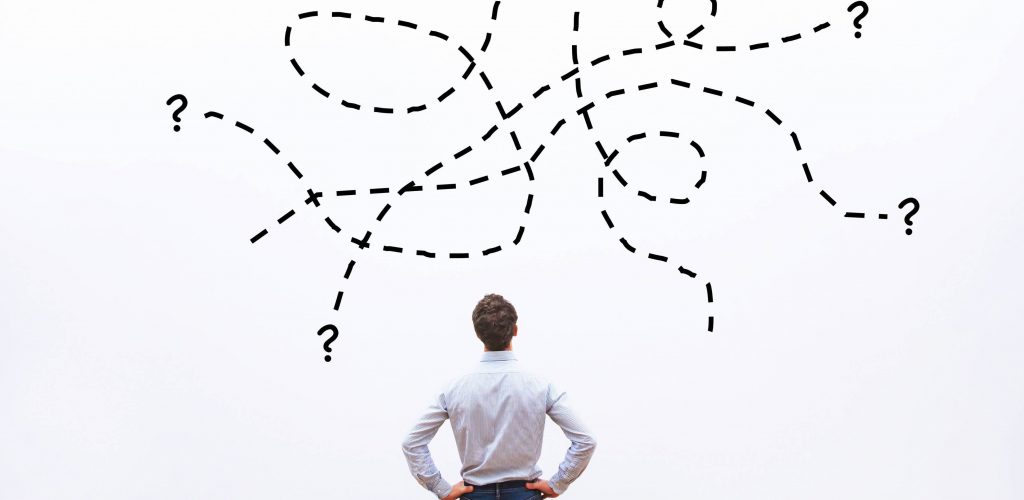 What is MCSA certification path?
MCSA, or Microsoft Certified Solutions Associate, is a Microsoft certification program that is intended to measure and validate the product knowledge along with the technical skills of the entry-level IT professionals. MCSA confirms the abilities and expertise acquired by the students during their first year of paid work experience.
By earning any Microsoft MCSA certificate, the IT specialists are typically announcing their experience in an industry-approved and consistent manner. Conversely, the employers can actually hire the certified MCSA professionals with confidence that they possess the proper knowledge to effectively manage their Microsoft products.
Microsoft Certified Solutions Associate (MCSA) is the Microsoft second-level certification path. The Microsoft certificates are basically structured as a pyramid where each level leads the candidates to the higher, more specialized, and complex-level credentials. The entry-level ones are found at the base of this pyramid, and they are designed to help the individuals develop the foundation of knowledge, especially with Microsoft Technology Associate (MTA). Microsoft Certified Solutions Developer (MCSD) is an entry-level certification track that is similar to MCSA, but it is intended for the Microsoft developers. Lastly, Microsoft Certified Solutions Expert (MCSE) represents the highest level of the Microsoft program. It is designed to help the candidates develop specializations related mainly to the MCSA content.
How can you achieve any MCSA certification?
Microsoft recommends having one or more years of working experience with technology before you can attempt any MCSA certification exam. For this reason, it is important that the IT professionals obtain the MCSA credentials that perfectly match their job responsibilities and roles. However, there are no compulsory prerequisites for taking any associate-level test. For the IT specialists with less than a year of working experience with technology, the foundational MTA (Microsoft Technology Association) certificate can be the most appropriate place to start their journey. Otherwise, there are 10 MCSA certifications that are mainly consistent with the Microsoft products and services.
Each MCSA credential requires the students to pass at least two exams. But generally, several certificates require passing three tests. Here is the list of the current Microsoft MCSA certifications and the required exams for obtaining them. Please note that for some credentials you need to choose only two tests out of three to pass. We give you their brief overview, therefore, for more details, please visit the certification page on the official Microsoft website.
1.MCSA: BI Reporting
Analyzing and Visualizing Data with Power BI (70-778);
Analyzing and Visualizing Data with Microsoft Excel (70-779).
2. MCSA: Microsoft Dynamics 365 for Operations
Administering a Microsoft SQL Database Infrastructure (70-764);
Provisioning SQL Databases (70-765);
Development, Extensions, and Deployment for Microsoft Dynamics 365 for Finance and Operations (MB6-894).
3. MCSA: SQL 2016 Database Administration
Administering a SQL Database Infrastructure (70-764);
Provisioning SQL Database (70-765).
4. MCSA: SQL 2016 BI Development
Implementing a SQL Data Warehouse (70-767);
Developing SQL Data Models (70-768).
5. MCSA: SQL 2016 Database Development
Querying Data with Transact-SQL (70-761);
Developing SQL Databases (70-762).
6. MCSA: Universal Windows Platform
Programming in C# (70-483);
Developing Mobile Apps (70-357).
7. MCSA: SQL Server 2012/2014
Querying Microsoft SQL Server 2012/2014 (70-461);
Administering Microsoft SQL Server 2012/2014 Databases (70-462);
Implementing a Data Warehouse with Microsoft SQL Server 2012/2014 (70-463).
8. MCSA: Web Applications
Programming in HTML5 with JavaScript and CSS3 (70-480);
Programming in C# (70-483);
Developing ASP.NET MVC Web Applications (70-486).
9. MCSA: Windows Server 2016
Installation, Storage, and Compute with Windows Server 2016 (70-740);
Networking with WS 2016 (70-741);
Identity with WS 2016 (70-742).
10. MCSA: Windows Server 2012
Installing and Configuring Windows Server 2012 (70-410);
Administering WS 2012 (70-411);
Configuring Advanced WS 2012 (70-412).
How much does it cost to pass any MCSA certification exam?
The fee for most MCSA certification exams is $165 (NB: for the individuals in the US). The international test takers usually pay from $55 to $165 per test. Since the Microsoft MCSA credentials require to pass either three or two exams, the cost for earning any associate-level certificate often ranges from $330 to $495 in the United States.
What is Microsoft MCSA recertification policy?
The MCSA certifications do not expire and do not require renewal or recertification. The certificate holders can always find all their credentials clearly listed on the Microsoft Certified Professional Transcript. The certificates are classified as Legacy or Active. The Microsoft MCSA certifications typically remain Active if, of course, they are still relevant for taking. When Microsoft retires any exam, the credentials will be listed on the Microsoft Certified Professional Transcript as Legacy.
What study materials should you use for MCSA certification exams?
Choosing and using the right study materials is very important for any IT professional who is studying for any MCSA exam. The Microsoft certification tests are known to be difficult. They require a deep understanding of the services or products being tested. By choosing the best preparation tools, you will get the right instructions and the opportunity to gain hands-on experience along with the chance to use practice tests to measure your knowledge. It is also recommended that the students preparing for any MCSA certification exam take the relevant training courses from reputable platforms and use different valid prep materials.
Conclusion
Microsoft offers a lot of credentials, and you can obtain the one you want at a level you can handle. MCSA is not the most difficult certification level, but you will need the required skills and knowledge to attain one.