Choose Your IT Certification to Check Your Networking Skills and Succeed in 2022
The individuals who work in the domain of networking and want to validate and demonstrate their professional competence can do it by getting the relevant certifications. There are many certificates that focus on the knowledge area of networking. In this article, we will take a look at four of them: Microsoft Certified: Azure Network Engineer Associate, CompTIA Network+, Amazon AWS Certified Advanced Networking – Specialty, and Cisco CCNP Enterprise. Let's start right now!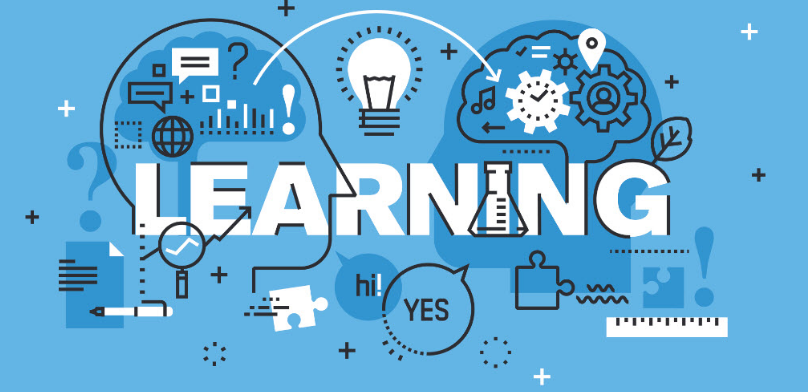 Microsoft Certified: Azure Network Engineer Associate
The applicants for this certification need to have the ability to plan, implement, and maintain Azure networking solutions (they include hybrid networking, routing, connectivity, security, and private access to Azure services). Furthermore, they should possess the Azure administration skills and comprehension of networking, hybrid connections, and network security. Besides that, this certificate gives attention to recommending, planning, and implementing Azure networking solutions, managing solutions for security, resiliency, performance, and scale, and deploying networking solutions by utilizing Azure Portal and other methods. All in all, it measures the competence of the specialists in designing, implementing, and managing hybrid networking, designing and implementing routing and core networking infrastructure, securing and monitoring networks, as well as designing and implementing private access to Azure services. The qualifying exam required for this certification is AZ-700: Designing and Implementing Microsoft Azure Networking Solutions. It has the duration of 100 minutes and consists of 40-60 questions. The passing score is 700 out of 1000. The test is available in English only. The cost of the exam is $165.
This certification checks the proficiency of the individuals in establishing, maintaining, and troubleshooting the essential networks that businesses rely on and monitoring and optimizing networks to ensure business continuity. Besides that, it covers troubleshooting common connectivity, software, and cable issues related to networking, configuring wireless technologies, and deploying Ethernet solutions. In addition, this certificate takes a look at basic networking concepts, routing technologies and networking devices, and security concepts and network attacks in order to harden networks against threats. The professionals who plan to obtain this certification need to ace one test, which is CompTIA N10-007. It includes a maximum of 90 questions and lasts 90 minutes. The pass mark is 720 on a scale of 100-900. The exam can be taken in English, Japanese, German, Spanish, and Portuguese. To register for this qualification test, the students need to pay the fee of $338.
Amazon AWS Certified Advanced Networking – Specialty
This certification is revolved around designing and maintaining network architecture for the breadth of AWS services. It evaluates the expertise of the specialists in designing, developing, and deploying Cloud-based solutions by utilizing AWS, implementing main AWS services according to basic architectural best practices, using tools to automate AWS networking tasks, and designing and maintaining network architecture for all AWS services. Moreover, the professionals need to possess knowledge of advanced networking architectures and interconnectivity options, development of automation scripts and tools, and IPv6 transition challenges. Additionally, they should have a comprehension of CIDR and subnetting (IPv4 and IPv6), networking technologies within the Open Systems Interconnection (OSI) model and how they affect implementation decisions, and generic solutions for network security features (DDoS protection, economic denial of service/sustainability (EDoS), intrusion prevention systems (IPS), intrusion detection systems (IDS), and AWS WAF). The qualifying exam for this Amazon certificate is ANS-C00. It has the length of 170 minutes and comes with 65 questions. The passing score is 750 on a scale between 100 and 1000. The cost for registration is $300.
This certification concentrates on enterprise infrastructure (it includes dual-stack (IPv4 and IPv6) architecture, infrastructure, virtualization, network assurance, automation, and security), different design principles used in an enterprise network, and working principles of Cisco SD-WAN and Cisco SD-Access solutions. Besides that, it gives attention to the concepts of wired and wireless QoS, device virtualization technologies, and network virtualization concepts. Furthermore, this certificate measures the expertise of the specialists in configuring and verifying device monitoring using Syslog for remote logging, data path virtualization technologies, NETCONF and RESTCONF, IPSLA, SPAN/RSPAN/ERSPAN, and NetFlow and Flexible NetFlow. In addition, it checks their competence in constructing valid JSON encoded files as well as constructing an EEM applet to automate configuration, troubleshooting, or data collection. The individuals who want to earn this sought-after certification need to nail one core exam, which is 350-401: Implementing and Operating Cisco Enterprise Network Core Technologies (ENCOR) and one of six concentration tests (300-435 ENAUTO, 300-430 ENWLSI, 300-425 ENWLSD, 300-420 ENSLD, 300-415 ENSDWI, or 300-410 ENARSI). The core exam has the time frame of 120 minutes and can be passed in Japanese or English. The registration price for this test is $400. As for the concentration options, they come with about 60 questions and last for 90 minutes. The available languages are also English and Japanese, but the fee is $300 per test.
Final Thoughts
Although the certifications described above have a common area of expertise, they still differ. These certificates have different nuances and specifications. They are even of different levels. The applicants should deliberately think about their goals. According to their own objectives as well as previous experience, they can choose the most suitable option. Those individuals who are interested in one of these certifications can prepare for this challenge using the right strategies. There are many study tools on the official websites of each vendor. On the other hand, the learners can give attention to the preparation resources that can be found on various third-party IT training platforms. These sites propose effective materials for different qualification tests. These can be flashcards, blog articles, video courses, braindumps, and mock exams. But it is pretty important to choose a study tool that suits your learning style and needs. Moreover, all of your prep options must be valid and updated according to the current content of your test.