Key Tools That Will Make You a Real IT Manager
Getting a job as an IT manager comes with a lot of rewards and a sense of fulfillment. Getting this job role means that your leadership qualities, dedication and commitment to work have been recognized by your employer. There is a lot of excitement that comes along. Well, sorry to burst your bubbles, the excitement lasts only for a couple of days. As soon as you get to work in your new role, you will discover that a lot is being required from you. For one, you will be expected to manage your team, manage projects, develop infrastructure, meet clients, and create reports for C-suite, and the list goes on. Now, you shouldn't forget that you also have to secure data systems of your organization and address change demands while you handle bug reports.
Well, you don't have to give up on your new job now because of the responsibilities ahead of you. There are many tools out there that will help you work smarter and become more effective in your new job title. Let's look at some of these tools.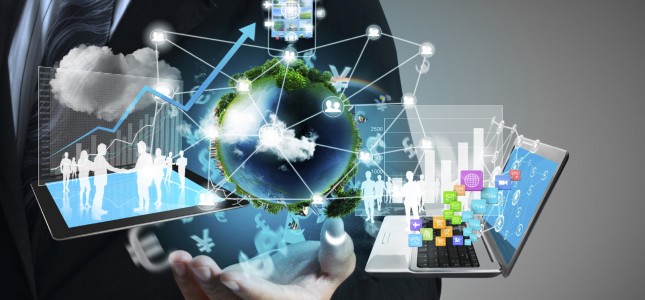 Project Management Software
Managing a team and a project can be very difficult. Of course, you will feel pressure and it might make you want to tear your hair out. There is no cause to worry; there are many software vendors that have designed the perfect tool to help you navigate this muddy water. The project management software is designed to offer you a clear visual interface to help you create milestones, keep track of the project resources, and follow the timeline. Some of the best tools come with file organization, versioning, and collaboration. In addition to this, they also come with management level features, such as department allocation, customer billing, and budgeting. If your company currently has a system on the ground for handling a number of these tasks, you might only need to integrate with the systems without necessarily creating something new.
Microsoft Project
This is the gold standard software associated with project management. Thanks to years of development, there is currently a package that offers functionality that you need for optimal performance in your role. This tool totally incorporates other Microsoft technologies, which makes it a top choice for many IT managers.
Asana
This is relatively new in the world of project management and it takes a new approach to collaboration. A lot of IT managers opt for the Asana open-ended layout more than for Microsoft Project. However, there are still many others that find the lack of structure quite confusing. Microsoft lets you know how to set up your project tasks but Asana, on the other hand, gives you liberty to create your own rules. It all depends on how you look at both tools.
Trello
This is another web-based collaboration, which focuses basically on simplicity. It is the fastest of the three tools, and it is easy to set up and pretty easy to navigate through its functionality. After you might have set up the basic package of Trello, you can include power-ups to expand its functionality. This tool is highly optimized for the Agile team.
IT Automation
Many big organizations have enjoyed the advantage of common tasks automation, such as adding server capacity, backups, software updates, build-outs, workstation configuration, and infrastructure. An automation tool does more job than basically scripting. It allows an IT manager to coordinate server, network, as well as workstation administration functions from one graphical interface.
Red Hat Ansible
This is one of the widely used automation machines. It focuses on developing repetitive tasks just as simple playbooks. It uses close-to-English language instructions to create automated tasks. The tool has the capacity to learn how systems interrelate and it is designed basically for Cloud computing.
Solarwinds
This is a suite with a number of IT management tools. It enables you to select exactly those functions that are suitable for your company and you have to pay for just the modules you need. There are different modules available to handle almost any area of IT management in Solarwinds, which means it can be the tool you need to get your IT management roles done effectively.
Security Management
The role of an IT manager includes keeping a close eye on security. Even though you have a team that is saddled with the responsibility of managing protection of your servers, network, and workstations, you still have the responsibility to create and implement procedures and policies that fully protect the IT assets of your company. There are quite many tools you can use to carry out this function.
WireShark
The Wireshark graphical interface offers the essential high-level outlook of network traffic patterns over some time. This enables you to identify an unauthorized and unexpected traffic and deal with it before any occurrence.
Lansweeper
This is more of a complement to Wireshark than an alternative. It has the capacity to scan your full network infrastructure, which helps you to immediately identify servers and devices operating over a period. It also helps you identify potential risks before they occur.
Splunk
This offers a management level outlook of log files of your system. Its GUI evaluates your logs in order to create data insights and graphical reports. These reports can be used to monitor and identify potential security invasions. It also helps you track user behavior.
Help Desk Software
The majority of IT managers are dependent on the help desk system to work with bug reports and feature requests from the end users via the enterprise. You can simplify the process and make your life easier by using some tools to manage tickets.
Zendesk Support
This is one of the most commonly used ticket management systems. It offers you the capability to communicate effectively with the users through documenting, tracking, and assigning bug reports and change requests. It can handle basically everything ranging from enterprise needs to small offices. The only difference is the revenue structure.
Spiceworks Help Desk
This functions exactly like Zendesk Support. You can use this system as an alternative.
Conclusion
Now you have all the tools that will make your new job as an IT manager more effective and less stressful. Consider using them if you want to succeed in your role. Good luck!