AWS vs Azure vs Google: What Is the Best Cloud Service Provider? Pros and Cons Based on Consumer Reviews
When running a growing business, you need Cloud services for your company. In this blog post, we'll examine the three leading Cloud providers and their service in the market. They include Microsoft Azure, Google Cloud, and Amazon AWS. To understand the impact of these services on the current market, look at them this way:
Azure is mainly used by a new generation and small to mid-sized business;
Google Cloud is mostly used by the developers working with enterprise apps;
AWS is used by anyone in the market.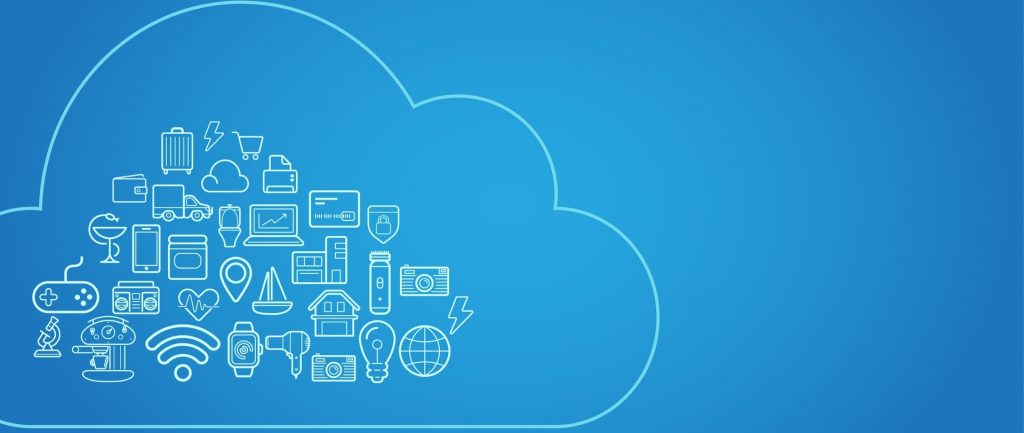 Amazon AWS
AWS (Amazon Web Services) is one of the leading Cloud service platforms offered by Amazon. It provides services in various domains, such as computing, delivery, storage, and other capabilities that help enterprises grow. AWS uses these domains when delivering their services that can be utilized to design and deploy various types of applications on Cloud platforms. The services are tailored to work with each other. They also create a scalable and effective outcome.
Amazon AWS services are divided into three categories. They include PaaS (Platform as a Service), SaaS (Software as a Service), and IaaS (Infrastructure as a Service). AWS was introduced in 2006 and has gained popularity to become one of the most used Cloud systems in the market. Cloud platforms provide various benefits such as management overhead reduction and cost minimization.
Pros: Amazon's greatest strength turned out to be the first to enter the market in 2006. The company was the only one with this technology, so it didn't experience any competition for over two years. It has sustained this leadership by investing in its data center and solution. That's why Amazon dominates the public Cloud market. AWS has gained tremendous popularity due to its massive scope of international operations. It has a huge and developing collection of services and comes with a comprehensive network of the global data center. It is one of the most mature and business-ready Cloud services with deep abilities to govern a considerable number of resources and users.
Cons: Data access and cost are the greatest weaknesses of Amazon. While AWS tries to lower its price, many businesses find it hard to understand the cost of a company structure. They had time for economical management when running a higher volume of workload and services. The consumers must beware. Make sure you know the costs involved in the extraction of files and data when they're in the Cloud storage control.AWS is going to explain everything in advance. However, you need to understand that it's easy to begin a procedure and upload files in the AWS Cloud platform and access applications and services. Also, finding files and data that you need and transfer to another server is hard. Generally, these weaknesses are outweighed by strengths, and the companies of different sizes are still using AWS for various workloads.
Microsoft Azure
Azure is a Cloud platform created by Microsoft that was launched in 2010. The service provider competes with Amazon AWS by offering services in various domains, such as storage, computing, networking, database, and developer tools. It also offers important functionalities that allow a business to grow and scale its operations. The services are categorized as SaaS, PaaS, and IaaS. These categories can be utilized by the software and developer professionals to form, implement, and manage applications and services via Cloud. These services may include human resources, science, finance, media, retail, and many other uses.
With the help of a wide and deeply installed base of enterprise applications in the entire world, Azure is the leading Cloud service provider. It comes with a broad range of integrated Cloud features and services.
Pros: Microsoft ventured into the Cloud market four years after Amazon. It started by taking its accessible on-premises business software office, Windows server, SQL Server, dynamics active directory, SharePoint, and .NET.Another reason for the success of Azure is that many companies deploy Windows and other important Microsoft software. Since Azure is incorporated with other applications, most organizations tend to use Microsoft software. This creates loyalty for the clients of this company. If you're a Microsoft enterprise client, you may expect significant discounts on service contracts.
Cons: Those clients who use Azure feel like they're less enterprise-ready than they expected. The customers claim problems with technical support, training, documentation, and breadth of the ISV partner ecosystem.While this doesn't happen with every user, there are the unsatisfied consumers whose objections shouldn't be ignored.
Google Cloud
Google Cloud is another Cloud computing platform launched in 2008 by Google. It offers various services, such as serverless, IaaS, and PaaS. It is divided into various categories, including Google app engine, Google computing engine, Google Cloud data store, Google Cloud SQL, and Google Big Query. Google provides optimum computing, networking, database, and storage. Furthermore, it comes with different alternatives for networking, such as virtual private Cloud, Cloud DNS, Cloud CDN, load balancing, and other features. Google Cloud provides management of big data and IoT (Internet of Things). Cloud vision API, Cloud speech API, Cloud machine learning engine, and Cloud video intelligence use machine learning in Google Cloud.
Pros: The consumers count on engineering expertise from Google. This provider has an exemplary service delivery in the application container deployment. GCP specializes in cutting edge computing aids, such as big data, machine learning, and analytics. It offers a considerable scale-out alternative and data load balancing. Google understands what data centers require and provide fast feedback times in solutions.
Cons: Google Cloud ranks in the third position in the market share since it doesn't provide many features and services. It doesn't have a lot of international data centers such as Azure and AWS. The customers tend to choose the Google Cloud platform as a secondary provider instead of a strategic one. However, GCP is increasingly being selected as a strategic option for AWS by the users whose organizations compete with Amazon.
Conclusion
Although we can't confidently point out the best Cloud provider among these three, Amazon AWS tends to offer many benefits. It has been in the industry for many years, and the company understands how to handle the business and project needs. It has many consumers who rely on its Cloud services. So, Amazon has designed products that address the requirements of its clients.