Top 5 Valuable Cloud Certifications You Should Include in Your CV in 2020
Running a successful IT career entails serious planning. In this industry, you don't need a degree to grow your career. But you must go the extra mile to earn specific certifications that align with your goals. The domain of Cloud is among the fastest growing areas in the IT sector. And it has become an important component of the IT market. Additionally, the demand for the Cloud specialists is growing very fast. So, you need to obtain the best Cloud certificate as it will validate your skills, knowledge, and experience.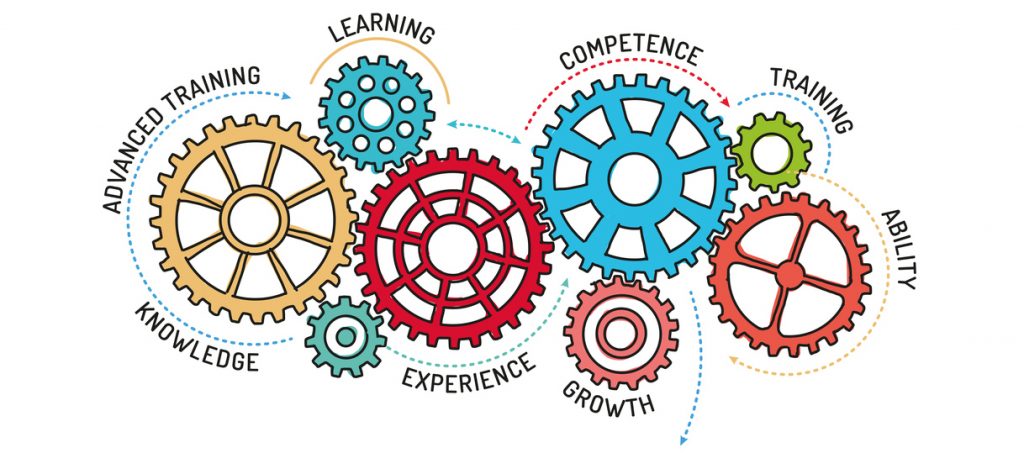 If you want to pursue a career in Cloud computing, there are some leading Cloud credentials you need to earn. In this post, we'll highlight the top ones available for the professionals who want to make a mark in the world of Cloud computing. Let's explore these certifications in more detail.
1. Google Certified Professional Cloud Architect
It is one of the IT certifications that pays well. This advanced credential focuses on the knowledge needed to complete various Cloud architect roles in the GCP environment. It teaches the candidates how to create, secure, and manage secure Cloud solutions. This Google certificate is meant for the enterprise architects, proficient Cloud experts, system developers, and administrators who intend to verify their skills with GCP (Google Cloud Platform). The certified specialists can work as Google Cloud architects and earn up to $164,000 per year. This is one of the top money making certifications in 2020.
2. AWS Certified Solutions Architect – Professional
Amazon Web Services is a popular Cloud platform in the IT sector. Earning the AWS Certified Solutions Architect – Professional certificate will help you get a well-paid job. The credential shows the specialists how to build scalable applications on the AWS Cloud platform. Typically, it helps them learn how to secure infrastructures from attacks, manage several accounts, implement encryption, and transfer huge amounts of data. This Amazon certification is designed for the networking professionals who have experience in designing and deploying Cloud environments on the AWS platform. You also must understand how to create Cloud architectures and solutions.
To take the certification exam, you must have at least two years of practical experience in managing systems on AWS. You should also be able to operate in both Windows and Linux environments.
3. Certificate of Cloud Security Knowledge (CCSK)
There has been an increase in demand for the information security professionals. This is due to the fact that many businesses are using Cloud systems to store vital information and data. The CCSK certificate validates one's knowledge and skills in Cloud security. There is no particular prerequisite for obtaining this credential other than taking the relevant exam. Nevertheless, you need to meet some requirements to qualify for the test. You must have some experience serving on applications based on Cloud solutions. You also require to have foundational knowledge of the basics of Cloud security. The understanding of concepts such as secure development and identity management encryption is vital if you want to pass the exam.
The candidates also need to know how to implement secure Google Cloud services. The specialists with the CCSK certification are not limited to specific job roles. They can serve in any Cloud computing role. A certified professional can work in different positions, such as developing, managing, designing the architecture, and developing security solutions for Cloud. The individuals with this credential can earn up to $120,370 per year.
4. CompTIA Cloud+
If you're not ready to pursue the advanced certifications, then CompTIA Cloud+ is the best place to start. It is designed for the individuals with at least two years of experience working in data center administration, networking, and storage. You can also earn this credential if you want to learn more about virtual data center management and infrastructure. This is because it serves as the best guide when it comes to optimizing such solutions. Furthermore, it is one of the vendor-neutral certificates that is not limited to one function such as security or networking.
To obtain CompTIA Cloud+, the students should pass one exam. Some of the topics that prepare them for their role in providing Cloud computing services and solutions include:
Configuration and deployment;
Management;
Maintenance;
Security and troubleshooting.
5. Certified Cloud Security Professional (CCSP)
This certification is designed to help you understand Cloud security. It is function-based, unlike the vendor-based or role-based credentials. Since it's an expert-level certificate, you must earn CISSP (Certified Information Systems Security Professional) prior to pursuing it. CCSP offers the opportunity to get the required knowledge and technical know-how to manage and secure Cloud-based environments. It showcases your advanced technical knowledge when it comes to practices, procedures, and policies, together with managing and designing data, apps, and infrastructure security.
Importance of Cloud Certifications
These top 5 certifications for Cloud computing are helpful for your career as they ensure you stand out from other applicants in the job market. These credentials show your potential and current employers that you are ready to go the extra mile to advance your skills. It assists in proving your knowledge and skills in working within Cloud by assessing your skill set against best practices in the industry. The vendor-neutral certificates prove that you have the basic skills to work with any technology or in any application. Getting a vendor-specific certification can be a good move in various situations. This includes if you want to work in a specific job role or if your organization prefers working with a specific Cloud platform.
Conclusion
Cloud computing is a lucrative area in the IT field. If you want to pursue a career that boasts a higher demand for the specialties, this is one of the sectors you need to consider. Taking one of the top Cloud certificates is important. It improves your visibility and makes sure you stand out in your workplace. You will be able to advance your IT career in 2020 by proving your knowledge and skills in Cloud computing. Therefore, these credentials are the ones you need to consider when you want to boost your career. So, choose any certification you think is the best for you and go for it.