10 Most Effective Business Analysis Techniques That Every Analyst Should Know
The duties of a business analyst require both comprehensive and efficient data analysis techniques. A comprehensive DA technique streamlines data. It also makes it easier for the shareholders to define and comprehend project strategies, responsibilities, and relationships. Previously, data analysis entailed writing the process in plain texts or drawing diagrams. Luckily, this era is over.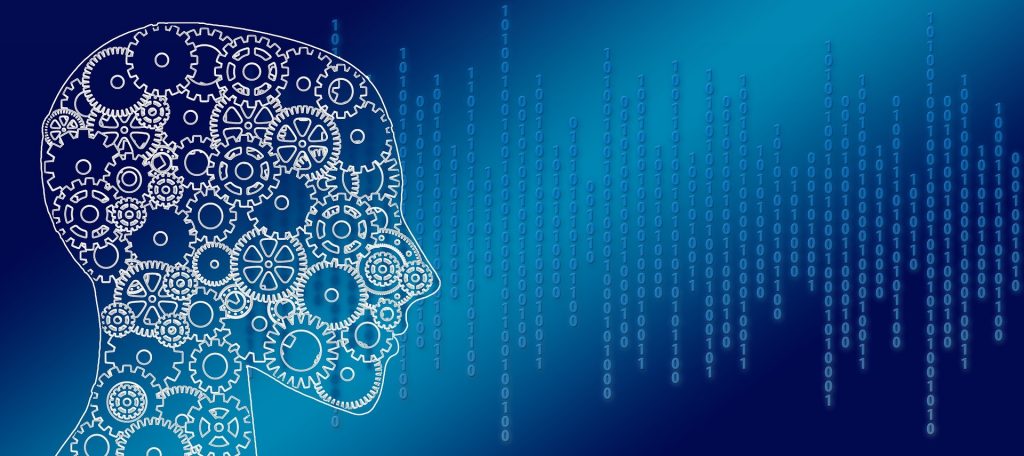 Currently, a reliable business analyst must be equipped with various strategies and visual analysis techniques that will help him or her bring positive results. Let's look at some of the best methodologies below.
Top 10 Business Analysis Techniques
As a business analyst or an individual who intends to obtain a certification in business analysis, it's good to know some of the popular business analysis techniques. In this blog post, we'll discuss the leading BA methodologies that are used in various industries. Let's dive into them right now!
1. SWOT Analysis
SWOT stands for Strengths, Weaknesses, Opportunities, and Threats. This type of analysis offers effective overviews of organizations that will allow it to take advantage of opportunities, act on strengths, and accept weaknesses. Let's look at what SWOT entails.
Strengths: this includes what the business does well, its internal resources and the advantages it has over its competitors.
Weaknesses: this includes what the business or team lacks and how it compares disapprovingly to its competition.
Opportunities: this includes all external opportunities or changes that an organization can benefit from.
Threats: this includes when the competitor is about to make massive changes that can harm the viability of a business. Other risks include supplier expense increase and change in the economy or client behavior.
Benefits: SWOT analysis is a popular BA technique that is applied by many companies. It also happens to be simple. It's an enterprise-level methodology that isn't restricted to business analysis. It can be used at any level of a project if the system requires it and the team members understand it.
2. Business Process Modeling (BPM)
Also known as business process mapping, BPM serves as a visual representation of the processes in an enterprise. The objective is to create a room for improved efficiency and general advancement by designing visualization of existing processes. Visualization is used in showing the current progress of a project or demonstrates how it could work with changes or improvements. This type of analysis is a perfect way to get a better view of how work is done and assist in identifying any inefficiencies or stagnant steps during production. The maps also help the employees determine who is accountable for what.
Benefits: This is the most straightforward technique to represent how a production process will run via diverse roles. Furthermore, it's one of the best analysis techniques known in the industry, particularly in the field of IT. Thus, the individuals can effortlessly visualize the progressive steps of the implementation procedure. This assists in making complex analysis more straightforward to conduct for a BA.
3. MOST Analysis
This is a business analysis technique for goal-creating at every step. This method makes sure that the focus on the most critical goals is maintained. Every component of the acronym is designed to connect to the other one. Here's what it means:
Mission: this is business enduring determination. Every section of MOST analysis must be weighed against the business mission.
Objectives: the things that businesses must do to attain their mission. The objectives must be SMART (Specific, Measurable, Achievable, Realistic & Timely).
Strategy: this includes particular steps to attaining the business objectives that determine what is to be done and how.
Tactics: this comes with small and effective approaches utilized to execute plans that could be attained even without comprehension of the bigger picture.
Benefits: This method is used by the working level in a company, from the top management to the juniors. The procedure ensures that the organization remains focused on its mission, which is an essential aspect of success for any firm.
4. PESTEL Analysis
This technique assists in monitoring the macro-environmental elements that might affect the organization either negatively or positively. This is useful when it comes to defining timing and strategies for presenting a new project, a product, and a service. Every letter represents a unique environment aspect to consider. PESTEL stands for:
Political: the political condition and how it affects the industry.
Economic: this includes widespread economic factors, such as inflation rate, interest rate, growth patterns, and consumer buying power.
Social: the current and expected cultural trends, demographic changes, and changes in buying buttons.
Technology: innovation that will affect your industry, such as automation, production or communication.
Environmental: how the environmental aspects affect your plan.
Legal: those things that you require to be compliant with the rules.
Benefits: It's a user-friendly framework for enterprise analysis that entails cross-function expertise for the business analysts together with their skills. It can also decrease the threats of a company.
5. CATWOE
This is a popular problem-solving framework that can be used in various scenarios. Each letter has its meaning as below:
Clients: people using a system or process.
Actors: people implementing the changes in a system.
Transformation: the changes that occur.
Worldview: how the proposed transformation fits in the bigger picture of the enterprise goals.
Owner: the decision-making team with the powers to make any change, make important decisions, or stop a project.
Environmental constraints: this includes laws, ethical limit, regulations, and financial constraints.
Benefits: This technique brings up various shareholders' perceptions of the common system. This offers an all-inclusive understanding as per the assumption, ethical angle, and integrity of information.
6. User stories
This business analysis technique offers a great way to explain what the users need in terms of how they'll be utilizing a system. In most cases, it's used in the Agile mode, where iteration is required to collect and build design projects. In this method, the requirements are gathered from an end-user point of opinion to form a good solution.
Benefits: The requirements are examined from the user perspective. Thus, the result of this analysis is highly effective and user-focused.
7. Requirement Analysis
This is an important phase of a business project lifecycle that begins at the stage when the stakeholders propose a solution. The business analyst is required to do interviews to comprehend the intention of requirements. This includes questions, interpreting, capturing, and workshops.
Benefits: Without a good requirement analysis, a project may not provide the required design and development. So, this is an essential part of any business project.
8. Brainstorming
It's a group activity widely used by many businesses. Brainstorming is a creative method where the group activities are conducted to create ideas and propose solutions for various issues.
Benefits: It works well with underlying innovation for other techniques such as SWOT and PESTLE.
9. MindMapping
Do you need to be sure all the areas in the analysis are covered? Then, you must confirm that you've considered other components and elements within the analysis. That's why you need a MindMap technique.
Benefits: It helps you ensure you've covered every aspect when doing your business analysis.
10. Non-Functional Requirement Analysis
This method is applied when technology solutions are changed. For instance, the transfer of technology to another that forces the business to build new from scratch. In this case, a business analyst focuses on system performance and storage prerequisites to determine factors of the proposed platform for live data.
Benefits: The technique is useful during the analysis stage of a project.
Conclusion
Do you want to be a leader in your business? Then these effective business analysis techniques will be your best starting point. They'll help you arrive at the right decisions. These methodologies will also help you easily and effectively manage many projects!