How Can Big Data Analytics Be Beneficial to You and Your Business?
Big data refers to large datasets that may be unstructured or structured, such data is produced every day by the users and the business. This is of great importance in modern businesses, and any kind of data is considered an asset. This is because analyzing it can help you understand many things that, in turn, can allow you to make better strategies. This brings us to big data analysis, which is defined as the process in which you examine and try to make sense of these large datasets. Data analytics is a huge field, and it is only growing day by day. Working with data is one of the most important possessions that you can have in the 21st century. That is why the companies from all over the world are trying to get their hands on it.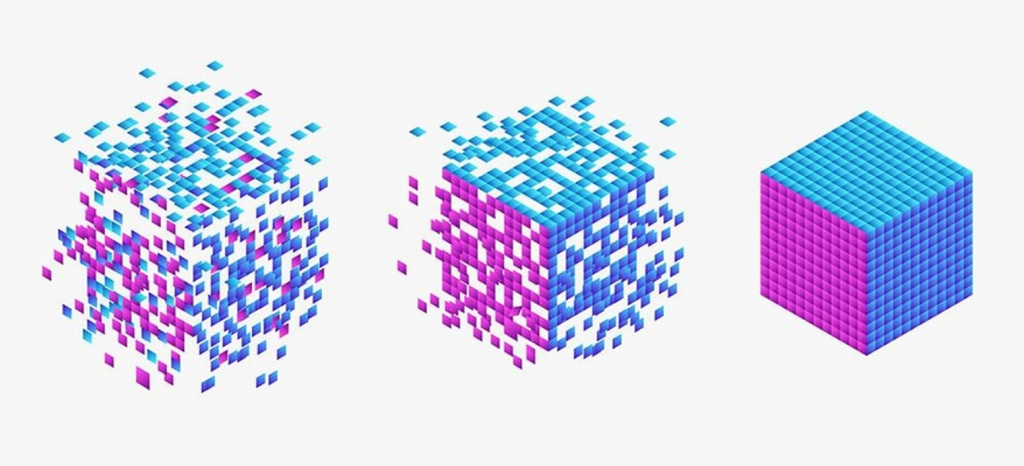 You cannot deny the fact that big data analytics has started a revolution in the Information Technology sector. This is the reason why the organizations from all over the world are trying to improve their data analytics techniques with every passing year. The main reason why the companies are using these methodologies is that they have the customer in focus and they want to make things easier for them. This is the reason why big data analytics is flourishing especially in the Business to Consumer space.
Big data analytics is mainly separated into three divisions, including Descriptive Analytics, Predictive Analytics, and Prescriptive Analytics. There are also four main perspectives, and that is what we are going to discuss here. The perspectives are as follows:
Job Market Perspective;
Real-Time Usability Perspective;
Business Perspective;
Data Science Perspective.
Let's discover the details of each of the above-mentioned perspectives. Continue to read if you are interested in learning their peculiar features.
Big Data Analytics and Job Opportunities
The first perspective we want to talk about is a variety of job opportunities. Since so much investment has been made by the companies in big data analytics, people who have the skills and are capable of analyzing large amounts of data are in high demand. If you are a big data analyst today, finding a decent job isn't going to be a huge problem for you. The organizations from around the world are ready to offer great packages to the right individuals. Therefore, if you are interested in this field, you should try to improve your skill level.
Since analytics as a whole is a new field, almost every other company is looking forward to using these techniques for the benefit of its business. Depending on the industry in which you work, the nature of your job can differ slightly. The common job titles in this area are Solution Architects, Big Data Engineers, and Big Data Analysts.
Real-Time Advantages of Big Data Analytics
Big data analytics has grown exponentially as a field and it still keeps on growing. It is due to the fact that big data is being used in so many industries worldwide. Some of the main areas where it is being used include manufacturing, energy, healthcare, and banking. Aside from just these, there are many more realms that are using big data analytics.
Even the education sector is using data analytics to its advantage. With the help of technical tools, data can be used to bring innovation to the field. The insights that you get after studying it can be very helpful to understand your customers. With this information, you can try to develop better products that your clients will appreciate.
Big Data Analytics in Business
Since big data is used in businesses on such a huge scale, the analytics tools and techniques are in high demand. With the help of these tools, the organizations and companies can learn new things about their business to make it even better. With the help of big data analysis, the firms can make their operations much more efficient and also improve their profit.
There are a lot of big data analytics tools that you can find, one of which is Hadoop. It is known for reducing storage costs. With the help of these tools, analyzing and working with data has become much easier.
Big Data Analytics and Data Science
When you talk about data analytics, you are basically going to use a lot of tools and techniques on data that you have gathered from many sources. The dataset can be in any form, it can be logs, webpages, online networks, and more. This is where techniques, such as data mining, natural language processing, statistics, and machine learning, come in. With the help of these methodologies, meaningful data is extracted and analyzed for business to help it make better decisions.
There are a lot of special tools that you can use during data analytics. In most cases, data is unstructured. With the help of these instruments, you can capture and store it so that analysis might become a bit simpler.
Conclusion
Since big data analytics is so highly sought after, it has created a competition among the organizations as everyone wants to hire the best big data analysts. If you are one of them, this is a great time for you to be alive. This is because the companies from all over the world are looking for the specialists in this field and they are willing to offer them great packages. Finding a job is not going to be difficult, but this also means that you will have to work very hard. Data analytics is very important for the organizations, and that is why they expect results when they hire you. No one wants to work with a professional who is not a pro at all.