9 Fastest Growing Computer Jobs to Consider Today and in the Future
Are you planning to get an IT certification? Then, you need to ensure that the financial and time investments help you start a good career. In this blog post, we share common computer jobs as assessed according to their potential growth in the next ten years as well as their expected salary. This data has been obtained from the Occupational Handbook belonging to the U.S. Bureau of Labor Statistics. Other information on salaries has been taken from the Glassdoor.com site. This ranking approach pays attention to various factors to consider when finding the best and fastest growing computer jobs. This includes the number of new opportunities in the next decade, the salary and education level required. By getting ready to get one of these job roles, you'll enjoy unmatched job security that will last longer. Let's look at some of these positions below.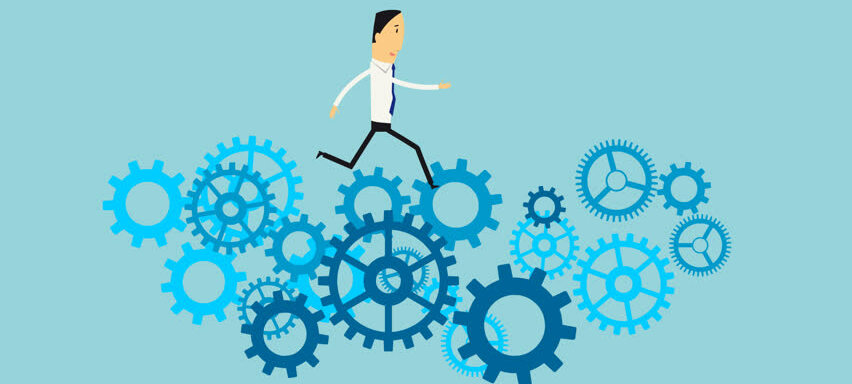 1. Software Developer
Are you creative and have computer knowledge? Then start preparing to work as a software developer. These professionals are tasked to design and program various computer apps. Typically, you need to have a BA in computer science together with robust programming knowledge in a range of computer languages. If you're ready to pursue this career, you'll earn a yearly income of about $106,000. Furthermore, the U.S. Bureau of Labor Statistics indicates that this domain is estimated to grow rapidly than any other occupation at 21%. This means that there'll be about 284,100 new occupations by 2028.
2. Information Security Analyst
While we continue relying on the Information Technology sector, the security of data is becoming critical. These specialists are accountable for ensuring that data on business servers and websites is secure from fraud and theft. As per the U.S. Bureau of Labor Statistics report, an information security analyst earns about $98,000 yearly. This job role is projected to grow by 32% over the coming ten years. This makes it a perfect choice if you want better income and stable job security with chances for growth. In the next ten years, there will be around 35,000 new jobs.
3. Computer Systems Analyst
As businesses continue relying on technology, they will need to hire more computer systems analysts who will architect new platforms. Healthcare is a vital industry for the growth of these professionals. These specialists should know both Information Technology and business requirements and limitation. Their roles include consulting with the managers to define needs related to IT. The computer systems analysts earn almost of $88,000 each year, and it's estimated to grow at a rate of 9%. By 2028, 54,000 new posts are expected!
4. Mobile App Developer
Mobile app development is among the fastest growing job areas in the world. Tablets and smartphones are transforming how we interact, conduct business, and get news and entertainment. This has made the demand for innovative and exciting mobile apps to increase. This high demand bridges the gap of the largest IT skills. It means that there are many mobile app development job opportunities than the providers to apply for them. Apple iOS and Google Android systems will continue offering more jobs for the mobile app developers. The annual average salary of these professionals is $109,000. With a 25% growth rate, there will be 241,000 new positions in 2028.
5. Computer and Information Systems Manager
If you have a bachelor's degree in computer science, you can acquire some skills and later become hired as a CIS manager. With over 5 years of experience, these specialists are the IT leaders in a company who can earn up to an average of $143,000 annually. This job position is expected to have a faster growth of 11% in the next 10 years. This translates to 46,800 additional jobs over the next decade.
6. Computer Network Architect
With your bachelor's degree and enough experience, you're well-equipped to pursue a network architect career. These specialists are accountable for establishing connections between multiple organizations and an extensive network of users. Apart from the degree and your expertise, skills in a particular industry are required. A computer network architect may earn an average of 109,000 per year. With a growth percentage of 5%, there are projected to be 8,400 jobs by 2028.
7. Database Administrator
These specialists are responsible for managing a company's data. Their work is to make sure the business's database runs effectively and is protected from the wrong hands. They also organize the organization's data and store it effectively. Generally, this job requires a BA in management of information systems. Also, the professionals must know database languages. The commonly used language is SQL. The job role has an expected growth of 9% in the years ahead. The individuals in this role earn up to $90,070 on average yearly.
8. Web Developer
These professionals utilize a programming language to design online software as per customer specifications. The developers may work in several operating systems and programming languages. Typically, the employers look for the computer-related degrees and relevant work experience. Due to the ever-increasing demand for this expertise, a formal degree isn't a requirement. Since the number of products and services is always growing, the demand for web designers and developers will increase. The explosion of social media networks will put the demand for these experts at an increase since the enterprises may prefer to engage their clients online. The average salary is $69,430 per year. With a growth percentage of 13%, about 20,900 new jobs will be available by 2028.
9. Network and Computer Systems Administrator
This title is one of the job opportunities with high demand. The demand will continue to increase as businesses invest in new PC operating systems and network technology. This is important as it helps them improve productivity and compete favorably in the market. The faster implementation of Cloud computing and mobile gadgets into the business world implies many organizations will need the Internet. They'll use it to perform business activities online. This creates job roles for network managers, network administrators, and computer systems administrators. These titles are expected to grow by 5 % in the next decade, with 18,200 new jobs by 2028. The average annual salary is $82,050.
Conclusion
If you are interested in IT and computers, the above fastest growing computer jobs should be your options. Whether you want to obtain an associate degree or go to a graduate school, you can easily find a good career in technology. This is a great field if you desire to get a stable job and secure your financial freedom.