Best Cisco Certifications for 2017
This article sheds light on the best Cisco Certifications for 2017, i.e. CCNA, CCNP and CCIE Certifications. It will help those professionals who are planning to earn a Cisco certification and need to take the exam. You will learn the benefits, expected salary, job opportunities, requirements, cost and study material for preparation of these certifications.
Cisco offers certifications to networking professionals to develop more knowledge in IT networking. IT professionals who want to achieve success in networking field necessarily need to earn these certifications. `It helps to understand how different network topologies work. Cisco offers certification at five different levels: entry, associate, professionals, expert and architect in 8 paths. But, now the question arises which are the best certifications for 2017? Which certification will give maximum knowledge to the person? Security, cyber ops, collaboration, routing and switching and data center are the best Cisco Certifications for 2017. At present, the best-known certifications are CCNA, CCNP and CCIE.
CCNA (Cisco Certified Network Associate) Certification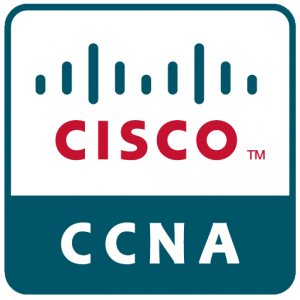 CCNA Certification is an associate level Cisco Certification. This is the most popular certification for networking and, at present, it is in demand in most of the IT Companies.  Professionals will start their career as a network administrator and engineer after achieving CCNA Certification.  There are many types of CCNA like security, cloud, collaboration, design, industrial plants and wireless. But, CCNA Routing and Switching fulfils the real objective associate level exam.
A CCNA certified professional can install, operate, configure and troubleshoot routed & switched networks. He can establish a connection in the distant area using WAN. The exam course topics include basic fundamentals of routing & switching, network concepts and its terminology, and establishing the point-to-point connection and Frame Relay.
Cisco conducts CCNA in either a combo exam or in two separate exams. The combo exam is 200-125 Accelerated CCNA. The two separate exams are 100-105 ICND1 and ICND2. The two separate exams, however, contain a syllabus divided into parts. This exam has no required or recommended qualifications.  The total duration of the exam is 90 minutes. It contains about 50-60 questions and costs around 325 USD. Candidates should score at least 75 percent to pass the exam.
A CCNA certified person qualifies for network administrator, network engineer, network support specialist jobs as well as many other jobs. Till now, CCNA data center is the highest paid job. Earning a CCNA certification will pay candidates in the thousands of dollars.
CCNP (Cisco Certified Network Professionals) Certification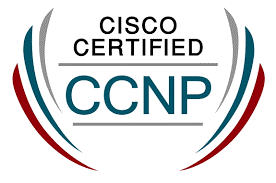 One of the best Cisco Certifications for networking professionals is the CCNP Certification.  Professionals that have one year of experience in the industry and are seeking growth in their career should take this exam. There are many types of CCNP such as security, cloud, collaboration, design, industrial plants and wireless. The recommended certification is CCNP routing and switching.
After taking the CCNP exam, one will have the knowledge and skills to implement, verify and troubleshooting local as well as remote networks. One can use LAN and WAN connections on hundreds of devices. Professionals can also collaborate with security, wireless and video solutions specialists. After achieving this qualification, the candidate can work independently on Cisco systems.
A CCNP Certification requires passing three different exams: 300-101 ROUTE, 300-115 SWITCH and 300-135 TSHOOT. For the CCNP Certification, the candidate must qualify for a CCNA exam. This exam does not require any recommended condition. Each exam contains a total of 45 questions. The candidate has to solve them in 2 hours. The cost for each exam is 300 USD. Candidates should score at least 75 percent to pass the exam.
A CCNP certified candidate is eligible for enterprise level networking level jobs. These jobs include network administrator, network engineer or technician, and system engineer. Among all fields, CCNP data center pays more than the other types. A CCNP certified candidate's salary starts at ninety thousand dollars.
CCIE (Cisco Certified Internetworking Expert) Certification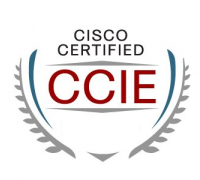 CCIE is for candidates who wish to gain expertise in network levels.  CCIE is the best Cisco Certification for 2017 for networking professionals. According to the reports, CCIE is the technically advanced IT certification in networking. Candidates who have the CCIE Certification receive the highest salary compared to others. CCIE contains seven different tracks. One has to choose the track according to the networking technology in which he wishes to certify. These tracks include routing & switching, service provider, security, data center, wireless, and collaboration.
A CCIE certified professional can easily plan, operate and troubleshoot complex networks on any Cisco equipment. One has to gain deeper understanding of the topics for the exams. Around 3 to 4 years of experience is necessary for taking the exam.
A CCIE Certification requires passing a written and a lab exam. These exams do not require any recommended condition. Candidates have to solve 100 questions in a two-hour time duration. After passing the written exam, the candidate becomes eligible for the lab exam. Total time duration of the lab exam is 8 hours. In case the aspirant fails to pass the lab exam, he can retake the exam after a one month period. Each attempt on the written exam costs 400 USD while the cost of the lab exam is 1600 USD. The applicant can take up to eighteen-months to take the lab exam. The candidate has to take the written exam every two years to retain their CCIE Certification.
According to reports, the CCIE Certified candidate has the expected average salary of ten thousand dollars. One qualifies as a server administrator, network engineer or both after achieving the CCIE Certification.
To take a Cisco exam, you can consult free training materials at Exam Labs. There, you will not only get the study material but also video guides to pass any Cisco exam and earn the Certification. These certifications not only help to get promotions in a company but also increase the salary of the candidates. Without these certificates, achieving success in networking field is really tough. So, candidates should prefer to get these certifications to achieve success in short time.