9 IT Certifications That Are Difficult to Obtain
Getting a job role in the field of IT today is beyond your educational degree. Many recruiters are looking out for the professionals with the skill-based certificates to validate their experience and knowledge. There are different factors responsible for the certification path that the individuals should follow. Most times, it is largely based on their career goals. Additionally, there are specific ones that have scaled the range and are regarded as highly valuable. Value in this context has a lot to do with the demand for such credentials as well as the perceived level of difficulty.
This certification guide offers a review of the nine most difficult IT certificates in the industry. Among these credentials stand out virtualization, security, and Cloud computing.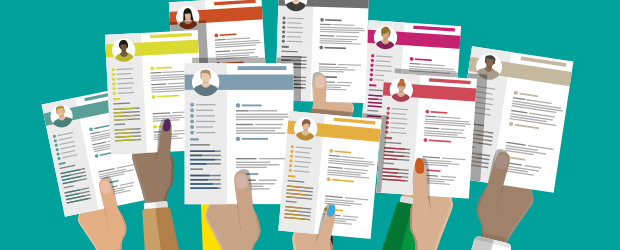 1.Cisco Certified Internetwork Expert – CCIE
CCIE is a top-level and highly valued certification from Cisco. The difficulty level of earning the credential is also very high, given that fewer than 3% of Cisco certified engineers have obtained this certificate. The implication of this is that less than 1% of networking professionals across the world have earned the certification. This Cisco credential is available in different specialist areas, including Data Center, Collaboration, Security, Routing & Switching, Wireless, and Service Provider. CCIE R&S is one of the most popular paths. To earn any of the certifications, a candidate has to pass a two-hour written test and an eight-hour lab exam. To attempt these tests, the students must have an in-depth understanding and hands-on knowledge of Network Principles, Infrastructure Services, Layer 2 Technologies, Layer 3 Technologies, Infrastructure Security, and VPN Technologies.
2. Project Management Professional – PMP
This PMI credential is touted as the gold standard of project management. PMP requires core real-world project management experience. As a matter of fact, before you are allowed to take the certification test, you should first proof your project management skills and knowledge. You must have a 4-year degree or a secondary one with 7,500 hours of directing and leading projects. A graduate with a 4-year degree education must also fulfill 4,500 hours. In addition to this, all candidates must have 35 hours of project management training. The four-hour exam consists of 200 multiple-choice questions covering the five stages of a project, including initiating, planning, executing, controlling and monitoring, and closing.
3.Certified Information Systems Security Professional – CISSP
This credential is a vendor-neutral security certificate aimed at the professionals working as security consultants, security managers, security analysts/auditors, network architects, among others. The certification exam is made up of 250 questions covering eight domains: asset security, security & risk management, communications & network security, security engineering, security assessment & testing, identity & access management, software development security, and security operations. The test is assigned eight hours for its completion. To attempt this CISSP exam, you must have a minimum of 5 years working as a security professional and should subscribe for the (ISC)2 code of ethics.
4.Certified Information Systems Auditor – CISA
The CISA certificate is aimed at the practicing auditors involved in systems, information, and network security. The certification is offered by ISACA, and the candidates must have at least 5 years of experience working in IT security. The exam is made up of 150 multiple-choice questions with the time limit of 4 hours to complete it. You need to prove your practical work-related domains in auditing information systems, governance and management of IT, information systems acquisition and implementation, maintenance and service management, as well as protection of information assets. In addition to this, the students have to take at least 20 hours of CPE every year to maintain their CISA credential.
5.VMware Certified Professional 6 – Data Center Virtualization – VCP6-DCV
The VCP6-DCV credential is intended for the professionals working in data center that has moved or is transitioning to private Clouds. The exam candidates must have an in-depth knowledge of networking, including database connectivity, routing, DNS, etc. In addition, they must have at least 6 months of work experience configuring, managing, and deploying VMware vSphere 6 environments. It is essential to mention that the VMware certificates must be recertified every two years. You do this by writing the current test at the time of recertification.
6.Certified Information Security Manager – CISM
Gaining this ISACA certificate, you can be a specialist in information security management such as chief information officers and security professionals. CISM validates that an individual can develop and manage an information security program in compliance with the objectives of an organization. The applicants are required to have at least 5 years of experience working in information security management. They also have to take the certification exam that comes with 150 questions that should be answered within four hours. The test takers must have a good understanding of information security governance, information security incident management, information security program development & management, and information risk management & compliance.
7.Cisco Certified Network Professional Security – CCNP Security
This Cisco credential evaluates the skills required for security Cisco-based networks, such as authentication, identity management, firewalls, security policy development, anti-malware programs, authorization, and authentication. To pursue this certification, you must first pass the CCNA Security exam. After this, you have to pass additional four tests to be able to earn the CCNP Security certificate. You should be recertified every three years to confirm the credential.
8.Certified Associate in Project Management – CAPM
Offered by the PMI, the CAPM certificate is aimed at upcoming project managers. The certification validates their understanding of fundamentals, concepts, terminology, as well as techniques involved in effective project management. To pursue this credential, you must have a secondary degree and 23 hours of project management education. The required exam is made up of 150 multiple-choice questions and the students have three hours for its completion. To maintain the CAPM certification, the candidates must retake the test every 5 years.
9.AWS Certified Solutions Architect – Associate
The AWS Certified Solutions Architect – Associate certification is ideal for those who has hands-on experience in architecting, deploying, and securing the AWS services. For this certificate, the candidates should have at least one-year work experience on AWS as well as the knowledge of a minimum of one high-level programming language. You will need 130 minutes of your time to complete the certification test. The exam covers areas, such as designing highly available, scalable systems, cost-efficient, implementation and deployment, troubleshooting, data security, and fault-tolerant. Generally, the AWS credentials are touted to be very challenging and based on real-world experience.
Conclusion
For most candidates, any certification exam in the IT sphere may be considered wearisome and impossible to complete. But with the right and detailed preparation, even these most difficult tests can be passed. So be prepared for hard work at the start and the feeling of superiority after getting the certificate. Good luck to all the interested people!