What Are Top 8 Networking Certifications Ideal for Your Career in 2020?
Getting a certification is a great way for the IT professionals to prove their knowledge and skills in various fields. Thus, for those specialists who are in the networking sphere, there is an opportunity to excel in their networking careers and earn higher salaries by obtaining the appropriate badges. The IT experts in the realm of networking can choose from a variety of certificates that verify their expertise in building, maintaining, and operating networks of all sizes and shapes, including virtual and physical networks. The list of the credentials that are available to the potential candidates is huge, so we suggest you take a look at the top 8 networking certifications that you can choose to follow the path you want.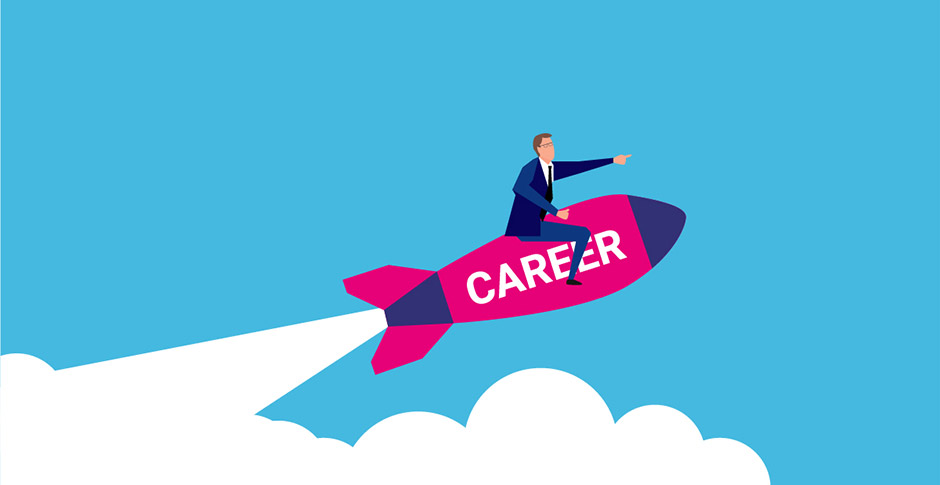 1. CompTIA A+
CompTIA A+ is a great certification for the entry-level specialists, as well as the one that is in high demand among all the IT professionals from other branches. It is the industry standard for those who are going to launch their IT career and those who already have some knowledge and experience. This credential requires that you pass two exams (Core 1: 220-1001 and Core 2: 220-1002) that cover your skills in using hardware devices and components, troubleshooting network, mobile device, and PC issues, as well as installing, supporting, and understanding Windows OS, Linux, mobile OS, and Mac OS. You will also gain knowledge of network types along with SOHO, TCP/IP, and WiFi. It is an ideal starting point for the CompTIA certificates of the higher levels; moreover, A+ can serve as a prerequisite for the certifications of other vendors.
2. CompTIA Network+
CompTIA Network+ is the most popular certification in the networking sector as it covers one's basic knowledge of network concepts, operations, and security. Obtaining this certificate validates the candidates' expertise in installing and managing common network devices, designing and implementing networks, and troubleshooting common problems. This credential is designed for those individuals who are in the entry- and middle-level positions. They include network analysts and junior network engineers. Those specialists who are not in the network team, such as information systems consultants, system engineers, and computer technicians, can also pursue this certificate. The main prerequisite for Network+ is the N10-007 exam.
3. Wireshark WCNA
Wireshark WCNA is the only credential that is offered by the Chappell University and authorized by Protocol Analysis Institute, Inc. It is administered by Kryterion and validates one's expertise in operating Wireshark technologies. This certification also indicates your knowledge and proficiency in various areas, such as network security, network troubleshooting, and TCP/IP communications. This sought-after certificate is available to the professionals in more than 90 countries, and it is definitely worth pursuing, especially for those specialists who operate Wireshark technologies.
4. Cisco CCNA
The Cisco Certified Network Associate (CCNA) certificate has been around for many years. It is recognized worldwide as one of the best associate-level credentials in the networking field. As of February 24, 2020, Cisco introduced a new and consolidated process for this certification path. Now, there is only one badge to earn with one exam to pass. The new test is 200-301 CCNA, and it has replaced the old ones along with the following tracks: Cloud, Security, Wireless, Routing & Switching, and others. This exam demonstrates the specialists' foundational knowledge of the general networking process by working with Cisco switches and routers.
5. Cisco CCNP Enterprise
The Cisco Certified Network Professional (CCNP) Enterprise certification is designed for those applicants who want to gain knowledge of the advanced level. Some of the students have 3 to 5 years of experience working with enterprise networking solutions before taking the required exams (one core test (350-401 ENCOR) + one of six concentration exams). The core test covers automation, virtualization, security, network assurance, and infrastructure. And the concentration exams come with SD-WAN, network design, automation, and wireless. This credential has no formal prerequisites, but your deep understanding of the exam objectives is really crucial.
6. Cisco CCIE Enterprise Infrastructure & CCIE Enterprise Wireless
CCIE Enterprise Infrastructure & CCIE Enterprise Wireless are highly valued networking certifications. What makes them top-notch is that the demand for these difficult but rewarding badges is always very high in the industry. Of course, the path to obtaining one of these credentials is long and hard because of the expert-level skills. However, it is worth your effort, money, and time. It opens doors to many job opportunities and very high salaries for the networking professionals. It is only required to pass one exam and choose the test of your choice to follow the track you want out of these two.
7. SolarWinds SCP
SolarWinds Certified Professional is one of the highest paid networking certificates to pursue in 2020. If you don't know, SolarWinds is a well-known provider of IT solutions that offers a number of networking tools, including the network performance monitoring solution. Its software is popular worldwide and is mostly deployed by the enterprises of all sizes and shapes. The company also offers the SolarWinds Certified Professional program that validates one's proficiency in maintaining and using the SolarWinds system management products and networks. This credential is very important, especially for any employee and company that operate SolarWinds deployments as the main technology in their infrastructure. It is valid for 3 years and you will need one exam to retake.
8. ONF Certified SDN Associate (OCSA)
The ONF Certified SDN Associate (OCSA) credential closes our list of the best networking certifications in 2020. This one proves the candidates' applicable and conceptual skills and knowledge of major components of networking, particularly in the areas of SDN (Software Defined Networking), which is the future of traditional networking. However, the OCSA exam covers all the major components of networking. While there are no strict requirements for taking this test, the students should have the basic knowledge of Internet, OSI model, and various networking protocols. If you are an entry-level professional and your focus is on SDN, then this excellent badge that is recognized worldwide is for you.
Conclusion
This is the top 8 networking certifications that you can consider in order to improve your career as an IT professional or to start your path as a specialist in the networking sector. Both situations require your full commitment because the choice you make will form your further journey in the IT sphere. Therefore, make a wise choice and continue to evolve as an in-demand employee.