VMware Certification Program: Changes and Updates Coming in 2022
VMware is a leading provider of multi-Cloud services for all apps, enabling digital innovation with enterprise control. The company also offers the whole certification program that covers different domains of the IT industry, including app modernization, Cloud, networking, security, Cloud management, Data Center virtualization, automation, end-user computing, and so on.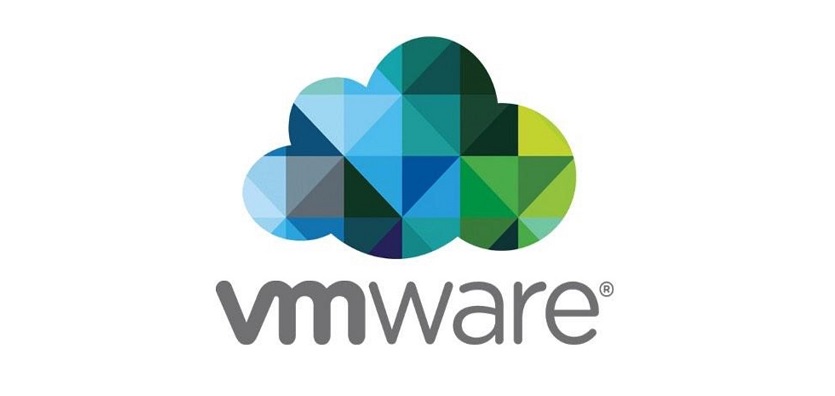 To keep up with the world's changes and bring you the best experience in the training and certification processes, the vendor tries to stay updated and improve its program with the paths that are relevant to the industry. Thus, it is now serious about changing and improving the certificates that you can obtain to help you boost your IT career and stay valuable. The changes are already happening, and some of them will continue in 2022.
All in all, there are a lot of changes coming to the VMware certification program, which is why you need to know if they affect your certificate and goals.
Main Changes and Updates
There are many changes undergoing in the program, so you need to know the detailed information to be ready for anything. You can face with minor and key changes. First of all, you should know about 4 exams and certifications that are going to change in the near future. Let's look at them in more detail:
VMware Cloud Native Master Specialist
This certification along with the VMware 5V0-71.19 exam was withdrawn in October 2021 and is now replaced with the Professional VMware Application Modernization certificate. Now, you need to pass the 2V0-71.21 test to get certified. The path covers the details of vSphere with Tanzu, Tanzu Mission Control, and Tanzu Kubernetes Grid. It also validates that you possess the fundamental Cloud native skills and know about application modernization, containerization, and Kubernetes.
VMware Cloud on AWS – Master Services Competency Specialist
This certification and its qualification exam, which is known as VMware 5V0-33.19, are not relevant anymore. The vendor offers the VMware Cloud on AWS: Master Services Competency Specialist certificate instead of the previous option, so it will be relevant for you to pass the 5V0‑11.21 test in 2022 to be a valuable asset for your company. The path proves that you are able to deploy, manage, and configure VMware Cloud on AWS infrastructure.
Professional VMware vRealize Automation 8.1
The vendor now offers a new version of this certification, which is why the VMware 2V0-31.20 exam is not recommended anymore as part of the path. The potential candidates interested in this option need to take the 2V0-31.21 test. After successfully completing it, they will obtain the Professional VMware vRealize Automation 8.3 certificate. The new exam evaluates your skills in installing, configuring, managing, and performing the basic troubleshooting tasks required for the VMware vRealize Automation environment.
VMware Professional Horizon 7.7
This version of the certification is not relevant to the industry, which is why it is going to retire on February 28, 2022 along with the VMware 2V0-31.20 test. The new version of the path requires that the interested individuals take the 2V0-51.21 exam. It measures one's skills in installing, configuring, managing, maintaining, as well as performing the basic troubleshooting tasks needed for VMware Horizon and its related solutions. You should also know how to properly identify any needed supporting components and products and differentiate them. If you pass the qualification exam with flying colors, you will be given the Professional VMware Horizon 8.x certificate.
Annual Changes
Besides these big changes, you need to remember that each year the VMware program is replaced with the newer version. Thus, all the certificates with the year 2021 in their names change to the version of the year 2022. This change is scheduled for January 1, 2022.
There are a lot of certification paths available at the Associate, Professional, Advanced Professional, and Expert levels, and some of them are the following:
VMware Certified Technical Associate – End User Computing;
VMware Certified Technical Associate – Security;
VMware Certified Professional – Cloud Management and Automation 2021;
VMware Certified Professional – Digital Workspace;
VMware Certified Advanced Professional – Data Center Virtualization Design;
VMware Certified Design Expert – Network Virtualization;
VMware Certified Design Expert – Cloud Management and Automation.
These options along with other paths of the certification program will be updated. To know the details of a particular certificate, it is recommended that you visit the official website of VMware.
Inactive Exams
The VMware program has many changes. There are also options that are no longer available for the audience because of the inactive or retired exams, which cannot give the IT professionals the skills that will help them stay relevant. Thus, VMware 2V0-61.20 from the Professional VMware Workspace ONE 20.X path and VMware 5V0-32.19 from the VMware Cloud Provider Specialist track are no longer active as they retired in September. This means that you need to look at other options in 2022.
Conclusion
VMware is one of the popular vendors and many IT specialists hold its certificates to boost their IT careers. However, the world is changing rapidly, so the companies like VMware need to be able to adapt to these changes. Thus, its certification program has been undergoing a lot of updates lately. Therefore, it is important for an individual to follow these changes and recertify if needed.
It may be difficult to follow these changes if you don't know when they are going to happen. To be ready for any situation, it is recommended that you explore the website and subscribe to the newsletter. Thus, you will be able to get messages with the latest news that the vendor wants to tell you about. They can be related to the certificate you have or the path that you choose. Also, you can join the community of other specialists like you to discuss important details of any upcoming program changes. There are different options of how to know what you need, so choose the one that fits you and be ready at any time.