What Can 2022 Bring to Oracle Certification Program?
Oracle is a company that provides the interested individuals with different products that can make their lives easier. It has Oracle Cloud applications, Oracle Cloud Infrastructure, AI-driven analytics, and more. Adoption and improvement are the key elements for this organization, so it always improves its certification program to bring the IT specialists the opportunity to boost their careers and become relevant for the industry.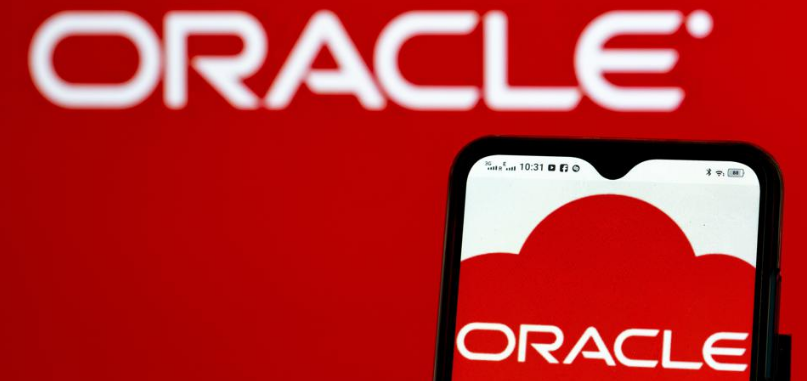 All in all, the vendor covers many products, including Oracle Cloud and Oracle hardware and software. This means that you can obtain its certificates by validating your knowledge of PaaS, enterprise management, virtualization, Oracle Human Capital Management, OCI, and Oracle Customer Experience. Besides that, there are tracks about Oracle Supply Chain Management, middleware, operating systems, Oracle Enterprise Resource Planning, Business Intelligence, and more.
Considering the fact that there are many paths that you can follow, you need to understand that some of them can be changed from time to time to give you the knowledge that is relevant to active sectors of the IT industry. Thus, you should know what changes are taking place in the certification program in order to be ready to recertify if necessary.
Retiring Certification Exams
It is important to stay tuned to the vendor's news to be aware of upcoming changes and whether they will affect your current certifications and future goals or not. First of all, you need to know which exams and certifications will be retired in the near future. This information will help you understand which tracks are changing.
Thus, the Oracle Real Application Clusters 12c Essentials certification is no longer available on the Oracle website. This means that the 1Z0-432 exam is also not active. As for the Oracle Cloud Infrastructure 2021 Enterprise Workloads Associate certificate, its retirement date is on November 30, 2021. The 1Z0-1088-21 test will be available in Japanese only. There are also two more paths that have the same retirement date. They are known as Oracle Linux 5 and 6 System Administration and Upgrade OCP Java 6, 7 & 8 to Java SE 11 Developer. This means that the 1Z0-100 and 1Z0-817 exams are no longer active.
The individuals interested in the Oracle E-Business Suite track or those who hold one of its certificates need to know that most of the paths will retire on December 15, 2021. Thus, the following certifications can have different exams in the near future or will be completely closed:
Oracle E-Business Suite (EBS) R12 Human Capital Management Essentials;
Oracle E-Business Suite (EBS) R12 Project Essentials;
Oracle E-Business Suite R12.1 General Ledger Essentials;
Oracle E-Business Suite R12.1 Inventory Essentials;
Oracle E-Business Suite R12.1 Order Management Essentials;
Oracle E-Business Suite R12.1 Payables Essentials;
Oracle E-Business Suite R12.1 Purchasing Essentials;
Oracle E-Business Suite R12.1 Receivables Essentials.
You need to keep track of these changes on the official website to know if they can somehow affect you.
Moreover, there are some changes scheduled for 2022 that you need to know about. Thus, the Oracle Exadata X5 Administration certification along with the 1Z0-070 exam will retire on February 28, 2022. It is recommended that you visit its webpage to know more details of this option. There are also three paths from one track that have their retirement date scheduled on August 31, 2022. They include PeopleSoft 9.2 Financials Implementation Essentials, PeopleSoft 9.2 Human Resources Essentials, and PeopleSoft PeopleTools 8.5x Implementation Essentials certificates. This means that you need to keep track of the 1Z0-631, 1Z0-416, and 1Z0-632 tests.
New Certification Paths and Exams
There are also some new options available in the Oracle certification program that can be helpful in boosting your IT career in 2022. Those IT specialists who are interested in the Oracle Cloud Infrastructure or Java SE 17 development will want to look at the following certificates:
Oracle Cloud Infrastructure Security 2021 Certified Associate
This is a new path, which is intended for those professionals who are responsible for security in the Oracle Cloud Infrastructure environments. The target candidates should have more than 2 years of experience in designing as well as implementing security solutions. Besides that, they need to possess 6 or more months of hands-on experience in securing workloads on OCI. The 1Z0-1104-21 exam validates various OCI Security topics and contains 55 multiple-choice questions. To deal with all the items, you will be given 90 minutes.
Oracle Certified Professional: Java SE 17 Developer
As for this certification, it covers version 17 and validates the required skills a developer should have. To obtain this certificate, a potential candidate needs to deal with the 1Z0-829 exam. This is a 90-minute test that consists of 50 multiple-choice questions. To know more details of this new option, it is recommended that you explore the changes on the official webpage.
If you are interested in these two paths, you can go for one of them and greatly boost your IT career to become a valuable employee in 2022. You will have more chances to get a job if you hold one of these certificates.
Conclusion
Improvement is what moves evolution. Thus, each certification vendor tries to enhance its program with new paths, updated exams, and revised certificates. Oracle also wants to help the interested IT professionals be relevant for the industry, which is why all these changes are happening.
To be able to keep up with these changes, you can subscribe to the newsletter and get all the news that will be helpful for you. All the training and certification news on all the Oracle solutions and products will be sent to you to help you keep up with the pace. You can also follow Oracle on different social media to find out about any updates and discuss the matter with other candidates. There is also the Oracle University Blog that you can explore to know some details of the program. All in all, there are many opportunities that you can use to learn what you need. So, use the options you prefer and stay updated.