Refer to the exhibits.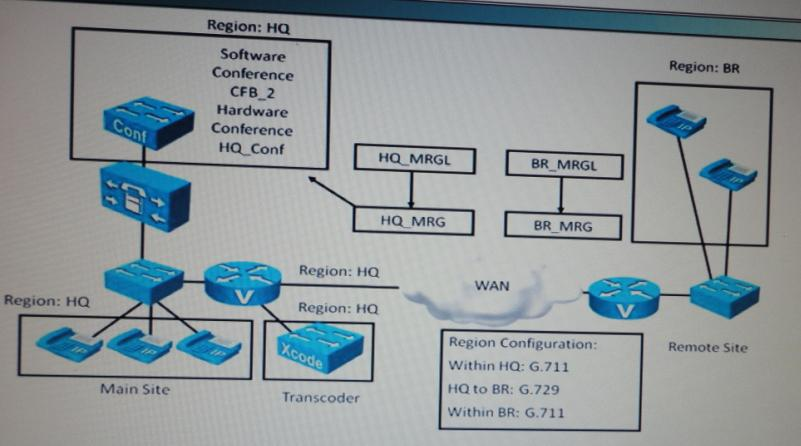 The HG_MRG that is shown in the exhibit is assigned to an MRGL, which is configured at
the HQ phones.
A call exists between two HQ phones that use G.711 codec. When one of the HQ users
attempts to conference a BR phone across the WAN, the conference fails. The SDI trace
shows an error "No transcoder device configured."
Which statement indicates the correct resolution or reason for the issue?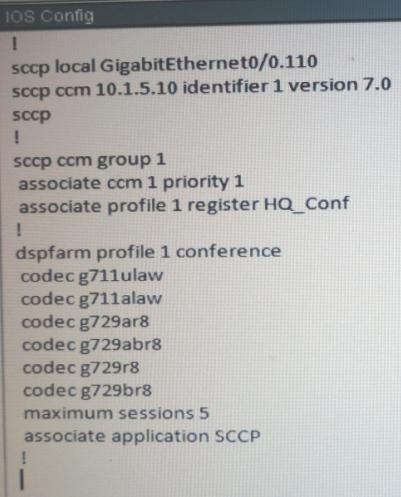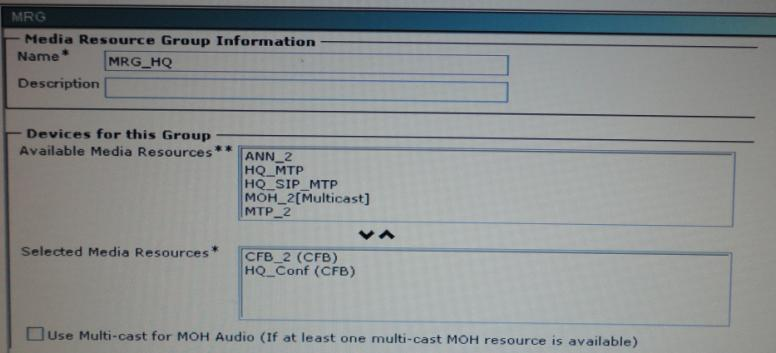 D:\job\TestKing\Cisco\642-427\HYPERLINK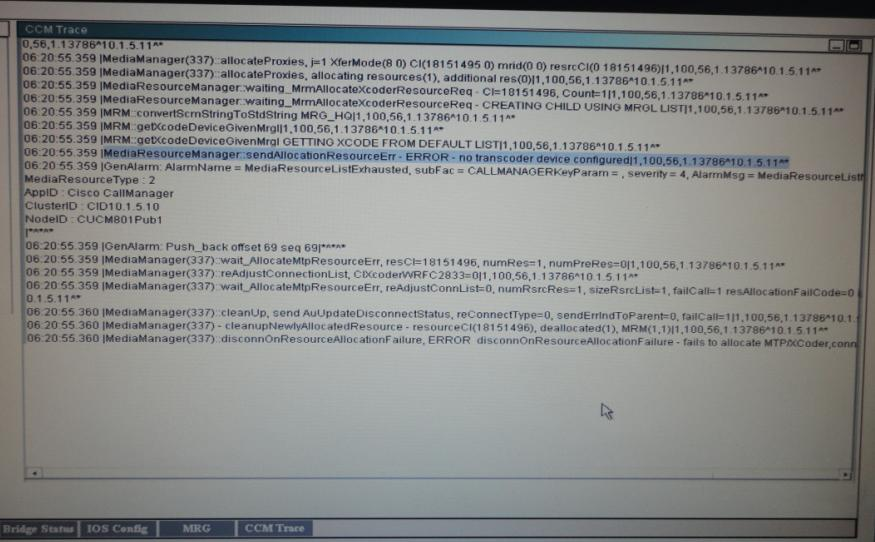 Answer : E
Explanation: Explanation: In the group MRG_HQ are two conference system in the following sequence is entered:1. Software = CFB_22. Hardware = HQ_ConfIt is as always the first group CFB_2 used. But as they only support G711 calls the call will fail. Only the conference originator need access to the transcoderSee TVOICE V 2 6-71