Pass ISTQB CTFL-2018 Exam in First Attempt Easily
Latest ISTQB CTFL-2018 Practice Test Questions, Exam Dumps
Accurate & Verified Answers As Experienced in the Actual Test!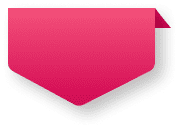 Verified by experts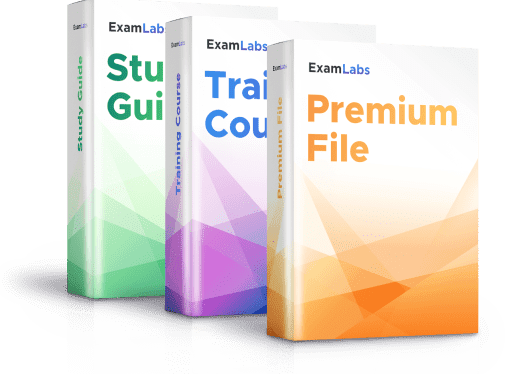 Exam Code: CTFL-2018
Exam Name: ISTQB Certified Tester Foundation Level 2018
Certification Provider:
ISTQB
Bundle includes 3 products: Premium File, Training Course, Study Guide
Download Now

4 downloads in the last 7 days
Check our Last Week Results!

Customers Passed the ISTQB CTFL-2018 exam

Average score during Real Exams at the Testing Centre

Of overall questions asked were word-to-word from this dump
CTFL-2018 Premium Bundle
Premium File 53 Questions & Answers
Last Update: May 31, 2023
Training Course 75 Lectures
Study Guide 241 Pages
Premium Bundle
Free VCE Files
Exam Info
FAQs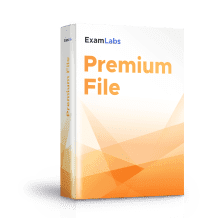 CTFL-2018 Premium File
53 Questions & Answers
Last Update: May 31, 2023
Includes questions types found on actual exam such as drag and drop, simulation, type in, and fill in the blank.
Download Demo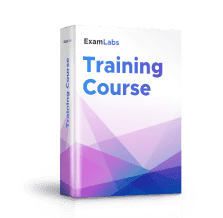 CTFL-2018 Training Course
Duration: 8h 12m
Based on Real Life Scenarios which you will encounter in exam and learn by working with real equipment.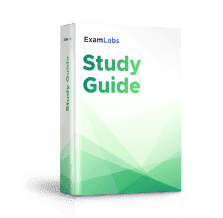 CTFL-2018 Study Guide
241 Pages
The PDF Guide was developed by IT experts who passed exam in the past. Covers in-depth knowledge required for Exam preparation.
Get Unlimited Access to All Premium Files
Details
Download Free ISTQB CTFL-2018 Exam Dumps, Practice Test
| File Name | Size | Downloads | |
| --- | --- | --- | --- |
| istqb.selftesttraining.ctfl-2018.v2021-08-14.by.robyn.22q.vce | 242.4 KB | 835 | Download |
| istqb.testking.ctfl-2018.v2021-04-11.by.teddy.22q.vce | 242.4 KB | 840 | Download |
| istqb.test4prep.ctfl-2018.v2020-09-09.by.lincoln.21q.vce | 305 KB | 1148 | Download |
| istqb.passcertification.ctfl-2018.v2020-01-09.by.connor.24q.vce | 152.6 KB | 1457 | Download |
Free VCE files for ISTQB CTFL-2018 certification practice test questions and answers, exam dumps are uploaded by real users who have taken the exam recently. Download the latest CTFL-2018 ISTQB Certified Tester Foundation Level 2018 certification exam practice test questions and answers and sign up for free on Exam-Labs.
Comments
ISTQB CTFL-2018 Practice Test Questions, ISTQB CTFL-2018 Exam dumps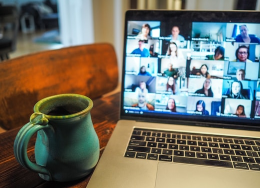 Introduction
1. About ISTQB [CC]
ISTQB stands for "International Software Testing Qualifications Board." Its mission is to promote the value of software testing as a profession to individuals and organisations and enhance the efficiency work of software testers by Certified knowledge. ISTQB is a nonprofit association that was founded in 2002 and now is TKB is the world's leading organisation for software testing certification, present in more than 100 countries worldwide. Testers get certified based on good practise and the body of knowledge that they keep, define, and maintain. It offers a career path and a way to support the knowledge of test engineers and test managers through our professional network. Career professionals can acquire competent knowledge starting from a basic understanding of software testing to in-depth specialised certifications. Why should I get certified? You may ask As of December 2014, ISCB had issued more than 380,000 certifications worldwide. with a growth rate of more than 13,000 certifications per quarter. ISTB is the third largest provider of technology independent certifications in the IT industry in terms of the number of people certified. So jump in and join the majority of certified testers worldwide. You will be recognised internationally for your acquired competencies and skills. You will have greater appeal in the labour market. It will also provide you with whole-career path support from foundation to expert level. Moreover, you will be authorised to use the Certified Tester logo on your business card. If you are a test manager in your company, you should encourage your testers to get certified because ISP certification can provide a competitive advantage for your company by ensuring a higher level of liability for the application being developed due to efficient and cost-effective testing practices. Drive forms ISTB competencies, and consulting companies with certified staff can offer higher-level services to customers, increasing revenues and brand value. In the latest Eco Star, one of the major testing conferences worldwide, 85% of the attendees had an ISTB Foundation certificate, and 26% had also earned an ISTB Advanced Certification.
2. About the ISTQB Foundation Level Curriculum [CC]
ISTQB has defined three levels of foundation, which are the target of this course, which are test manager, test analyst, and technical test analyst expert, improving the testing processes, test management, test automation, engineering, security testing, and so on. There's a new extension for the Foundation level called Agile Tester for those who are testing software in an Agile environment. Agile testing is not in the scope of this course. It's a separate curriculum and a separate exam, and you don't need to know it to enter the Ice Cream Foundation Level Exam, saying that the ISTQB Foundation Level Certification is a prerequisite for the ISTQB Agile Test Exam and the ISTQB Advanced Certificate Exam. Syllabi are written by testing experts and continuously reviewed, maintained, and improved. The Foundation Level Service is aimed at people with varying levels of experience in testing, including those with no experience at all. It has been updated in 2010. This course will always be based on the latest bestsellers. Sell Pies are publicly available for download at this link. The It Foundation Curriculum consists of six chapters or sections. Section One: Fundamentals of Testing, which gives you an overview of the testing activity Section Two testing throughout the software Lifecycle, which talks about testing under different software development model and also talks about different testing levels and types. Section Three static Techniques, which talks about testing techniques that doesn't require running the software they exist. Section Four: Test Design Techniques This is the meat of the Foundation Level, where you will learn many techniques that will help you design your testing. Section Five: Test Management How to Manage Your testing efforts Even though we are talking about the foundation level, it's normal that you could be the only tester in your project or even your company, and then you will surely need to know how to manage your testing efforts. Last section: Six tools are bought for testing. We will talk about different kinds of software tools that are used for testing. Topics of the ISTQB Foundation Level are classified according to its knowledge levels, and there are four of them k one remember where you need to recognise a term of a concept. K-2: Understand where you will need to be able to explain a concept. K-3: Apply where you will need to select the correct application of a concept or technique For a better understanding, consider where you can distinguish between facts and interface basis. This doesn't mean that K-1 level is very easy or K-4 level is very difficult. The K level identifies the level of understanding being tested, not the difficulty of the topic.
3. About the ISTQB Foundation Level Exam [CC]
The ISTQB-level exam is 1 hour long. The exam comprises 40 multiple-choice questions. All of the questions are of the same value. For every question, there is only one answer that's correct. You don't get any negative marks if you answer any question incorrectly. So make sure you answer all the questions. You need 26 correct answers to pass the exam. The exam can be computer-based or paper-based depending on the exam provider in your country, and the breakdown of the questions could be as fundamental as testing seven questions. Testing throughout the software lifecycle has six questions. Static techniques: three questions Test design techniques in twelve questions. test management eight questions. Tools are bought for testing four questions; those numbers are approximate, and the exact breakdown is not mandatory. However, the exam will be as close to this proportion as possible. The breakdown of questions by knowledge level is that 50% of the questions will be of level K 1, which is about 20 questions. 30% of the questions will be K-2 level. So it's about twelve questions. K three and K four levels will hold 20% of the questions, which is eight questions. So it's not that bad at all. So it's not that bad after all. I'm sure you can do it. Good luck and enjoy the course.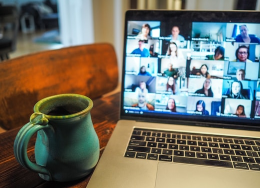 2018: Fundamentals of Testing
1. What is Testing?
Software applications are everywhere, and they've become a crucial part of our lives. Every one of us has used software in one way or another. You can see software in the form of many apps on your phone, medical machinery in hospitals, hospitals in your car or airplanes, business applications like banking and the stock market, and even in entertainment, where all your favourite movies were made using some sort of software. Throughout the history of computing, it's been quite common for software and systems to be delivered into operation. And due to the presence of defects or bugs, as most of us know, many software applications subsequently cause failures or otherwise do not meet the stakeholder's needs. Software that doesn't work or even has minor issues might cause huge problems and frustrations. A small miscalculation in a business application might cause a loss of money. A Lanc software operation or slow report might waste time and cause frustration. If you are waiting in line for your turn at a cashier, your business reputation will be in jeopardy if your software is not up to standards and could even cause injury or death. There are many examples of minor software issues that causes a huge problem. I will show you one of the very famous bugs in history. That was the first launch of the European Space Agency Area 5 rocket in June 1996. After 37 and a half seconds, the attempt failed. causes the loss of millions of dollars. After investigation, the problem came down to a single step in the software that causes the software to crash, the hardware to crash, and then the whole rocket to crash. You might say that 1996 is a long time ago. Well, we have all heard of Boeing plane crashes. There was an Ethu plane crash recently. In 2019, Boeing will roll out a software upgrade for its grounded 737 MAX aircraft in the coming weeks following the ECU Airlines crash that killed 157 people. The US plane maker expects the US Federal Aviation Administration to approve design changes to the software no later than April 2019. The software that Boeing intends to implement includes updates to the Manova Characteristics Implementation System. So taking care of creating stable, functional software should always be our goal. And from my experience, no issue in software is a small issue. I have seen software projects fail because of a single taboo in one of the screens of the software. When the customer saw that taboo after delivering the software, he cancelled his future work with that company. He said, if they didn't catch an obvious problem like this one, how would they discover hidden problems in the software? This is why testing should start as early as possible. It's.
2. Objectives Of Testing
Testing is to assess the quality of the software and reduce the risk of software failure in operation. But sometimes different viewpoints in testing take different objectives into account for any given project. The objectives of testing may include causing as many failures as possible so that defects in the software are identified and can be fixed while delivering the software for acceptance. The main objective would be to confirm that the system works as expected and gain confidence that it has met the requirements. In some cases, the main objective of testing may be to assess the quality of the software with no intention of finding or fixing defects, just to give information to stakeholders so they can make a decision about this information. Some other testing activities are there to prevent bugs from being introduced into the software. So knowing what kinds of bugs can be introduced into our software would help us fight those bugs and prevent them from appearing again in future releases of the software. Testing can also be used to evaluate worker products such as requirements, user stories, design, and code to verify whether all specified requirements have been fulfilled and implemented. But just to let you know, implementing the specified requirements as they are is not enough. Yes, you heard me right. You can develop the software exactly as the requirements specify, but the customer still doesn't accept it, maybe because the software as it is doesn't solve his problem yet. That's why testing also involves validation, which is checking whether the system will meet user and other stakeholder needs in operational environments or not. Another novel testing objective, which I think is the father of all testing objectives, would be to reduce the level of risk of insufficient software quality. In other words, making sure that undetected defects will not be harmful during operation A last possible testing objective would be to comply with contractual, legal, or regularity requirements or standards. For example, you might test your software to make sure it complies with the standard number or logo on your software box. So here you are testing to make sure the software follows some specific rules provided by an organisation elsewhere. Testing objectives that you could see in any software project sometimes vary depending upon the context of the component of the system being tested, where we are in the software development lifecycle, and which software development lifecycle model we are using. So different objectives can be applied during the course of developing the software project, depending on the context of testing. These differences may include, for example, that during component testing, one objective may be to find as many failures as possible so that the underlying effects are identified and fixed early. Another objective may be to increase the coverage of the component tests. We will talk more about coverage in a future video. But for now, increasing code coverage means making sure we have covered as many lines of code and logic as possible by running our tests. Also, during acceptance testing, one objective may be to confirm that the system works as expected and satisfies requirements. Another objective of this testing may be to give information to stakeholders about the risks of releasing the software at a given time. In practice, it's essential to understand the real objective of testing activities. Testing software for the purpose of finding defects might be different than testing the same software to gain confidence about the level of quality. Any activity that will help you achieve the testing objective is considered a testing activity.
3. Why is Testing Necessary?
So I guess it's clear by now: why is testing necessary? Heavy testing of components and systems and their associated documentation can help reduce the risk of failures occurring during operation. You heard the term "risk" before in a previous video, and you will hear it a lot more during this course. And if you plan to join any other ISTQB courses, you will be hearing it even more. In a nutshell, testers work to reduce the risk of failures occurring during operation. When defects are detected and subsequently affected, this contributes to the quality of the components or systems. In addition, as we have said before, there are many other objectives to test. Those objectives are, of course, other reasons why testing is necessary. For example, software testing may also be required to meet contractual or legal requirements or industry-specific standards. Testing Contributions to Success so how can testers reduce the risk of failures occurring during operation? Testers should use various techniques to avoid this major software problem. One of the techniques is to find and fix as many defects as possible before the software release. This technique involves the execution of the component or system being tested with some test data. Such testing is called dynamic testing. But this form of testing requires that the software code be implemented and running correctly. This is not as early as possible. Dynamic testing means that the bugs are actually there, and we are trying to find them. A better strategy would be to prevent the bugs from appearing in the software in the first place. Such testing is called static testing. Static testing doesn't involve the execution of the component or system being tested. It happens earlier than that, so there's no code to execute or to run. That's why it's called static. Static testing involves techniques such as reviews of documents, for example, requirements, user stories, design documents, and the source code, which can be effective in preventing defects from being introduced into the code by removing ambiguities and errors from specification documents. Static testing is covered in detail in another section. Both dynamic testing and static testing can be used as means of achieving similar objectives and will provide information that can be used to improve both the system being tested and the development and testing processes. A common question I got asked here is, "Who performs static and dynamic testing?" Pay attention to my answer. Both static and dynamic testing can be done by anyone in the software lifecycle, including developers, customers, and all testers. This syllabus is not talking about the job of software tester. We are talking about the general role of testing, which can be done by anyone. So keep that in mind when you are answering any question. It's not only about you. If I want to talk about testing as a job, I will say system testing instead of just testing. The discipline of software testing involves both static and dynamic testing. So remember, when we mentioned testing in general, then we meant both static and dynamic testing. So there are various ways testing contributes to the success of the software. Examples of the various techniques used by the tester to develop better-quality software include having testers involved in requirement reviews or user story refinements to detect defects in these types of products. The identification and removal of requirement defects reduces the risk of incorrect or untestable functionality being developed. Having testers work closely with system designers while the system is being designed can increase each party's understanding of the design and how to test it. This increased understanding can reduce the risk of significant design defects and enable tests to be identified at an early stage. Having testers work closely with the developers while the code is under development can increase each party's understanding of the code and how to test it. This increased understanding can reduce the risk of defects within the code and the test. And finally, having testers verify and validate the software failure prior to release can detect failures that might otherwise have been missed and support removing the defects that caused the failures, which is another name for debugging. This is what we have called dynamic testing before. This increases the likelihood that the software will meet stakeholder needs and satisfy requirements. Let me talk a little bit about dynamic testing here. The challenge is to ensure that the testing we do is effective. Testing is good if it finds a defect. There is one test present that finds no defects and has consumed resources but added almost no value. I said almost because it may have increased the confidence in the software. But a test that finds that effect has created an opportunity to improve the quality of the software. How do we design tests that find effects? We should first increase the effectiveness of the test by using proven document test design techniques, as we will describe in a little section of this course. Second, we should increase the efficiency of those tests, meaning we can find the effects with the least effort, time, cost, and resources. Using those various test techniques can reduce the frequency of such problematic deliveries when those techniques are applied with the appropriate level of test accelerators, at the appropriate test levels, and at the appropriate points in the software development lifecycle. In addition to these examples, the achievement of defined test objectives contributes to the overall success of software development and maintenance.
4. Quality Assurance and Testing
While people often use the phrase "quality assurance" or just "QA to refer to testing, quality assurance and testing are not the same, but they are related. When you hear quality assurance, always remember the process. Quality assurance is typically focused on adherence to proper processes in order to provide confidence that appropriate levels of quality will be achieved. Let me give you an easy example to remember. If I asked you to make pizza and you didn't know how to make pizza, then the probability that you would make something eatable is very slim, even if you had the best ingredients. But if I give you a pizza recipe that has been proven before to be a good one, then the probability of making a good pizza will be much higher. The software product is our pizza, and the recipe is the process. Whoever wrote the recipe had to go through multiple trials to come up with such a good one. Every now and then, the author of the recipe might add something here and there until the pizza Customers agree that this is a good pizza. In software, those improvements are called process improvements. The better the process, the better the software. A high-quality bizarre means that everything about the pizza is good, including the dough and sauce, which we refer to as software work products. When processes are carried out properly, the work products or outboards created by those processes are generally of higher quality, which contributes to defect prevention. In addition, the use of root cause analysis to detect and remove the causes of defects, along with the proper application of the findings of retrospective meetings to improve bosses, is important for effective quality assurance. Quality control, on the other hand, involves various activities, including test activities that support the achievement of appropriate levels of quality. Test activities are part of the overall software development or maintenance process, since quality assurance is concerned with the proper execution of the entire process. Therefore, quality assurance supports proper testing, so testing contributes to the achievement of quality in a variety of ways. On the same note, a broader concept, quality management, ties quality assurance and quality control together. Quality management includes both quality assurance and quality control, among other activities. Quality management includes all activities that direct and control an organisation with regard to quality.
5. Errors, Defects, and Failures
Let's now look at some important definitions. A human being can make an error or mistake. This person could be the system analyst, designer, coder of the system, or even the customer or user. Some of those errors will add a defect or bug to the programme code or to a document. I mentioned some of those errors because not all mistakes will produce a bug. An analyst error would introduce a bug into the software, but a user error would not. If a defect in code is executed, the system may fail to do what it should do or do something it shouldn't, causing a failure. Again, notice that I said may fail because not all defects would fail the software. Actually, some bugs would only cause the software to fail under very specific circumstances. If those circumstances will never happen, then that effect will not cause a failure. There's a saying that error is human." Finding the error requires a tester. I will give you an example to make it clear. Someone has a fever; that's a failure, a symptom. You see, he goes to the doctor, and the doctor decides something is wrong with the stomach. That's the defect. Something wrong with the stomach. The reason for the stomach ache is that the patient ate too much the night before. It was the error or the mistake that the patient made that caused the defect. In addition, as a tester, there's something I want you to know. Software is created by humans, and humans make mistakes. It doesn't have to be because we are lazy or ignorant. People make mistakes because they are imperfect. And there are also many pressures that cause mistakes. More likely, if a document containing an error is used to build a component or piece of software, then the component will be faulty and will probably exhibit incorrect behavior. The error in the document could be the system's mistake because he didn't understand the customer, or it could be the customer's mistake in the first place because the customer couldn't explain exactly what he wants. Errors may occur for many reasons, such as time pressure, human fallibility, inexpensive or insufficiently skilled project participants, miscommunications between project participants, including miscommunications about requirements and design, complexity of the code design architecture, the underlying problem to be solved, and the technologies used. Also misunderstandings about into our system and into our system interfaces, especially when such into our systems and intercept interactions are larger number and lost new unfamiliar technologies. Those factors will add pressure on the system designers and increase the likelihood of errors in the specifications, designs, and software. Code errors can also arise due to non-compliance with required standards. For example, compiler standards, safety-critical or safety-related tasks such as railroad switching, air traffic control, and so on We have talked about errors. Let's talk a little bit about defects. If a financial system has a miscalculation in one of its features, we call that a functional defect, which is of course unacceptable. Some systems might not have obvious functionality problems but still be unusable. Consider a system that is slow or a system that cannot accept more than 1000 users at a specific time. This is still unacceptable. We call that kind of problem nonfunctional defects. One testing rule is to ensure that key functional and nonfunctional requirements are examined before the system is released for operation and use, and that any side effects are reported to the development team for correction. We use testing to help us measure the quality of the software in terms of the number of defects found, the number of tests run, and the percentage of the system covered by the tests saying that. Do you think testing increases the quality of the software? The answer is no. Testing cannot directly remove defects, but adjusting it reboots it. Hence, testing cannot directly enhance quality. Testing can give confidence in the quality of the software if it finds few or no defects. A properly designed test that passes reduces the overall level of risk in the system. By reporting defects, it makes the removal possible, and the quality of the software system increases only when those defects are fixed. Okay, we have talked about errors and effects. It's time to talk about failures. Now I want you to think about the following In addition to failures caused by defects in the code, failures can also be caused by environmental conditions. For example, radiation, electromagnetic fields, and pollution can cause defects in firmware or influence the execution of the software by changing hardware conditions. Do you know what this means? It means that not all unexpected test results are actual failures due to a bug in the software. What we want to say here is that there could be something not working correctly, but it's not due to a bug in the software. This could be a surprise to some when the software is actually working fine but we imagine something is wrong and we bought a defect. Here we have a false-positive result. False means something is wrong, and positive means we found something but it was wrong. False positives are reported as defects but aren't actually defects. It's a bad bug report. As we have said, false positives may occur due to errors in the way tests were executed, defects in the test data, the test environment, or other tests, or for other reasons. On the other hand, when the software has defects but we couldn't find them even after testing, then we say we have a "false negative result False means something is wrong, and negative means we didn't find it. False negatives are tests that do not detect defects that they should have detected. So which do you think is more dangerous? False negatives or false positives? If you think about it, false negatives are more dangerous than false positives because it can lead to a severe problem after the software is released.
6. Defects, Root Causes, Effects and Debugging
Have you stated that failures are caused by defects, and effects are caused by human errors or mistakes? So knowing why people make mistakes and avoiding them would be the first line of defense. That's why we are always trying to find the root causes of defects. The root causes of defects are the first actions or conditions that contributed to creating the defects. So we analyse the defects to identify their root causes so that we can reduce the occurrence of similar defects in the future by focusing on the most significant root causes. Root cause analysis can lead to process improvements that prevent a significant number of future defects from being introduced. For example, suppose incorrect interest payments due to a single line of incorrect code result in customer complaints. The defective code was written for a requirement that was ambiguous due to the analyst's misunderstanding of how to calculate interest. If a large percentage of defects exist in interest calculations and these defects have their root cause in similar misunderstandings, analysts could be trained on the topic of interest calculations to reduce such defects in the future. In this example, customer complaints are effects, and the incorrect interest payments are failures. The incorrect calculation in the code is a defect, and it resulted from the original defect. The ambiguity in the requirement was the root cause of the original defect; a lack of knowledge on the part of the analyst resulted in the analyst making a mistake while writing the requirement. The process of root cause analysis is discussed in the ITM or Expert Level Test Management syllabus, and it could be the ISTQB expert level improving the test process syllabus, but testing and debugging are different. Executing tests can show failures that are caused by defects in the software. Debugging is the development activity that finds, analyzes, and fixes such defects. Subsequent retesting or confirmation testing checks whether the fixes resolve the defects. In some cases, testers are responsible for the initial test and the final confirmation test, while developers do the debugging and associated component testing. However, in agile development and in some other life cycles, testers may be involved in debugging and component testing. ISO Standard Isoecitable No. 29:1991 has further information about software testing concepts. This is our first number (or standard number) to remember. Before I go, I want you to think: What do system testers find? Errors, defects, or failures? System testers find failures. Then they write a report about the failure to the developer in a way that will help the developer duplicate the failure. The developer will then use his debugging techniques to find the defect that caused their failure and try to fix it.
ISTQB CTFL-2018 Exam Dumps, ISTQB CTFL-2018 Practice Test Questions and Answers
Do you have questions about our CTFL-2018 ISTQB Certified Tester Foundation Level 2018 practice test questions and answers or any of our products? If you are not clear about our ISTQB CTFL-2018 exam practice test questions, you can read the FAQ below.
Download Now

4 downloads in the last 7 days
Purchase ISTQB CTFL-2018 Exam Training Products Individually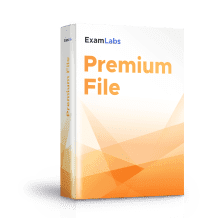 Premium File
53 Questions & Answers
Last Update: May 31, 2023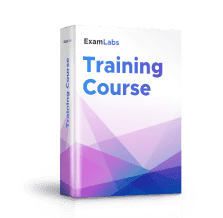 75 Lectures
Duration: 8h 12m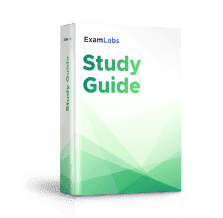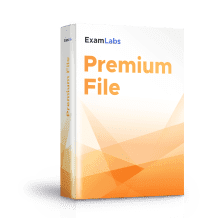 Premium File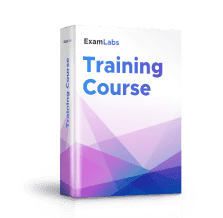 Training Course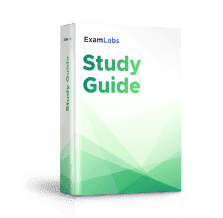 Study Guide