Top 5 Linux Certifications: You Still Have Time to Earn Your Credential This Year!
The IT professionals from around the world know about the power of Linux. If you want to build a career in Linux, you need to understand the importance of its certifications. 2019 is nearing its end, but you still have time to go for a Linux credential. These certificates are prestigious, in-demand, and definitely worth your attention.
There are a lot of Linux certifications that you can find however some of them are clearly better than others. But which one to choose, you may ask? In this blog article, you will find the top 5 Linux credentials that you can pursue in 2019. So, let's kick off the list with number 1.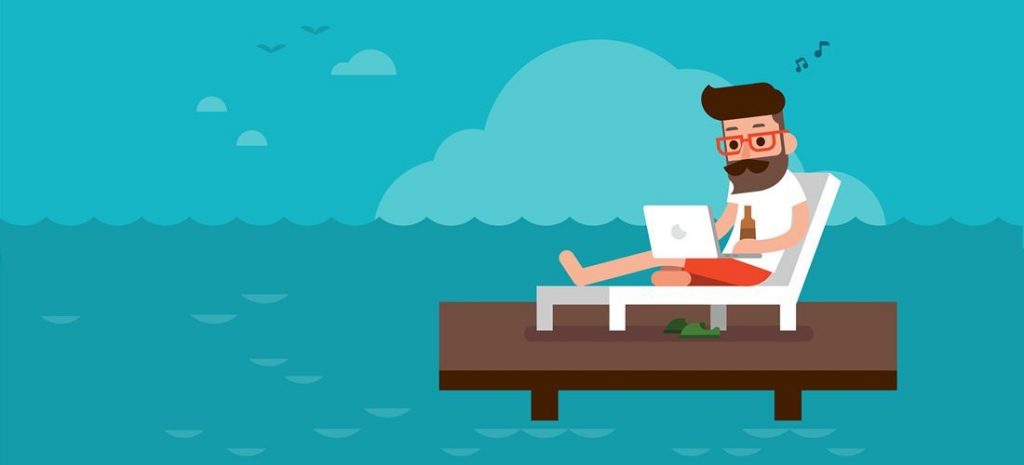 1. LPI Certifications
The first Linux certification we will talk about in this list is more than just a certificate, in fact, it is a group of them. The LPI credentials were first introduced in 1999 by Linus Torvalds, and now they take pride of place in the IT industry. The certification program is divided into 3 different levels.
The first level is called Linux Administrator. It is a junior-level certification that has no prerequisites. The candidate only needs to pass 2 exams that cover all the basic Linux skills such as installing and configuring. The second level is Linux Engineer. To get this credential, you will need to go through the previous certification level. This is a more advanced level, and mastering it can be a little more difficult. However, if you prepare for the exam properly, then you will certainly be able to pass it. The third certification level is Linux Enterprise Professional certification. There are three tests that are part of it, and they are as follows:
304: Virtualization and High Availability (it includes high availability and virtualization of cluster storage);
303: Security (it covers application security, networks, and operations);
300: Mixed Environment (it comes with OpenLDAP, work with Windows & Linux client, and Samba).
2. Oracle Linux OCA & OCP
Oracle is one of the biggest names when it comes to the certification vendors. The company offers a ton of credentials pertaining to a number of subjects, one of which is Linux. This particular Oracle certificate is all about learning skills related to Oracle technologies and products that use Linux. To get it, you will need to pass a few exams, namely 1Z0-100 and 1Z0-105. You will also be required to do a few performance-based assignments.
3. GIAC Certified UNIX Security Administrator
If you are someone who wants to work as a UNIX & Linux systems auditor, then you will need the GIAC Certified UNIX Security Administrator certification. The main purpose of this credential is to train the individuals to install, monitor, and configure UNIX & Linux systems. If you are thinking about earning this certificate, you will need to take an exam first. Before you take the test, there are some important details that you need to know. One of the first things that you need to know about this exam is that it contains around 75 questions, all of which need to be answered within 2 hours. If you want to pass it successfully, you need to make sure that you get at least 68%.
If you earn this certification, you will find a lot of benefits. Many companies need the individuals who can monitor and maintain Linux systems, and if you are someone who can do this task, they will certainly want to hire you.
4. Red Hat Certified Engineer
When you are talking about the best Linux certifications, then one name that you cannot miss is Red Hat Certified Engineer (RHCE) credential. This is certainly one of the most powerful Linux certificates, and if you get it, then you will definitely stand out from the crowd. If you hold this certification, there are a ton of roles in the Linux world that you will be perfect for. You can also apply for job roles, such as a senior UNIX administrator, an IT analyst, or a senior Linux administrator. You will even become eligible for other Red Hat credentials
If you are thinking about obtaining Red Hat Certified Engineer, you will first need to get the RHCSA certification. To get it, you will need to pass the relevant exam that spans three and a half hours and is completely performance-based.
5. CompTIA Linux+
One of the best Linux certifications that you can find in 2019 is CompTIA Linux+. It tests the necessary managerial and usage tasks that most Linux distributors use. If you want to get this certificate, you will need to pass the XK0-004 exam first. Earning the CompTIA Linux+ credential will bring a lot of advantages for you. First, it will give you a lot of recognition, which will allow you to get better jobs. If you want to pass the aforementioned test, you need to know some key details about it. The exam topics are as follows:
System & hardware configuration;
Operation and maintenance of systems;
Security;
Linux diagnostics & troubleshooting;
Automation & scripting.
Conclusion
These were some of the most popular Linux certifications that you can choose this year. If you are looking for a better position in the Linux field, then you need to make sure that you have a credential under your belt. The employers from around the world tend to prefer the certified individuals over the non-certified ones because they know that the first category of candidates will have a better knowledge of the subject matter. If you are looking for a Linux certification, then you should think about choosing one from the list above. These are the best 5 certificates that you can find right now and you will not be disappointed with your choice. Believe us. So, don't miss such a good opportunity to become a Linux-certified specialist. You will not regret it.