Pass CompTIA ITF+ FC0-U61 Exam in First Attempt Easily
Latest CompTIA ITF+ FC0-U61 Practice Test Questions, ITF+ Exam Dumps
Accurate & Verified Answers As Experienced in the Actual Test!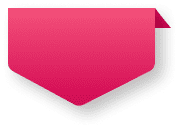 Verified by experts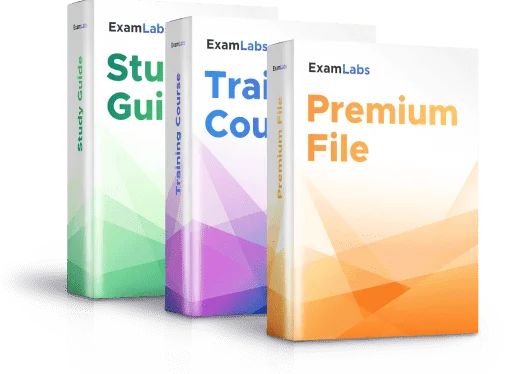 Exam Code: FC0-U61
Exam Name: CompTIA IT Fundamentals
Bundle includes 3 products: Premium File, Training Course, Study Guide
Download Now

55 downloads in the last 7 days
Check our Last Week Results!

Customers Passed the CompTIA FC0-U61 exam

Average score during Real Exams at the Testing Centre

Of overall questions asked were word-to-word from this dump
FC0-U61 Premium Bundle
Premium File 405 Questions & Answers
Last Update: Nov 28, 2023
Training Course 63 Lectures
Study Guide 1006 Pages
Premium Bundle
Free VCE Files
Exam Info
FAQs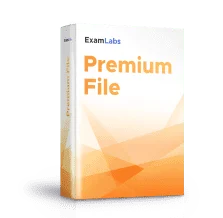 FC0-U61 Premium File
405 Questions & Answers
Last Update: Nov 28, 2023
Includes questions types found on actual exam such as drag and drop, simulation, type in, and fill in the blank.
Download Demo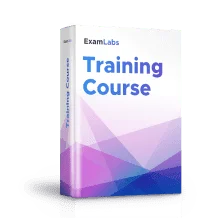 FC0-U61 Training Course
Duration: 4h 52m
Based on Real Life Scenarios which you will encounter in exam and learn by working with real equipment.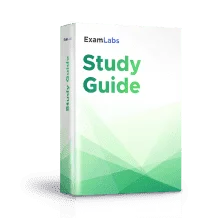 FC0-U61 Study Guide
1006 Pages
The PDF Guide was developed by IT experts who passed exam in the past. Covers in-depth knowledge required for Exam preparation.
Download Demo
Get Unlimited Access to All Premium Files
Details
Download Free CompTIA ITF+ FC0-U61 Exam Dumps, ITF+ Practice Test
| File Name | Size | Downloads | |
| --- | --- | --- | --- |
| comptia.passit4sure.fc0-u61.v2022-05-06.by.nathan.124q.vce | 117.8 KB | 700 | Download |
| comptia.test-king.fc0-u61.v2021-12-02.by.connor.96q.vce | 90.7 KB | 799 | Download |
| comptia.pass4sureexam.fc0-u61.v2021-08-31.by.isabella.127q.vce | 127.6 KB | 897 | Download |
| comptia.pass4sureexam.fc0-u61.v2021-08-05.by.hunter.80q.vce | 87.4 KB | 883 | Download |
| comptia.passguide.fc0-u61.v2021-04-09.by.ruby.80q.vce | 87.4 KB | 1072 | Download |
| comptia.certkey.fc0-u61.v2021-02-23.by.summer.87q.vce | 90.5 KB | 1095 | Download |
| comptia.testkings.fc0-u61.v2020-11-24.by.ryan.vce | 43.9 KB | 1237 | Download |
| comptia.pass4sure.fc0-u61.v2019-10-08.by.bakari.40q.vce | 39.4 KB | 2717 | Download |
Free VCE files for CompTIA ITF+ FC0-U61 certification practice test questions and answers, exam dumps are uploaded by real users who have taken the exam recently. Download the latest FC0-U61 CompTIA IT Fundamentals certification exam practice test questions and answers and sign up for free on Exam-Labs.
Comments
CompTIA ITF+ FC0-U61 Practice Test Questions, CompTIA ITF+ FC0-U61 Exam dumps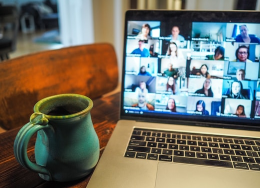 How People Use Computers
1. The Case for Computer Literacy
You've made calls or sent texts on a smartphone; for example, you've typed a document on a Windows or a Mac OS desktop for school or work. You've watched a movie on YouTube or Netflix on some device or another. That's a bunch of distinctly different devices, right? And they're literally all around us in today's world. So here's the deal, or two deals, really. First, because computers are all around us and used for everything from school to work to transportation to leisure to science to sport, you need to know how they work. That's called computer literacy. Second, once you understand how one system works, all computing devices work similarly. In fact, you can know deep down inside how another system should work and be able to figure it out. Here's an example. I regularly write letters and scripts and stuff on my Windows laptop. I also send email messages and surf the Web. A friend handed a Chromebook, a Google-based portable computer, to me the other day to try out. I knew that with some digging, I would be able to write letters and scripts and do email and surf the Web. That's the power of computer literacy. Once you understand how things work and should work, the world opens up for you. You'll be able to use any device that comes your way and be better off for it. The IT Fundamentals video series takes you through every aspect of computers. From a user's standpoint, you'll learn about different devices and form factors and how best to employ them to do stuff. The videos touch on the applications used for specific purposes, exploring productivity software such as Microsoft Word and creative software like Adobe Photoshop. We'll examine many aspects of the interconnectedness of modern computing, from the awesome power of surfing the Web from a local cafe to the threats posed by network-based malware. The video series will, in short, give you the full tour, filling in any gaps you might have had in computer literacy. Bye.
2. Features Common to Every Computing Device
All computing devices. Once you understand not just here, but here, that every computing device crunches numbers like a calculator on steroids, you'll grasp the fundamental truth that the computing process is the same for every device. We break down the computing process into four stages: input, processing, output, and storage. Let's use a device you may know well to show examples. Input means you tell the computer to do something in some way. How do you tell a smartphone to do something for you? How about taking a selfie? So touch, right? You poke an app icon to make a specific programme load that enables you to accomplish a specific task. Hey, Siri, voice works with smartphones. Too sweet. It's just more input. telling the computer to do something for you. With processing, the computer figures out what your input means and then determines how to respond to your request. I pressed the Camera app on the home screen, and the iPhone responded by opening the app. seems totally logical. So what next? I pressed the reverse button to flip the camera inputs and pressed the button to take a picture. The iPhone figured out my request and took the picture. How does the computer respond? back to me to show that the processing request has been accomplished. That's the output part. In the case of the smartphone, the image on the screen changed according to the input and processing. We saw the camera appear, then there are facing camera, then finally my selfie. Now, because I didn't use Snapchat, the iPhone saved my selfie for later access. That's the fourth part of the computing process, storage. The computing process therefore consists of four steps, all pretty interrelated: input, processing, output, and storage. You'll see the same four steps repeated again and again as we tour all sorts of computing devices in this video series. And this is important because if something goes wrong, you'll have some idea of what should have happened and what stage of the process to troubleshoot. This is all good stuff. You.
3. Common General-Purpose Computing Devices
And equally important, you can modify them to accomplish new tasks. These are the standard devices most people think of when they hear the term "computer." Let's look at some examples. Here's my laptop, a computer that runs Microsoft's Windows 10 operating system system. It has standard input and output devices, processing components inside, and an efficient hard drive for storage. When I first got the laptop, it had certain capabilities. I could connect to wireless or wired networks and, using Microsoft Edge, access content on the Internet for news and shopping. In very short order, though, I accessed Microsoft's website and added an entire set of productivity apps called Microsoft Office. Suddenly, my Web surfing device became a tool for working on my next book. Here's another general-purpose computing device, a desktop computer running Apple's macOS operating system. Like my PC, the computer could, out of the box, connect to networks and the Internet. It came with the Safari Web browser for surfing the Web. And that was great. But I wanted to change its capabilities. I installed the Steam application on it and added important apps such as games, because, well, right. An Apple iPhone, a smartphone, is a general-purpose computing device that does things by default. I can send text messages; I can get on the Internet; I can make phone calls. But like all such computing devices, I can adapt it to increase its functionality. Adding several apps from the App Store enables me to track my steps, measure my exercise routines, and generally help me stay healthy and fit. So it's now both a phone and a fitness device. And I can add games, social media, shopping apps, and much more. General-purpose computing devices enable you to do stuff right off the bat. But they're also marked by their adaptability and changeability.
4. Networks of Computing Devices
To take a moment here to really turn the nerd nozzle full blast if someone comes up to you after watching this video and demands your lunch money and shoves you into a locker. I'm sorry. In the computer game Planescape Torment, there's an enemy called a cranium rat. Individually, these are just regular rats, easily squashed and of no threat. When a crowd of them gathers together, however, they start getting exponentially smarter and more powerful with each additional cranium rat, making every other rat massively more dangerous. Eventually, they become a super-powerful being called the Many as One, and they pose a huge threat to the game's hero. Computers work the same way. After the wheel and the pulley, computers are maybe the most massively useful and versatile machines humanity has ever created. They have completely changed the way we live our lives in almost every way, from how new medicines are researched to the way we purchase movie tickets. But computers would have changed very little if it weren't for networking. A computer by itself is a powerful device that can accomplish many tasks that would otherwise be difficult or impossible. But when you organise every computer in the world into a massive network of communicating devices, things get much more interesting. The network you're probably the most familiar with is also the most complicated: the Internet. I don't think there has ever been anything in human history that has been used by so many and understood by so few. To understand how the Internet works, you have to start with the most basic networks and work upwards. We're going to go into more depth starting in chapter ten, but let's get a bird's-eye view of local networks in your house. You probably have a wireless router hooked up to your cable or DSL modem, which is connected to that wireless router. You probably have several kinds of devices phones, laptops, desktop, game player. All those devices form what's called a local area network, or LAN. A LAN is just a group of computers or other network devices in the same location that can communicate with one another. LANs are the most basic type of computer network you'll find on a LAN. Devices connect together using a device called a switch. One of these is built into your wireless router, allowing you to share files between devices, play games with other networked devices, print to a networked printer, and much more. Lands are limited by being in a relatively small geographical area, but within that area, they're great. LANs are usually much faster than other types of long-distance networks, like the Internet, for example. So they're incredibly useful in business environments where one big computer called a server can store documents so that they're easily accessible by everyone in the whole office. A "WAN," or wide area network, is one step above the ground. A "wan" is two or more lands combined over a larger geographical area using a device called a router. For example, a large company might create a want ad that connects two office buildings in different cities. A router will connect to the switch in each office building so that there are two separate but connected networks that can communicate. And when you combine a bunch of LANs and WANs together, you get the Internet, which connects many such networks together so that everyone can communicate with everyone else, more or less. The Internet is made up of many huge redundant connections called the backbone, which smaller networks connect to in kind of the same way that branches connect to a tree's trunk. There's obviously a massive amount of detail involved in those connections, but that's the basic idea. Make sure you have the details. Lands are local, and usually small lands connect multiple lands. The Internet connects almost everything. And that's about as nerve-wracking as we need to get in this episode. I'm out. I'm.
5. Remotely-Accessed Computer Systems
Clever people started creating applications that you could use over the Internet. In the early days of computing, you needed to have every application locally installed on your computer. If I wanted to edit a photo on my Windows XP machine, for example, I needed to have a photo editing application installed on that computer. Today, you can still live and work locally, following in the footsteps of the ancient pioneers of personal computing. That's cool. You get security and stability as a reward. Or you can get a little loosey goosey and jump into the modern era of online applications. These are apps not installed locally but installed on remote computers. computers on the Internet that you access and use to produce stuff. The fancy term for these computers, which are technically servers, is remotely accessed computer systems. Let me show you a few examples. I'm at a cafe connected to the Internet via their WiFi on my laptop. Now, this laptop doesn't really have any applications on it. Well, except for games. But sometimes I need to do real work. So I have a subscription to Office Online. Microsoft Office 365. That gives me access via remote servers to Word, PowerPoint, and OneNote. I log into my Microsoft account, and boom. I have tools. These productivity apps are not loaded on my laptop, which leaves more storage space for games. Hello? Yet I can produce content at a high level, thanks. remotely accessed computer systems. I'm at the park, connected to the Internet via the cellular network, watching a video on YouTube. The YouTube app is on my phone. But the content that I'm watching is stored somewhere up there in the cloud on Google servers. So while I'm laughing with Stephen Colbert, my smartphone is connecting to those remote servers and streaming content seamlessly. How sweet is that? Banks remotely access computer systems. I'm in my office at a big corporation. I sit down at my desk and start my PC. My computer is a dumb terminal. It doesn't have anything but input and output devices and processing components. It doesn't have the fourth component: no storage. But it looks, feels, and smells like a real computer. So what's happening when I press Power to start the computer? The computer immediately jumps across the local network to find out all its details. The computer draws on the network servers to load an operating system and vital applications into active memory. We'll hit on this in episodes in chapter two. Trust me for now. But voila. I have a functioning computer. But everything I create on this computer isn't stored on this computer. It's stored on the remote server. And here's the true kicker if this machine dies: my computer doesn't die at all. It's all stored on a remotely accessed computer system. Get it? It's like the Matrix, only real. Today, we can access a ton of information and programming that lives out there in the cloud. We can do just about anything computing-wise from a smartphone, tablet, or personal computer of any capability as long as we can access the Internet. Thanks. remotely accessed computer systems. Computer systems?
6. Specialized Computer Systems
There are specialized computing devices everywhere. That's a computer. That's a computer. That's a computer, too. That's a computer. That's not a computer. A point of sale system enables you to interact directly with a machine to buy stuff. It has input features like these little buttons and output features like this tiny screen and enough processing power to connect to a central server to take your money. ATMs or automated teller machines enable you to access basic banking functions like withdrawing cash, checking your balance, or depositing money. Like point of sale systems, they have a touchscreen interface with enough computing power to access bank servers and get your account information. Now don't look. I need to get some cash. Finally, there's GPS. That stands for the Global Positioning System, a massive series of orbital satellites that help triangulate your position in space so you never have to ask for directions again. GPS used to be standalone devices like this one, but many cars and smartphones have GPS built in, so there's no need for any kind of separate device. Just make sure you pay attention to the road while your GPS is telling you where to go. More than one person is driven into a lake because their GPS told them to, which is either an alarming series of accidents or an even more alarming attempt by the machines to determine how easy it would be to eliminate humanity. Just food for thought. It's.
7. Specialty I/O Devices
Let's look at a few examples. starting small and getting bigger, just like we did in the last episode. This little PayPal device attaches to the smartphone and turns the smartphone into a point of sale system. It can handle credit cards and take my money just like that. I've connected headphones to this laptop so that I get a little better sound when I'm outside. I can cut out some of the background noise. This is a printer for outputting printed paper. And here's a game controller for gaming input and a joystick for flight gaming. also an input device. Finally, here's a multifunction device that does all kinds of crazy input and output. It is both a printer output and a scanner. Scanner. A scanner takes a digital photograph, essentially of something, and brings it into the computer to work on.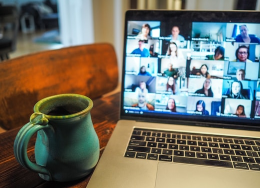 System Hardware
1. CPUs
Because CPUs aren't really smart. They're just so unbelievably fast at doing basic math that they seem brilliant. Because there's so much math and jargon involved, though, it's often intimidating to learn about CPUs. So let's start off with a simple analogy. Charles Percival, under nicknamed CPU, was an interesting roommate in college. He was the fastest human being I've ever met. He was super cooperative and good at following directions, but he was kind of an idiot. Let me explain. CPU was great at doing what you asked him to do, but he applied literally no common sense to your directions. He would always do exactly what you asked him to do. So if you asked him to pick up his room, he would literally try to lift his entire room. If you asked him to keep it down, he'd lay on the ground. and that one time I asked him to take out the trash. Wow, that was bad. Dealing with him took patience and attention to detail. If you wanted him to clean his room, you would have to break down the entire process into a series of concrete steps and then ask him to do each step discreetly. He'd complete them almost instantly. But if he didn't ask in the right way, things would go wrong. This, in a nutshell, is how computer CPUs work. They perform a series of simple individual tasks, but they do them so fast that they seem complex. All CPUs have a couple of characteristics that matter for a basic discussion: speed and complexity. The most fundamental measurement of a CPU is its speed, or how many operations it can perform in one second under ideal conditions. A CPU speed is measured in hertz, spelled like the rental car company, which is a measure of frequency. That means one cycle per second. Modern CPUs are so fast that they are measured in gigahertz, or billions of cycles per second. That means a CPU can do several billion individual tasks every second. The second characteristic is complexity. I'm going to throw two numbers at you and then explain. You find modern CPUs as 32bit processors or 64 bit processors. Those are binary numbers. Check out the basics of binary episodes at the end of this chapter. If you really want to understand how binary numbers work in practical terms, here are the differences 32 bit CPUs support 32 bit versions of software, including operating systems and applications. Plus, they have a cap on how much memory they can use. We'll discuss memory in the next episode. 64-bit CPUs are vastly more powerful and complex than 32-bit CPUs. As you might guess, they support 64-bit versions of software. To run a 64-bit version of Windows 10, for example, the computer needs a 64-bit version of the CPU. Plus, they support a lot more memory than 32-bit CPUs. Not double, not ten times as much. Think millions more, at least in theory at least. Well, there you have it. stories of my odd college roommate Charles and the basics of central processing units.
2. Passive and Active Cooling
It's often hot here in the wintertime too, but that season only lasts a week or two. But even that's nothing compared to the inside of a computer. Electricity flowing really fast through the CPU and circuit boards generates a ton of heat. And that heat has to go somewhere. Otherwise, bad things will happen, like a smoking dead computer, and no one gets to have any fun at all. Computer manufacturers use several methods to move heat. These methods fall into two categories, passive and active. I'm not making this up. Clearly, no marketing people were involved in naming cooling methods by function. They could have called these methods something exciting, like they do with cars like Vipercooled or Cobra Flow. Oh, well, back to the mundane. Let's start with passive cooling. Passive cooling relies on air. Computer parts heat up, and that heat dissipates. kind of like when a dog opens her mouth and the heat flows out. Devices that need more cooling use copper or aluminium structures called heat sinks to draw heat from electronic parts and help that heat dissipate in the air. Here's a tiny computer called a Raspberry Pi. I know. Cute, right? doesn't taste anything like pie. Not that I tried it or anything. Anyway, it has no moving parts, but it can power a monitor, handle a keyboard, load an operating system, and when it works, it generates heat. The tiny aluminium things you can see here are heat sinks to help cool components. Passive cooling works great as long as the parts don't use too much electricity and as long as the temperature in the room isn't too high. So what do you do if the air conditioning goes out? Active cooling is the next step. Active cooling, in a nutshell, means using some kind of device to push or pull heat away from computing components. I'm going to show you an older system because it's easy to see the active cooling devices. The power supply in this computer has a big fan that pulls cool air in from the front of the case and pushes hot air out. The case also has a couple obstacles to help make this work. The primary processor has both a heat sink and a fan. Other components have active or passive cooling, as you can see here. One of the other ways you can do active cooling is through liquid cooling that functions like engine cooling. In most automobiles, you have a radiator filled with fluid that moves around to dissipate heat. Here's an example. Here's a heat sink connected to a radiator that fills with fluid that we can then attach a fan to and pull heat out as a fun side effect. Some of these systems sound like fish tanks—very tranquil.
3. RAM and Active Memory
Work through a four-stage process to do anything: input, processing, output, and storage. That second stage of processing requires a bunch of parts working together, such as the CPU memory and the support chips on the motherboard. Plus, it requires wires and an operating system to tie everything together. The CPU does the main number crunching. That's the basis for processing. But it turns out that CPUs have almost no memory. Think, people. Here your brain can process information you take in from your input devices—your senses of sight, smell, touch, psychic awareness, and the like. But what happens when you need to process information that you learned about the day before? You rely on your memory, right? A CPU doesn't have that kind of memory at all. It needs a separate memory piece that stores remembered information. That's the job of Random Access Memory, or RAM. This episode looks at three aspects of RAM function, capacity, and adding more. RAM holds all active programming on a computer. That includes the operating system and running applications and data. This is important because Ram has a notable feature. RAM stores data, but only temporarily. If the power goes out, all the information stored in RAM goes away. That's not a big deal for the operating system and applications. The computer stores copies of them in longterm storage, like on a hard drive. But that paper you were working on but didn't save If you suddenly lose power, just remember to save your work, and that feature of RAM won't bite you. The amount of usable RAM in a computer is called system memory. The total capacity of system memory puts a hard limit on how much stuff a computing device can work on at one time. If you try to do too much, modern computing devices won't die. They just slow down. If you want to see this in action, just start opening programmes on a desktop or laptop computer. Eventually you'll hit the system memory capacity, and the computer will get sluggish. All computing devices today require RAM. On smaller devices, such as smartphones, the manufacturers sometimes hide the RAM. My iPhone has RAM, but you can't tell using any of the default apps. Here's an Android smartphone that clearly shows the RAM. In the Settings App Device section, there's a spot called Memory, and there it is. 2.2gb. Why hide the Ram? on some devices? You can't change it, I guess, so it doesn't really matter. As long as the device works well on bigger computers, you can upgrade the RAM, so that's a different story. It's easy to see and discover the RAM, both by looking at the operating system and physically opening the box. Here's my computer running Windows 10. The system settings will show the system memory. In Windows 10, press the Start key and click on the Settings app. In Settings, click System, then select About to open this screen. So see here: installed RAM: 16 GB, 4 GB. The more, the merrier. Let's get a little geeky. Here's a motherboard outside of the case. The CPU is under the heatsink and fan assembly. Go a little to the side and you can see a stick snapped into the motherboard. That's the Ram. Many computers enable you or allow you to add RAM to increase the overall memory capacity. You can also replace the installed RAM with bigger-capacity RAM sticks to get the same result. This almost always dramatically improves the overall performance of a computer. You can upgrade most Windows workstations and many laptops. Apple computers are mixed. You can upgrade a lot of iMacs, for example, but not the sleek portables like the MacBook Air. One final note, and we'll leave Ram behind. Remember when I described system memory as the amount of usable RAM installed? Some systems enable you to add more RAM than the current CPU or operating system can handle. A 32-bit operating system, like some versions of Windows, can only handle up to 4GB of RAM. Beyond that, you need a 64-bit operating system. Let's wrap this up. All computing devices use RAM for system memory. System memory holds all the active data and programming. The overall capacity of system memory is measured in gigabytes and determines how much a system can do at one time. 32-bit systems are limited to 4GB of system memory. 64-bit systems can handle tonnes more RAM. can handle tonnes more RAM.
4. Motherboards
The Motherboard provides that connectivity. Everything plugs directly or indirectly into the motherboard. In computing devices, motherboards come in all shapes and sizes. Let's look at a big modern one to show connections and how things are organized. This style of motherboard is found in modern desktop workstation computers. This form factor is called ATX and has a smaller version called micro ATX. Note the Greek symbol mu that's often used in place of the word micro. Let's do a close-up, please. We've already seen the inside of a motherboard—where the CPU plugs in and where the RAM goes into its little slots. But what I want to look at now is the back plate. These are for input devices where the keyboard and mouse plug in, for example. These four connectors here are for video. They go out to various monitor types. These are USBs for plugging in your thumb drives. Here's your networking connection. And these are for sound. Every computing device has a motherboard. Let's wrap up this episode by looking at other motherboards. And for this, we're going to break stuff. All right, let's check out this monitor. All right, let's smash up the 3D printer and find the motherboard. No, Scott, wait. What? It's right there. So it is. That's the motherboard right there. Breaking stuff is admittedly very fun. But if you're going to work on little computer devices like this and pry stuff apart, you need specialised tools like those from Ifixit.
5. Power Supplies
Turn off the juice, and they simply fail. The freaky thing about electricity is that we have two choices. We could therefore title this episode "Edison vs. Tesla: A Fight Too Obscure." Here's the point. Tesla. Back in the day, the entire electric grid of the United States mostly ran on a style of electricity called alternating current, or AC. When you plug a lamp into a wall socket and turn it on, the light flows forth because of AC electricity, assuming you put the bulb in, of course. Computing devices, on the other hand, run on another kind of electricity called direct current, or DC. This brings up several points. First, batteries provide DC power. So all of the portable computing devices, such as smartphones, tablets, laptop computers, and so forth, rely on batteries for power. Second, all devices need some sort of power converter. Smaller devices have a converter in the form of a power adapter or wall wart. The wallwart takes AC out of the wall socket, converts it to DC, and then recharges the battery. Most laptop computers have a standard plug that goes into a wall socket. The part that converts AC to DC is called a power brick because, well, look at it. Bigger computing devices, like a desktop PC, use a component called a power supply unit, or PSU, to handle conversion from AC to DC. The DC coming out directly powers the computing components, with no battery needed. This is a power supply. As you can see, it's a big metal box with a bunch of wires coming out of it that plug into devices inside the case. A typical desktop PC uses an ATX power supply. That's the form factor, the shape, the size, and the connector types. Smaller computers will use smaller power supplies. Here's a cable that connects an ATX power supply to the wall socket. This is the part that matters to you. This connector plugs into the back of the computer. Let's wrap up this episode. revisiting the early rejected title of Edison versus Thomas. Edison championed DC power. Nikolai Tesla championed AC power. The most awesome battery-powered car on the planet runs on DC batteries, and it's manufactured by a company you might have heard of, Tesla. This fight is far from over.
CompTIA ITF+ FC0-U61 Exam Dumps, CompTIA ITF+ FC0-U61 Practice Test Questions and Answers
Do you have questions about our FC0-U61 CompTIA IT Fundamentals practice test questions and answers or any of our products? If you are not clear about our CompTIA ITF+ FC0-U61 exam practice test questions, you can read the FAQ below.
Download Now

55 downloads in the last 7 days
Purchase CompTIA ITF+ FC0-U61 Exam Training Products Individually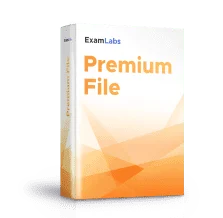 Premium File
405 Questions & Answers
Last Update: Nov 28, 2023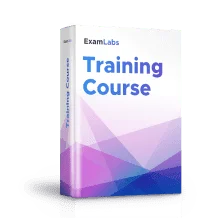 63 Lectures
Duration: 4h 52m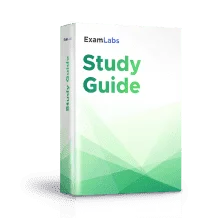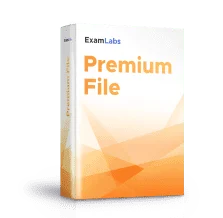 Premium File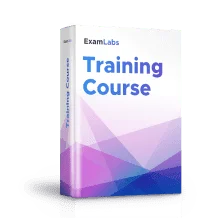 Training Course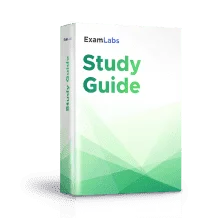 Study Guide