Pass Microsoft Power Platform PL-200 Exam in First Attempt Easily
Latest Microsoft Power Platform PL-200 Practice Test Questions, Power Platform Exam Dumps
Accurate & Verified Answers As Experienced in the Actual Test!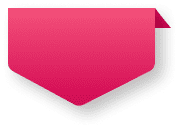 Verified by experts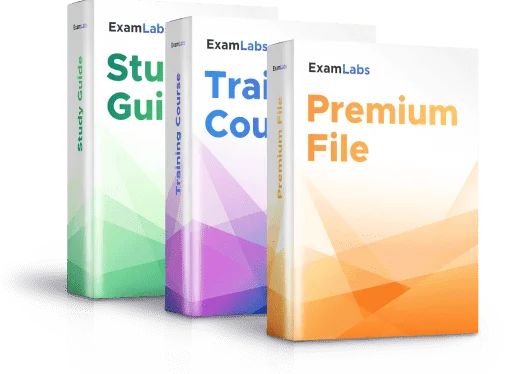 Exam Code: PL-200
Exam Name: Microsoft Power Platform Functional Consultant
Bundle includes 3 products: Premium File, Training Course, Study Guide
Download Now

225 downloads in the last 7 days
Check our Last Week Results!

Customers Passed the Microsoft PL-200 exam

Average score during Real Exams at the Testing Centre

Of overall questions asked were word-to-word from this dump
PL-200 Premium Bundle
Premium File 245 Questions & Answers
Last Update: Dec 1, 2023
Training Course 94 Lectures
Study Guide 800 Pages
Premium Bundle
Free VCE Files
Exam Info
FAQs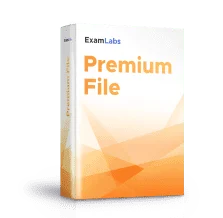 PL-200 Premium File
245 Questions & Answers
Last Update: Dec 1, 2023
Includes questions types found on actual exam such as drag and drop, simulation, type in, and fill in the blank.
Download Demo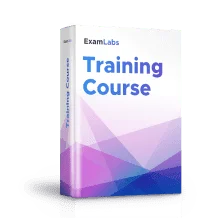 PL-200 Training Course
Duration: 7h 32m
Based on Real Life Scenarios which you will encounter in exam and learn by working with real equipment.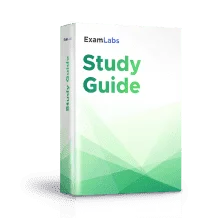 PL-200 Study Guide
800 Pages
The PDF Guide was developed by IT experts who passed exam in the past. Covers in-depth knowledge required for Exam preparation.
Download Demo
Get Unlimited Access to All Premium Files
Details
Download Free Microsoft Power Platform PL-200 Exam Dumps, Power Platform Practice Test
| File Name | Size | Downloads | |
| --- | --- | --- | --- |
| microsoft.examlabs.pl-200.v2022-03-11.by.ryan.64q.vce | 841.6 KB | 932 | Download |
| microsoft.test4prep.pl-200.v2021-11-02.by.abdullah.66q.vce | 468 KB | 1053 | Download |
| microsoft.actualtests.pl-200.v2021-09-10.by.djamel.63q.vce | 467.1 KB | 889 | Download |
| microsoft.certkey.pl-200.v2021-07-23.by.anthony.58q.vce | 264.1 KB | 926 | Download |
| microsoft.selftestengine.pl-200.v2021-05-21.by.florence.45q.vce | 178 KB | 1005 | Download |
| microsoft.test-king.pl-200.v2021-04-23.by.lucas.33q.vce | 587.4 KB | 1094 | Download |
| microsoft.selftestengine.pl-200.v2020-11-27.by.daris.32q.vce | 71.6 KB | 1318 | Download |
Free VCE files for Microsoft Power Platform PL-200 certification practice test questions and answers, exam dumps are uploaded by real users who have taken the exam recently. Download the latest PL-200 Microsoft Power Platform Functional Consultant certification exam practice test questions and answers and sign up for free on Exam-Labs.
Microsoft Power Platform PL-200 Practice Test Questions, Microsoft Power Platform PL-200 Exam dumps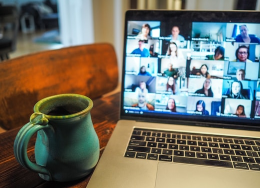 Introduction
1. Exam Outline
In this lecture, we'll talk about the PL-200 exam outline. This exam is split into five sections. The first section is Microsoft Database, which is basically a database that is used by all the Microsoft Power Applications. The weightage of this section is 25% to 30%. The second section is Microsoft PowerApps. It is used to build applications that can run on mobile, tablets, and laptops, and the weight of the section is 20% to 25%. The third section is Microsoft Power Automate. It is used to build workflows where you can automate approvals and things like that. reading of emails, and the weight of the section is 15% to 20%. The 4th section is Power Virtual Agents, which can be used to build chat bots, and the weight of the section is 10% to 15%. The last section is integrated PowerApps, which talks about integrating these various applications to work with each other. The section has a weight of 15%-20% and includes PowerBI and AI builder. Power. Bi is a business. Intelligence platform. It is used to build reports and dashboards. An AI builder has AI components in it such as sentiment analysis, and you don't need to be an AI expert to use it. And it integrates seamlessly with Power Automated Workflows and Power Apps applications. So this is all about the course outline. The cost of the exam is $165, and it differs by country. And these exam topics were last updated on March 23, 2021, and this course is aligned to the latest exam topics. While you prepare for the exam, you can also look at these two offers from Microsoft. One is Exam Repay, where you get a second attempt in case you don't pass the first, and the other is Exam Repay with Practice Test, where you get a practice test along with the exam replay. But hopefully you will be comfortable without these offers. If you also want to take this course, all the practise tests will be useful. Thank you.
2. Type of Questions
In this lecture, we'll talk about the kind of questions you will get in your actual exam. So question type one is multiple choice, where there is only one correct answer and you have to choose that question. Type 2 is when you have multiple correct answers and you have to choose them. So for example, a person will tell you that if there are two correct answers, you can only select two; you will not have the option to select more, and it will give you an error if you try to select the third option. Type 3: On the left, you will see all of the possible actions, and you must drag and drop these answers into the correct, incorrect order. These questions are like six steps that you need to answer, where the order is important. Question type 4: You have all the options for answers on the left, and for each question you have to drag the option to the corresponding question. Question Type 5: You have a lot of questions and a dropdown against these questions, and you have to select the correct option. Now, each of these drop-down boxes may have the same options or different options. So you will have to be careful about that. Question type 6 is a case study, where you will have a case study followed by a sequence of questions based on that case study. Now it is recommended that you read the case study properly, take your time, and make notes so that when you are onto the questions, you have minimal requirement to go back to the case study, and that way you will save time on the overall case study attendant. Question type seven is a case study, but we cannot go back to the previous question. So suppose you have three questions. Now you answer the first and move to the second. Then you can't go back to the beginning. Now you answer your second question and move to the third. You cannot return to the first or second. Now, you answer the third and finish the series. Now you cannot go back to all three questions. Now it is structured this way because the second question may hint at the answer to the first question. So these are the kind of questions you will get in your exams. Thank you.
3. Microsoft Certification Landscape
In this lecture, we'll talk about Microsoft's certification landscape. So, Microsoft certifications are divided into four parts: Microsoft 365, Dynamics 365, and Power platform. Each box has a star in the top-right corner for expert certification and a lock if the certification has prerequisites. And on the bottom, you have exam requirements. Now, the PL-200 exam falls under our platform and does not have any prerequisites or exam requirements. Although you will see that Exam Dynamics 365 Exams 4210 to 20 have an exam requirement of PL-200, Now the box below that is for specialty exams, which we don't have for Power Platform. And below that, we have fundamental exams. We have a PL 900 fundamental exam, but it is not required. in case you are attempting PL-200 directly, and at the bottom you have security, compliance, and entity certifications. Thank you.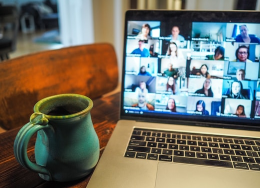 Dataverse
1. Create Table, Business Rule, Add Data
In this lab, I will create a table called Prospect. Prospect Name is the Primary Name column, which means that whenever we are seeing data for this table, it will show us Prospect Name. Then the next column would be "stage." It's option set of choice means that it's a set of predefined values from which you can choose one. So the choice name would be "Prospect Stage," and the possible values in it are lead, opportunity, one, and lost. We will set it as required and set the default to lead. Then the column would be "Contract amount of currency, data type," probability of a whole number, data type," and "forecasted revenue," which will be a calculated field. It will be Contract Amountmultiplied by probability by 100. So probability will be entered as a value between zero and 100. Then we'll add a business tool that says that if the contract amount contains data, then a probability field is mandated. Then we see how to add a record and look at the business rule validation. Thank you.
2. Lab: Create Table
So this is our power app, and under data, we have a database. These are all the tables. So whenever we have an instance, this tables gets created by default. Let's create a new table. Prospect's display name is Prospect's name. So this is the column, which is a primary name column, and it will get displayed whenever we select this table. Now that the table is created, let's start creating columns. The first column is stage and the data type is choice. So let's create a new choice. Now, let's name this choice "spec stage," and it can be the lead opportunity or the last. So once this is created will default and make it required. Now, this is a calculated field. So here we'll add the calculation. We'll say the contract amount multiplied by probability divided by 2, and we'll save and close it. So we have our table created. Now we can see all the columns that we have created and some that the database has created on its own here's in our next step, we will move ahead.
3. Lab: Calculated Fields
So we'll quickly see how to add a calculated field. So this is for costly revenue. So we'll have to add an action, say, contract amount." So set custom revenue to contract amount into likely devices and add, and that's it. We were not able to capture the screen in the earlier lecture, so here it is.
4. Lab: Add Business Rule
Now we have created a table. Now create a business rule. So the condition is that the prospect field of entities is the contract amount, and the operator contains data and will apply it. Then going to component will say set business required probabilities business required and apply it. We'll save our business tool, validate it, and activate it. So once it is activated, we'll see how it is being executed. This business rule applies to entities. So no matter how we access this entity of a prospect, This business rule will always be executed. When we return to the Power App from here, we can see our new business rule. and the status is activated. Thank you.
5. Lab: Add Data
Now let us add data to our table. So let's go to add report. Here you will see that you get only prospect name and owner. You don't get all the fields. So what we'll do is go to forms and edit the main form. So here we'll add the probability, prospect, stage and all those fields so that we can add those values also in our record. So let us go to increase the size a little and then add. So let us add contract amount, forecasted revenue, probability and stage. You'll see, forecasted revenue is locked because this is a calculated field. So save it and publish it once it is published. When we add the record, you should see all these fields. Now, let us try that again. It might be taking some time. Now we see. So let us say amount is thousand, probability is 50. You see, we see the lead coming in. Because this is default, let us change it to opportunity and save it. If you refresh that, we see it here. If you go to added card, you will see that revenue is automatically calculated by multiplying amount by probability.
6. Lab: Business Rule Validation
Let's take a quick look at business validation, so let's add a record prospect name is required, everything else is optional, and we can save it. Let us put the contact amount, and as soon as I put the contact amount, you see, probability is mandatory. If I try to save it now, it gives me an error message; it will allow me to save only if I enter probability. So priority becomes mandatory as soon as I put in the contract amount.
7. Table Ownership
In this lecture, we'll talk about database table ownership. So there are four types of tables: standard, complex, restricted, and custom. Standard tables are based on tables that are created when we create a database. Other complex tables are entities that contain complex server-side business logic, including real-time workflows or plugins. Restricted tables are specific entities that are tied to Dynamics 365. application, functionalities, and custom tables are created for specific business applications. So if you go to those verse tables, you will see standard and custom tables. And any table that we create is categorized as a custom table. So this is regarding an objective of configured table ownership. So for standard tables, there are four types of table ownership: organization-owned, user-owned, and shared. Business-owned data in this table belongs to a business unit that is not owned by any other table. Organization data belongs to the organization, and user or team data belongs to the user or team. So if you go to the database and create a new table under More Settings under Table Types, you will see ownership. So when we create a custom table, only two types of ownership are available: user or team or organization. So when we create a custom table, only options of user, team, or organization are owned. This has to be set when we create a table, and we cannot change it once the table is created. In case you want to change anything, you'll have to delete and recreate the table. Also, you will notice here that if the table type is switched from standard to activity, the ownership dropdown gets disabled. So here we have talked about table ownership and the types of tables.
8. Virtual Tables
In this video, we'll talk about database virtual tables. It is laid out to examine objectives and assign a type of table, including standard activity or virtual. So there are three types of tables mentioned here: standard tables, activity tables, and virtual tables. Virtual tables are tables that exist in some other database, and we just have a link from our database to that database table. So, a Virtual Table is a custom tabling database with columns that contain data from an external data source. And it is made up of three components: data provider, data source, row, and virtual table. Now, Data Provider consists of plugins and a data source table, and Data Source is a table, row, and database that includes metadata that represents the schema of the connection parameters. So let us see how it is configured. So if you go to Power Apps under Settings, we clicked on Advanced Settings, and under Advanced Settings, we went to Settings and went to Administration. Here is a link for virtual entity data sources. And if you click on "New," we generally use for Data V for Data Provider as a data source. So we have screenshots also here for your reference: advanced settings, system administration, virtual data sources, list of sources, and selecting the data provider. Thank you.
9. Activity Tables
We'll talk about activity tables in this lecture. So activities are tasks that you perform when you contact your customer. For example, when you contact a customer, you make a phone call to him, you send him an email, you set an appointment with him, you send him an e-mail, or you have a task for yourself. Now each activity has a time dimensions on it. So for example you are making a phone call, there will be start time for the call when the call ends up time, the duration of the phone call, when the phone call is due. Maybe you want to make a phone call within the next two days, so that would be the due date. So let us look at it as it is represented on a table. So whenever you are creating a table under More Settings table type, you can set it as a standard table on an activity table. If you set it as an activity table, that means this table is an activity like an email, phone call, or appointment. So, when you set it as an activity table, the display name is changed to subject and it is disabled, and under Create and Update Settings, you will see that duplicate detection is enabled and Enable change tracking is also enabled, but if you want to say that you created this prospective, let us say that each prospective must be enabled for activities. That means whenever I make a phone call to a prospect or set an appointment with him, those activities should be able to be linked to a prospect. So for that, what we need to do is go to settings, under more settings, Collaboration, and say "Enable for activities." So that is the difference. You can enable a table for activities, or you can create an activity table itself. So the top one is that you are creating an activity table, and this one is that you are enabling a table for activities to be linked to it. Now each activity has a different state: open, cancel, and complete. And when activity reaches a completed state, you can associate a substate value to that activity based on how it was completed. That gives more clarity on if it was completed using one method or another. This is what we saw. All activity tables have a primary field set to subject here. Then for each table, there are various settings. For example, you can enable attachments on a table. You are in a prospective if you go to a table. Now we have an option here to enable attachments for the table. Now we have an exam objective. We are talking about this because we have an exam objective: configure table properties and configure duplicate detection settings. Duplicate detection settings are under create and update settings. So let us see all these settings again, let us create a new table, and then see all these tables. So this is the display name; this is the name of the table. This is the plural display; tell us how the plural should be named. So let's say this is an internal name that a database creates for internal reference. This is the primary name column, which is the primary field, and this column is displayed whenever you look at the data in this table. This is enabled attachments under settings, and under "description," you can set a description for this table. Under table type, you can set if it's a Standard Table or an Activity Table. For standard table you can set what is the ownership of the table. These two values are available only when creating a table. Once the table is created, you cannot change these values for table type and ownership collaboration you can tell if this table is enabled for activities undercreate an update settings you can tell whether duplicate section is enabled or not. So, let's say you create a customer entity, enable duplicate detection, and specify that the email and phone number should be unique. So whenever you create a new customer with the same email and mobile number, the system will flag you that it's a duplicate customer. That is how it is used. Change tracking and offline settings should be enabled. So all these screenshots are put here for your reference. So these are all the table configuration properties. Thank you.
10. Lab: Create Table
In this lab, I will create a table called PC Manufacturers. It will have two columns: brand name and description. The PC Brand Name is of the data type text, which will be set as searchable. description will be in the text area. Then we will enable this table for attachments. Then we will rename the primary column from name to PC model name. Then we'll add an auto-number column called PCModel ID, and it will be sequence number four. That is, this column is tapped with thousand, followed by increments of 1000, 1002, and so on. And then we will create a key called PC Key and use the PC model name as a column for this key. So, let's take a look in the Power apps. So let's create a new table. We have created it. Then we'll add a column called PC. It is text by default, and it is searchable. Then add another column description for the text area. Then we'll enable it for attachments. So we'll go to Settings and enable it for attachments. Then we'll add an auto-dial number. This is a PC model ID. So auto numbers can be many different things. One is a string with a prefix number. So, if we give it a string, it will always attach it at the beginning. So it has a minimum of four digits, and the seed value of 100 means it will start with 1000, and it will have a minimum of four digits. So it is like this: We can also set it as a date. We can select from the available date formats, and it will use this date as a prefix. We can also set any custom as a custom any custom. We have various predefined formats if you want to add a sequence number. So sequence number four means a number of four digits starting with 1000. If we say "date" or if we say "add a random string of length 4," it will add a random string of length 4. We can also combine all these three types to create a new format. Now we'll add a key. So let us go to the key step. Say "add key." We'll name it PC. Okay, first we have to change the primary column. So we need to change the primary column to PC Model Name, then go to Keys and add a key name. It's a spec key. Here we can have a compound key where we can select multiple columns. But for this lab, there is just one, and in the end, we save. So here we have created tables and modified them as per an hour's lab case study. Thank you.
11. Fields
We have only recently learned about tables. Let us now learn about the fields. So when you add a column, there are various types of field types that are available to us. They are listed on the right. So text is a single-line text box. The text area is a multi-line text box, and if you require more than 4000 characters, use multi-line text. Data type "email" is rendered as "mail to link." URL is rendered as a URL link; the ticker symbol is like a stop ticker symbol. Phone is rendered as a link to initiate a phone call by using the Skype auto number. As we have already seen in the lab, we used an auto number. We'll also talk about it later in this same lecture. So a whole number is a number value; it doesn't have any assembled durations for time intervals.
A user can type in an interior that represents the number of minutes. Time Zone will give you the list of time zones to select from when you are adding or updating the record. Language is a drop-down list that contains a list of languages that have been enabled for the environment. Date and Time will store both date and time, while at Date only the time value is stored as 12:00 a.m. For earlier options called Option stand now it is called Choice. In choice, you have a list of values from which only one can be selected. So, let us look at the options. You can create a new choice or select any of these, and then in that column you will be able to select, say, "Let us pick up any" for a choice of activity type. You have these possible values available. Choices were earlier called "multi select option sets." Here, you can select more than one option. In currency, you can set the level of a season. Customer is basically a lookup field where you can look up a contact's decimal number, giving you ten points of precision.
In this field, you can store a file. Here you can store a floating number with five points of precision, or you can store an image. This one is a lookup field from some other table. So references for a single target row type multiline text limit are set to a maximum of more than 1 million characters, and you can set a low maximum length. Two options are also shown as yes or no. On the right hand side displays two options where one can be selected. The default values are yes or no, and you can change them. So let's look at this. Let us go to the tables and look at the table we just created. Add a new column and data type. You will see all these values that we have discussed till now. Each table can have primary and alternate keys. The primary name is always created by Microsoft when you create a new custom entity. So you can see it here. This is the primary name key column Alternate Key is a more meaningful way of using a column that is familiar to users.
And a key can be made up of one or many columns. If you select multiple columns, then the key is called a compound key. And we saw the lab before where we created an alternate key. We selected only one column, but we could have selected more than one. So when creating a column, these are the various options available. Display Name: name is the internal name used by the application. Data Type We have seen all the various data types, whether the field is required or not. When the field is searchable, it appears in advance. Find n can be found in your customizing views. calculated or rolled up In our previous lab, we created a calculated field called Revenue.
We'll talk about calculation and rollup in our later lecture. Description of the Field maximum length of the field—this is used in text fields, and you can set maximum and minimum values for number fields. Next are field restrictions. So there's no hard upper limit on the number of fields you have in a table. But there is an upper boundary on how much data can be stored on a single card. So for all fields, you can have a maximum of 100 for each organization and a maximum of ten for an entity or a diverse primary name field. You can have only one primary field for each custom entity. This one is automatically created when you create the table. We saw that in our lab, too, where we renamed the primary name field from name. Now, this is Auto numbering. So on the right-hand side, you see this. We have a preview after selecting auto number, performant, and seed value. We saw all these options in our lab.
The first option is a string prefix number that will consist of an automatically incrementing number with an optional string constant. Prefix date, prefix number The date portion of the record will reflect the current date and time at which the record was created in UTC time Custom formatting might consist of string constants, automatically incrementing numbers, formatted dates, or random alpha sequences. And we can also set a seed value so that we can start with a specific number. These are the screenshots for your reference for the auto-number type The auto-number type can have a best ring prefix, a date prefix, or be custom. For date prefixes, we have sample date formats available. For custom work, we can provide any format. Here we have a random string of length four. These are various options for custom auto-numbering formats. On the left hand side, you have the format value, and on the right hand side, you have the example. For example, in the first one, the car is coming as it is. Then we have a sequence of three digits. So one, two, and three are coming. and then a random string of six. Sixth length is approaching. Similarly, all of these can be understood. Thank you.
12. Choice
So this lab is for choice. First, we'll create a choice called PC Type. It will have a laptop, desktop, tablet, and server value. And we have created a table of PC manufacturer addresses in the previous lab. We'll use that table and add a column type of PC and use the destroyed PC type. Then we'll create one more column for screen size. We'll create one more choice for screen size and value it as 14 inches, 17 inches, or 29 inches, and default the column screen size to 14 inches. Let us see action. I have PC manufacturers here. Let me add a column choice, and we'll create a new choice of payment. The laptop, tablet, and phone server are all valued. More options. You can select whether it's a global choice or a local choice. A global choice can be selected across all the tables, and a local choice is specific to this table. We can also go to Choices. Let's save the table. We can also go to Choices and add a choice from here. Let us add a choice for screen size and value at 14 inches or 17. Once we have created this choice, let's go back to the table of PC manufacturers and add a column for screen size here. The data type is Choices, and we should find screen size here in the list. Let us set it to 14 inches and save the table. So we have finished this lab. By default, we saw global and local choice by default. The option sets are created as global option sets, allowing them to be used across multiple entities. You can choose to make it local under the View More option. As can be seen, the lab local option sets can only be used by the entity that created them and cannot be used on other entities. Thank you. Bye.
Microsoft Power Platform PL-200 Exam Dumps, Microsoft Power Platform PL-200 Practice Test Questions and Answers
Do you have questions about our PL-200 Microsoft Power Platform Functional Consultant practice test questions and answers or any of our products? If you are not clear about our Microsoft Power Platform PL-200 exam practice test questions, you can read the FAQ below.
Download Now

225 downloads in the last 7 days
Purchase Microsoft Power Platform PL-200 Exam Training Products Individually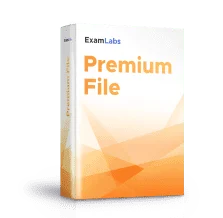 Premium File
245 Questions & Answers
Last Update: Dec 1, 2023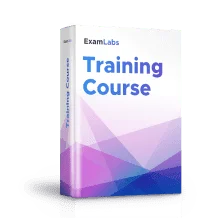 94 Lectures
Duration: 7h 32m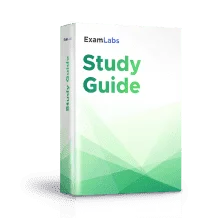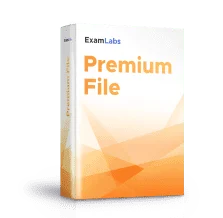 Premium File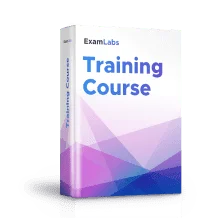 Training Course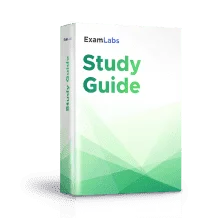 Study Guide