Pass Microsoft 365 MS-100 Exam in First Attempt Easily
Latest Microsoft 365 MS-100 Practice Test Questions, 365 Exam Dumps
Accurate & Verified Answers As Experienced in the Actual Test!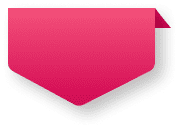 Verified by experts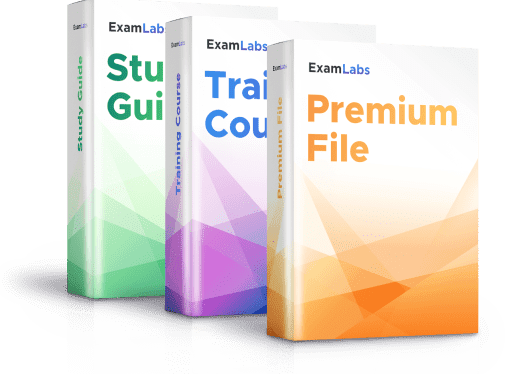 Exam Code: MS-100
Exam Name: Microsoft 365 Identity and Services
Bundle includes 3 products: Premium File, Training Course, Study Guide
Download Now

10 downloads in the last 7 days
Check our Last Week Results!

Customers Passed the Microsoft MS-100 exam

Average score during Real Exams at the Testing Centre

Of overall questions asked were word-to-word from this dump
MS-100 Premium Bundle
Premium File 464 Questions & Answers
Last Update: Sep 25, 2023
Training Course 49 Lectures
Study Guide 382 Pages
Premium Bundle
Free VCE Files
Exam Info
FAQs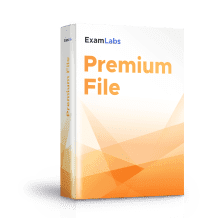 MS-100 Premium File
464 Questions & Answers
Last Update: Sep 25, 2023
Includes questions types found on actual exam such as drag and drop, simulation, type in, and fill in the blank.
Download Demo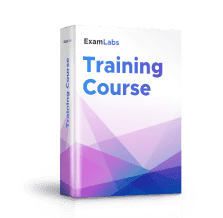 MS-100 Training Course
Duration: 3h 15m
Based on Real Life Scenarios which you will encounter in exam and learn by working with real equipment.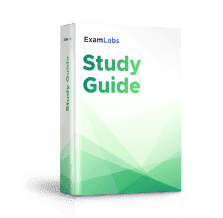 MS-100 Study Guide
382 Pages
The PDF Guide was developed by IT experts who passed exam in the past. Covers in-depth knowledge required for Exam preparation.
Download Demo
Get Unlimited Access to All Premium Files
Details
Download Free Microsoft 365 MS-100 Exam Dumps, 365 Practice Test
| File Name | Size | Downloads | |
| --- | --- | --- | --- |
| microsoft.pass4sureexam.ms-100.v2022-05-29.by.said.223q.vce | 3.5 MB | 762 | Download |
| microsoft.examlabs.ms-100.v2022-02-22.by.brahim.221q.vce | 3 MB | 869 | Download |
| microsoft.testkings.ms-100.v2021-12-14.by.james.216q.vce | 2.5 MB | 1214 | Download |
| microsoft.passit4sure.ms-100.v2021-09-21.by.sebastian.208q.vce | 2.5 MB | 861 | Download |
| microsoft.braindumps.ms-100.v2021-08-06.by.george.180q.vce | 2.5 MB | 995 | Download |
| microsoft.real-exams.ms-100.v2021-04-26.by.summer.171q.vce | 2.4 MB | 1221 | Download |
| microsoft.pass4sureexam.ms-100.v2021-03-26.by.ethan.168q.vce | 2.4 MB | 1241 | Download |
| microsoft.braindumps.ms-100.v2021-02-26.by.bence.166q.vce | 2.3 MB | 1201 | Download |
| microsoft.real-exams.ms-100.v2020-12-22.by.callum.165q.vce | 2.3 MB | 1592 | Download |
| microsoft.examlabs.ms-100.v2020-11-13.by.aurora.164q.vce | 2.3 MB | 1470 | Download |
| microsoft.pass4sure.ms-100.v2020-09-11.by.ben.152q.vce | 2 MB | 1524 | Download |
| microsoft.braindumps.ms-100.v2020-04-16.by.isabella.153q.vce | 1.6 MB | 1655 | Download |
| microsoft.prep4sure.ms-100.v2019-12-27.by.scarlett.118q.vce | 1.4 MB | 1897 | Download |
| microsoft.prep4sure.ms-100.v2019-10-15.by.juan.111q.vce | 1.1 MB | 1923 | Download |
Free VCE files for Microsoft 365 MS-100 certification practice test questions and answers, exam dumps are uploaded by real users who have taken the exam recently. Download the latest MS-100 Microsoft 365 Identity and Services certification exam practice test questions and answers and sign up for free on Exam-Labs.
Comments
Microsoft 365 MS-100 Practice Test Questions, Microsoft 365 MS-100 Exam dumps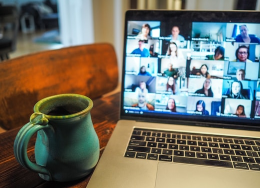 Creating the Tenant
1. The Course overview
Let's start with the sections. Creating the Tenant At first, we are going to create the tenant because everything should start fresh. Configuring your Microsoft 365 Tenant After we saw how to create a tenant, let's embark on a few options that Microsoft 365 Tenant provides and configure them. Configuring Office 365 Pro Plus Now that we have the tenant, we have done the first configurations. Let's do Office Pro Plus because every office needs its Office tools. Office 365 with Group Policy object and telemetry with user security. Group policy is the cornerstone of every enterprise environment. We are going to configure and establish a connection between GPO and Office 365. We are also going to test it with telemetry and touch the user's security within the deployment option. In terms of tenant administration, we also have to deal with advanced tenant administration and how to solve it in the best way possible. Subscriptions and Rights Management Subscriptions and Rights Management give us a better picture of what we need to buy to provide a better user experience.
Monitoring and Service Monitoring and Service Health provide us with insights into how our environment works and where the problems are, if there are any. Managing the Microsoft 365 environment with Windows PowerShell In today's world, we cannot ignore PowerShell. So in this section, we are going to see how to use PowerShell to administer Microsoft 365 on the cloud from on-premises systems. Setting up for Identity Synchronization Before the end, we need to set up our environment to move to the cloud or Office 365. And for that, we need to install identity synchronization, which will help us with the logins and files that we need to synchronize. Implementing Identity Synchronization In order for the entire environment to function properly, the implementation of a density synchronization must be completed successfully. The prerequisites for this course are not that many. So there is a basic knowledge of Windows Server Technologies, a basic knowledge of Active Directory, a basic knowledge of PowerShell, and the installation of Windows Seven 2019. It does not need to be Windows 2019. It can also be Windows 2012 or2016 and configure Domain and Active Directoryon that server that you have installed. So let's get started.
2. Planning Your Network with Office 365
Hi, it's Nadine speaking. Welcome to my tutorial which will prepareyou for the new Micro 100 exam. We will start slow so that you can follow me and understand the subject in each video. We must survive Terry, but after that, we will move on to the practise portion of this video before creating a new tenant for Office 365, which we will use in this course. Let's talk about what is needed. First, we must plan the network bandwidth.
Office 365. It's a managed service that is designed to work in any environment that has a valid Internet connection. Even though there's no set bandwidth requirement to operate in the cloud, it's always a good practise to optimise your environment to create stability. Using Office 365 might increase the utilisation of your organization's Internet circuit. It's important to determine if the amount of bandwidth currently available is enough to handle the estimated increase once Office 365 is fully deployed. By leaving at least 20% capacity to handle the busiest of days, you should perform the following steps to estimate your network's bandwidth. First, assess the number of clients that will use the Internet. Second, determine which Office 365 services and features will be available for clients to use. You will likely have groups of people with different services or usage profiles. measure the network use for a pilot group of clients.
Ensure the pilot clients are representative of the different profiles of people in the organization as well as the different geographic locations. Four, compare your results to the Maxwell Calculators for Exchange 1 and Skype for Business 2 available at these links. These two links will guide you through the steps and how to handle the network bandwidth. Use the measurements from the pilot group to see what the entire organization needs and retest to validate the estimates before making any changes to your network. Use this link to plan and test your bandwidth performance further. Please follow these tests to set an appropriate environment for Office 365. After that, we will create in the next video the tenant account for Office 365.
3. Creating the Tenant Account
We are going to create an Office 365 tenant account. So please, you should perform these following steps. Run this link on your web browser, and let's configure it together. So, if you entered the correct link in your web browser, you should see this website. It's a new Office 365 Enterprise Edition. So we will click on "free trial." Please select the correct state from the drop-down menu on this page. I'm from Boston. Hensylvania, this is here. My name is Nathan. You should enter your name and your full name. You should enter the business's email address. I will give just a false address because it's a demonstration. You should enter the correct address or your business email address, and I will call it [email protected], and the phone number.
I will also enter a false phone number because it's a demonstration. You should enter your correct phone number and company name. Pact.com is the size of your organization. I will say it will be from 50 to 249 people. Click Next on the page to create your user ID. You need a user ID and a password to sign into your account. So I will enter my name. You should enter your name, and you should enter your company name or the name of this project. So I will tell it to be "MS 100" on Microsoft.com so it's available. And enter your password, please. I entered my password. Uncheck email and phone because we don't want to hear about new products, services, or events. Or, if you wish to receive the mail, you should click the mail and enter your phone.
So I will create my account on this page. Prove you're not a robot. You should enter your correct phone, and you will get a message that you will receive and a code that you will enter. In this box, I will choose Bosnia. You should choose your country. I will not show my phone number. And please enter your verification code that you received on your phone. Click Next. After a few seconds, you will get to the sign-in page and your user ID. finishing your sign up.I will not save it now setting up your account. After a couple of seconds, you will receive the start of the Office 365 tenant. So we are ready to go. Click here and we are in.
Get your work done with Office 365. I will close this We will not need it, but we are in Office 365. I get this. As an administrator, you should click on Admin, and you will get insights into the services and features that Office 365 provides. I will skip the tour. Click Skip. On the left side you have the three points. It's called "Show All." When you click on it, you should get the exchange, the GEMA, the power apps, the flow, the security and compliance, Azure Active Directory, and Microsoft Search. On the next video, I will show an alleged overview of online exchanges until the next video. Bye.
4. Overview of Exchange Online (Part One)
Let's go through a quick overview of Exchange Online. Exchange Online is a collaboration service that provides organizations with a safe and efficient way to send and receive email traffic, schedule meetings, assign tasks, and book resources. Exchange Online has many features that allow companies to adopt and adapt to today's overarching concerns regarding security, integrity, and compliance needs. Some of these features include creating and managing recipients, managing antimalware and anti-spam policies, managing disaster recovery needs, and planning migration strategies. Exchange Online provides a range of recipient types that enable organizations to work more efficiently and maintain details in one place. the Exchange Global Address List, or Gal.
The GAL can be accessed in Outlook and Outlook on the Web. The following are the most common recipient types that are available in Exchange Online mailboxes: shared mailboxes, rooms, mailboxes, equipment, mailboxes, and so on. Let's see how it functions on the portal. So, please open Portal dot Office.com in your browser and log in using the credentials we used in the previous section. So please log on to the Portal at dot Office.com and click on "Admin" to get to the Administrator Center. So click on "Show All." Then click on the Exchange server in the Exchange Admin Center. You can see the recipients' resources, contacts, and migration. When I click on mailboxes, I get more options. I receive groups, resources, contacts, and mailboxes from Shared or Migration. normal user Mailboxes in Exchange Online can currently be up to 50 GB in size, and any user who wants to use Outlook or Outlook on the Web to receive or send personal messages requires a mailbox to access, for example, Share Mailboxes or public folders.
When I click on Edit, I can see all the information that the user has, like the name, the last name, the display name, and so on. I can see when the last usage of the mailbox was, I can see all the contact information, I can see the organization, I can see the email address, I can see the features, and I can see which member of the distribution group includes this recipient. I can set the mail tip, and I can set mailbox delegation if I wish. I clicked here Cancel because it's just an overview of the features that Exchange provides. I have groups here Groups.
We will talk about groups in other videos, but just so you know where the groups are located, We have the resources, the contacts, the shared resources, and the migration. When I click on "Shared," I can set up an email or a mailbox that can access more people. So I will create a group with the display name. The email address will be grouped with this domain, and I can add more users to this email address. This way, more users can access the mail and see what mail they are receiving or sending I will click here to cancel. I will click here to cancel. So let's go back to the resources. When I click on resources, I can add room, mailboxes, and equipment. Mailboxes? Room mailboxes are for conference or meeting rooms, like special teams rooms, or some parts of the building. The equipment mailbox is used for equipment that can be moved between locations, for example, like a projector or a car. So when I click on the equipment mailbox, I can set, for example, a car one.
The email address is car one andI click Save and I set now. So this is for the equipment and for the room mailbox. It's just the same with the room name, the email address, the location where the room is located, the phone number, and the capacity of the room for the reservations. Let's close that here. Let's go to the groups. On the groups: We have standard groups. We have upgraded the distribution list groups. We can create new groups if we wish. When I click here on "New Office Group" with the name of the mail address, will it be public or private? Who's the owner? Which language does it use? The description? Always remember to write the description—who is using the mail, what it is used for, and so on. Also subscribe new members. Subscribe so new members get conversations and calendar events delivered to their inbox. Otherwise they'll only see them in group inboxes or let people outside the organisation send email to the group. When we click Save, we will create the group, but not for now. We have here the standard distribution list, mail-enabled security group, and dynamic distribution list. So the distribution list—or groups, if you wish—distributes messages to a set of users and contacts. The Security Group distributes messages and provides access to resources to a set of users, and the Dynamic Distribution Groups dynamically create a set of users based on the LDAP search in Active Directory to distribute the messages.
Let's back to the contacts. We can add new contacts here, like the mail contact or just the male user contact. The male contacts do not have a user account in Office 365, and therefore they cannot log on. The mail user combines some of the attributes of a full mailbox user along with the characteristics of a contact. And we have public folders here. When I click on "public folders," mail enables public folders. This is a folder in the Public folder key that has an email address assigned. These can receive email messages. If your team already works extensively with Public Folders, this is just a quick overview of the Exchange Admin Center.
When I click on the dashboard, I get back to the permissions for the compliance management, the organization, their protection, and the advanced threats. Recipient Types in a Synchronized Environment When your Office 365 environment is not using directory synchronization, your environment will use Cloud IDs for Exchange Online only. This means you can create, modify, and delete all recipient types in Office 365 directly using the Office 365 Admin Center, Exchange Admin Center, or Windows PowerShell. When you implement directory synchronisation for your Office365 tenant, that is, when you install Asia AdConnect to synchronise your local active directory, you must perform all recipient management tasks locally. This means that you must use on-premises Exchange management tools such as the Exchange Admin Center or the Exchange Management Shell to create, modify, or delete recipients. But what about the protection? Let's look at antimalware and antispam policies. Video an overview on Exchange online parts, too.
5. Overview of Exchange Online (Part Two)
Let's go through an overview of Exchange Online, part two. So in the Exchange admin centre on your dashboard, you have the option of protection. When you scroll down to the protections, you have the malware filter, connection filters, pan filter, and so on. I will click on the malware on the malware filter you have here to see the default rules. What will happen if some malware enters my organization? I can create new rules or edit the default rules. So when I click Add New, I can apply a new anti-malware policy. I can name the malware policy like protection one malware detection response and doyou want to notify the recipients?
So you can select no and use the default notification text or yes and use the custom notification test. You can set the parameters for the common attachment type filter for any file type that you want to use. You can set a notification to notify internal senders or external senders. So click "Cancel." Let's see the connection filter. You can edit the default connection filter if you wish. When I click on Edit, you get the connection filtering option. So you can set here which IP addresses are allowed to enter my organization and which ones are blocked for the entering of my organization. What does it mean blocked for my organization? It means that it cannot receive emails from this IP address, and it cannot send emails from this IP address. Click Cancel. Let's click on "Spam Filter." When I click on "Spam Filter," I have the option to create a new spam policy. The new spam filter policy you can set is "spam messages to junk email folders," and the same is applied for the first one. Or you can set the book email if you wish, or you can set how long it will retain spam—15 days, 14 days, whatever you wish. Or you can add a block list to the sender blocklist to not receive emails from this list, or a domain block list to not receive emails from the domain.
You can also configure an allow list, a domain allow list, international spam, and so on and so forth. Filter policies that you can set and edit and configure for your organization to handle So please go through all the options and see how does it function and for what is standing for. I will click here Cancel because it's just an overview of the options that Exchange Online provides. You can see it here. Outbound. When I click on Outbound Spam, I can edit the default policy if I wish. When I click on Edit, I have the general name and the outbound spam preferences, where I can send a copy of all suspicious outbound email messages to the following mail address or send a notification to the following email address or addresses when a sender is blocked from sending outbound spam, and click Cancel. Then I have the quarantine, which will have all the meals and all the spam that you set in the policy, the action center, and the DKIM.
One thing that you can see here is that the Action Center has a new name and a new home. Please start using the new and improved restricted user page. In Security and Compliance, you will access Security and Compliance when you click here on Admin waiting to log on. Then, click again on the three dots that appear on Admin Centers, and this time, choose Security and Compliance. In Security and Compliance, you will see the new options that they moved from Exchange Online to the Security and Compliance menu. All the options are in Threat Management. When I click on Threat Management and Dashboard, I get the same option to configure anti-malware policies, anti-spam policies, and so on. If I click on Configure Antimalware Policy, I get the exact same policy method that I received on the Exchange Online policy. You can see it here. The antimalware policy looks just the same. Click here Add to that, it's the same antimalware policy.
And what is with the disaster recovery? As a Microsoft Z 65 Enterprise administrator, you must have a holistic disaster recovery plan in place to protect your business. Exchange Online is a management service that provides over a dozen data centers, which can restore your company's data to the nearest minute. In light of this information, Exchange Online provides other ways to manage and track company and user emails. in-place archiving. In-place archiving only applies to certain plan levels in Office 365. The following plans have the service integrated, but it's also available as an add-on to various other Office 365 plans.
Office 365 Enterprise e three e four or five or office 365 education a three and four and office 365 government g three and four the last one is Exchange online. Plan two. Let's look at the in-place archiving of the users. So let's switch back to your Office.com Portal Office.com.On the portal office, Switch back to your admin center. in the Admin Center. Click on your exchange. Let's go to the mailboxes you have, the recipients and the option which is Mailbox. Click on Mailbox. Click on the user you have, or another user if you wish. And on the right side you get the option of In Place archiving. By default, it's disabled. You need to click Enabled, and then the option you get is the archive for Nadim Saddam. In this example, you wait a couple of seconds for the enabling process, and it will be enabled. Let's continue with pass three in the next video.
6. Overview of Exchange Online (Part Three)
Let's go through an overview of ExchangeOnline, part three: retention policies and tags. Retention tags and retention policies help you manage organizations' email lifecycles. They specify when a mailbox item should be deleted or moved to the archive. Mailbox retention tags are used to apply retention settings such as preservation time to folders and individual items such as email messages. Retention policies are used to group retention tags to more easily apply them to mailboxes. However, you can't apply tags to a mailbox without a policy. Attention. Tags are applied to mailboxes using a retention policy first, but you need to create a type of retention tag for the policy. So the default policy tag means these tags are automatically applied to messages in an entire mailbox where no other policy tag applies. Or you can set a retention policy tag. Retention Policy Tags These tags are automatically applied to the default folders in your mailbox, such as your inbox or calendar, and the personal text.
These texts are available in Outlook and Outlook on the Web. Users can apply them to a mailbox folder or an individual item. Retention tags are linked to a retention policy, and all of them are linked to the retention policy. So if you have a mailbox, or one or more mailboxes, all these tags can be applied to the policy, and the policy can be applied to the mailboxes. It can be applied to one mailbox or to two mailboxes, as you wish. What's with the right immigration option? Current email systems If your organization already has Exchange service on premises, depending on the version of Exchange, you can look at the full range of migration options. If you currently run a third-party mail system, you can only use IMAP or the third-party tools as a migration option.
Exchange Server Version If you run an Exchange Server on your premises, the version of Exchange provides information on the available migration options. If you run Exchange 2000 or earlier, IMAP, PST, or third-party tools are a valid option. If you run Exchange 2003 or later, then there are options for a cut-over or hybrid configuration. hybrid only if you add at least Exchange 2010 to your organisation or have long-term coexistence with Exchange. If your organisation wants to keep its on-premises Exchange service, the recommended approach is to consider a hybrid configuration. If you run Exchange 2007 or 2003, remember that you require Exchange Seven 2010 or later for the hybrid configuration. So there will be no configuration for later versions such as 2007 or 2003, only the new Exchange Server 2010. User Numbers If your organisation has Exchange but does not want long-term coexistence, the number of users becomes the final deciding factor. If there are fewer than 2000 users, the recommendation is an Exchange cutover migration.
However, if there are 2000 or more mailboxes to migrate, then you need a review. the version of Exchange Server again, if the organisation uses Exchange Server 2010 or later. Consider implementing a minimal or express hybrid configuration to migrate your mailboxes. IMAP Connections and IMAP Migration are both possible if IMAP is available as a protocol for connecting to an existing email system. However, if IMAP is not available on the non-exchange service systems, migration will need to be PST-based or use a third-party tool. pub three connections If the third-party email system only provides a POP over which users connect to their mailboxes, the only immigration option is to use a third-party migration tool or a PST migration. In the next video, we will get an overview of SharePoint Online.
7. Overview of SharePoint Online
Let's talk about a quick overview of SharePoint Online. What is SharePoint Online? SharePoint Online is an Internet-based website application that allows companies to collaborate and manage content across the span of their network work and beyond. Since SharePoint Online is a managed service, any of your company's users can access the SharePoint Online experience if there is an Internet connection. SharePoint Online is used for many different purposes and can be managed from either PowerShell or through the SharePoint Administrator Center, located in the Office 365 Administration Center. Some functions will be unavailable due to SharePoint Online being a managed service.
Some of the key benefits of using SharePoint Online include hybridization, local site management, encryption services, data loss prevention, and antimalware protection. SharePoint Online allows for its own independent Internet site collections. As the enterprise administrator, you can have many Internet sites that are segregated or correlated depending on your company's needs. This provides your organization with the total autonomy it needs to create secure site collections. Some of the different styles of sites include personal blogs, community company feeds, site feeds, wikis, and team sites. Encryption: there are two levels of encryption for data in transit with SharePoint Online client communication with the server, and communication to the one drive for business across the Internet uses SSL or TLS connections and data.
Movement between Data Centers The primary reason to move data between data centres is for geo-replication to enable disaster recovery. Let's run Portaloffice.com in your browser and see how SharePoint is functioning when you are in Portal office.com.When you're logged in, you have two options You have the option to run SharePoint from the Apps window. When I click on SharePoint, I can create a site for me or I can create a new post. I will now create a new site. Create Site I have two sections to the site. I have a team site or a communication site. A team site is used to share documents, have conversations with your team, track events, manage tasks, and more. It is linked to an Office365 group or a communication site. Publish dynamic, beautiful content to your organization's members in order to keep them informed and engaged on topics or events. So when I click on Team Site, it asks me for the team name. I will select Team One.
I can add or select more group email addresses if I wish. If I had created a group mail with more than one user in it, I have the site address here, and I will enter the site description just for testing. I can select the private settings. It will be public or private. I will select private. It's just for the needs of my team. I can select the language. There are a lot of languages. Always select the one you prefer. Click next. We can select additional owners like your teammate or another member of a group, or you can select yourself if you wish. I will not select any I will just click "finish" while waiting for the site to be created, and the site will be created so you can watch all your conversations, your documents, your notebook pages, and so on and so forth.
If you delete something, it will always be in the recycle bin. Let's get to the administrator mode and see how does it look all. When the administrator launches it, let's take that off. Click Admin on the administrator site; that's a new preview; build a new window. I click Show all, and we are going to select the Admin Center for SharePoint. In the Admin Center for SharePoint, we can create new sites or see the sites that have already been created by my colleagues. So when I click here sites, I can see active sites, both the one we created and the one I created just for testing. And I can see the deleted sites. If we delete something just for show, we can choose the policies and what we want the user to do. Unmanaged devices, idle sessions, signed out, network location, or apps that do not use modern authentication are thus site policies. I can put these controls on any website I want. When I click settings in the settings, I can control which features are available to users. So list libraries, notification, site storage limits, default admin experience, or site creation. On the home page of the SharePoint AdminCenter, you can preview files by active type. So, all of the files, all of the documents they shared, all of the things you need to keep an eye on and monitor for your organisation So the first step is always to watch out for the first dashboard. So that was a quick overview of SharePoint. On the next video, we will see a quick overview of teams online.
8. Overview of Teams Online
Let's talk about a quick overview of Teams Online. Microsoft Teams brings together the full package of communication in Office 365, and it also provides a true chat-based hub for Teamwork and gives customers the opportunity to create a more open, fluid, and digital environment. Microsoft Teams can implement an Office 365 group, a SharePoint Online site, and an Exchange Online Group mailbox, which will be used by teams to store information such as documents, videos, and many different resources. A team can be created using existing Office365 Groups, allowing existing group memberships and content stores in SharePoint Online and Exchange Online to be available within teams to complement the team's capability as a persistent chat bot where informal real time conversation takes place. Teams also provides a meeting experience built on the next-generation cloud-based infrastructure that is also used by Skype and Skype for Business.
These technology investments include Azure-based cloud services for media processing and signaling like H.26, four video codecs, Silk and Opus, audio codecs, network resilience, telemetry, and quality diagnostics. Microsoft Teams is used by individuals and teams who want to collaborate in real time with the same group of people, and it assists teams who want to iterate quickly on a project while sharing files and collaborating on shared deliverables. allows people to connect to a wide range of tools in their workspace, such as Planner, Power, Bi, GitHub, and so on. Get Access in Teams: A guest is someone who isn't an employee, student, or member of an organization. They don't have a school or work account with your organization, for example. Guests may include partners, vendors, suppliers, or consultants. Anyone can be added as a guest in Microsoft Teams with guest access, which means that anyone with a business Azure Active Directory account or a consumer email account can participate as a guest in Teams with full access to team chats, meetings, and files.
All guests in teams are covered by the same compliance and auditing protection as the rest of Office 365, and they can be managed securely within Azure AD. Audio conferencing calls into meetings are especially useful when people are on the road, for example, and cannot attend a meeting using the team's app on their laptops or mobile devices. But there are other scenarios in which using a phone to attend a team meeting can be a better option than using an app on a computer. For example, Internet connectivity is limited and thosecall quality is better than the dial in. People can join a meeting hands-free using Bluetooth devices, if they find it easier and more convenient for their situation. Local dialling numbers are assigned to an organization when it purchases the licence for audio conferencing. The dialling numbers are included in any meeting invites generated by the organization.
The local numbers, which are only available to your organization, are shared by the users within your organisation that are enabled for audio conferencing. Local dial-in numbers and, in some cases, internationally dialling numbers from the country or region where the meeting organiser is located are included on the meeting invite. If a meeting at ND uses a different number than that included in the invitation, it will be a shared phone number. So let's see how Teams is working on PortalOffice.com, so please run it in your browser. You can access themes in your default Office 365 window. When you click on Teams, it is now loading the page. Teams is used for chatting and skyping, as well as for conferencing and all the other communication solutions. Team is Skype and holds all the features of Skype, with a couple of new ones. Click on Chat. You have a private or you can start a private conversation, a private chat or calling, or you can see all the activity you had or you want to do. So let's switch back to the first window, select the admin, and see how it looks in the Admin Center.
So click Show All, and you can see here there's the Admin Center called Teams, and there's the site on the left side. You can check all the possibilities it's providing, and it's really easy to use. If you click on it, you get all the information you need, like devices that manage the devices' locations they are chatting on, users that are chatting, meetings, conferences, and so on. There are a lot of features and possibilities, so please select at home any one of them and see for yourself the communication possibility Teams provide. This is just a quick overview, so we will use it in the future. But for now, it's enough. On the next video, we will see a quick overview of additional resources that Office 365 provides.
Microsoft 365 MS-100 Exam Dumps, Microsoft 365 MS-100 Practice Test Questions and Answers
Do you have questions about our MS-100 Microsoft 365 Identity and Services practice test questions and answers or any of our products? If you are not clear about our Microsoft 365 MS-100 exam practice test questions, you can read the FAQ below.
Download Now

10 downloads in the last 7 days
Purchase Microsoft 365 MS-100 Exam Training Products Individually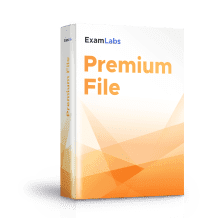 Premium File
464 Questions & Answers
Last Update: Sep 25, 2023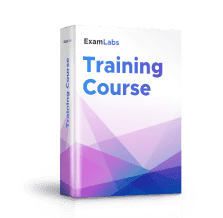 49 Lectures
Duration: 3h 15m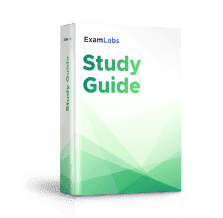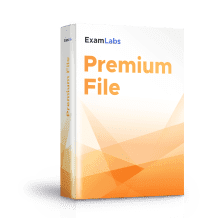 Premium File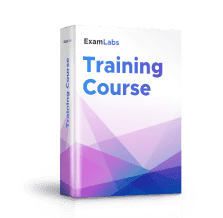 Training Course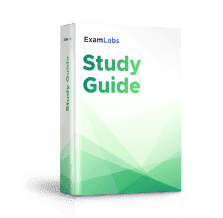 Study Guide