Pass Test Prep PTCB Certification Exams in First Attempt Easily
Real Test Prep PTCB Certification Exam Questions, Practice Test Dumps
Accurate & Verified Answers As Experienced in the Actual Test!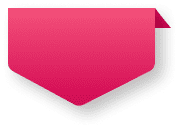 Verified by experts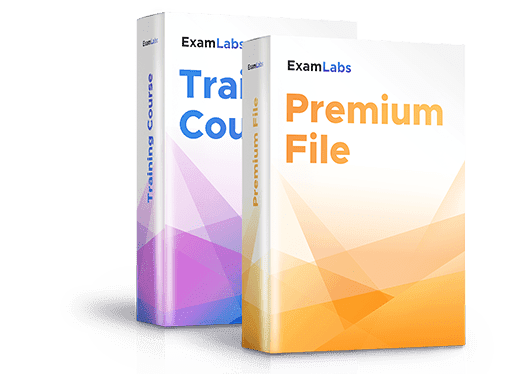 Exam Code: PTCE
Exam Name: Pharmacy Technician Certification Exam
Bundle includes 2 products: Premium File, Training Course
PTCE Premium Bundle
Premium File 416 Questions & Answers
Last Update: Feb 22, 2021
Training Course 37 Lectures
Premium Bundle
Free VCE Files
Certification Info
FAQs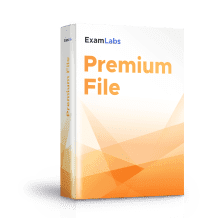 PTCE Premium File
416 Questions & Answers
Last Update: Feb 22, 2021
Includes questions types found on actual exam such as drag and drop, simulation, type in, and fill in the blank.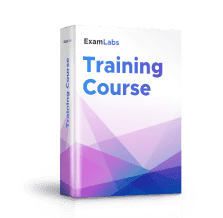 PTCE Training Course
37 Lectures
Based on Real Life Scenarios which you will encounter in exam and learn by working with real equipment.
Get Unlimited Access to All Premium Files
Details
Download Free Test Prep PTCB Practice Test, PTCB Exam Dumps Questions
| File Name | Views | Size | Downloads | |
| --- | --- | --- | --- | --- |
| test prep.selftestengine.ptce.v2020-09-08.by.penelope.149q.vce | 120 | 116.9 KB | 15 | Download |
Free VCE files for Test Prep PTCB certification practice test questions and answers are uploaded by real users who have taken the exam recently. Sign up today to download the latest Test Prep PTCB certification exam dumps questions.
Test Prep PTCB Certification Practice Test Questions, Test Prep PTCB Exam Dumps
Want to prepare by using Test Prep PTCB certification exam dumps efficiently. 100% actual Test Prep PTCB practice test questions and answers, study guide and training course from Exam-Labs provide a complete solution to pass. Test Prep PTCB exam dumps and practice test questions and answers in VCE Format make it convenient to experience the actual test before you take the real exam. Pass with Test Prep PTCB certification practice test questions and answers and exam dumps with Exam-Labs VCE files.
The Pharmacy Technician Certification Exam, shortly referred to as PTCE, is intended for those individuals who want to validate their expertise in the pharmacy technician field and establish a rewarding career in healthcare. The test is developed and issued by the Pharmacy Technician Certification Board (PTCB), a non-profit pharmacy credentialing organization based in the United States. The candidates who complete the PTCE exam are awarded the national PTCB Certified Pharmacy Technician (CPhT) certification that enables them to work efficiently in collaboration with the pharmacists and provide superior patient care.
PTCE: Requirements
The PTCE test is designed exclusively for usage in the USA. Therefore, this exam is only administered in the territory of the Unites States. The active U.S. military members as well as their spouses are eligible to take it anywhere in the world. Other candidates who want to sit for this test outside of the USA can pass it only if they satisfy the specific requirements (for example, if they are employed by a healthcare organization located in the US, etc.).
Additionally, the applicants must complete the PTCB-Recognized Education/Training Program. The list of the recognized programs can be viewed on the PTCB website. Alternatively, the individuals can provide the confirmation of their relevant work experience in the role of a Pharmacy Technician (a minimum of 500 hours).
PTCE: General Overview
The Pharmacy Technician Certification Exam (PTCE) is a computer-based test delivered at any Pearson VUE centers all over the country. The exam is 2 hours long. This includes a 5-minute tutorial, 1 hour and 50 minutes of sitting time, and a 5-minute post-exam survey. The test is made up of 90 questions, containing 80 scored and 10 unscored items. The unscored questions are randomly scattered throughout the exam content, so you will not be able to identify them. That is why the students are recommended not to leave the questions without an answer. All the questions in the test are presented in the multiple-choice format. Each question contains four available responses, only one of which is correct.
To register for this test, the candidates are required to create a personal account on the PTCB website and apply for the certification. Once your application is approved, you will receive an email with the instructions on how to schedule your exam. The PTCE test is offered year-round at more than 1,400 Pearson VUE centers, including more than 100 military on-base sites. To apply for the PTCB CPhT certificate and sit for the exam, one should pay $129.
The exam score is based on the answers of the students to 80 scored questions and amounts to 1,400. The possible PTCE scores range from 1,000 to 1,600. The unofficial test result will appear on the screen immediately after the post-exam survey. The individuals can also receive a printed copy of their results at the center. The official results will be published in a candidate's PTCB Account within two to three weeks after the test date. If you pass the exam with flying colors, your certificate will be available to download via your PTCB Account.
PTCE: Topics Covered
The PTCE exam encompasses a wide range of subjects that are grouped into four major domains. These are Medications, Federal Requirements, Patient Safety & Quality Assurance, and Order Entry & Processing. The highlights of these topics are provided below:
Medications

This section constitutes 40% of the exam syllabus. The areas covered here are as follows: medication brand names, generic names, and classifications; therapeutic equivalence; indications of dietary supplements and medications; common and severe medication adverse effects, side effects, as well as allergies; drug stability (for instance, reconstitutables, vaccinations, oral suspensions, injectables, insulin, etc.); physical & chemical incompatibilities associated with non-sterile reconstitution and compounding; narrow therapeutic index (NTI) medications; proper storage of medications (including light sensitivity, temperature ranges, restricted access), among others.

Federal Requirements

This subject area makes up 12.5% of the exam content. To tackle the questions from this section, the applicants should be conversant with federal requisites for disposal of hazardous, non-hazardous, as well as pharmaceutical substances and waste; federal requisites for controlled substance prescriptions; federal requisites for restricted drug programs as well as associated medication processing; federal requisites (for instance, DEA and FDA) for controlled substances (including receiving, ordering, storing, labeling, take-back, loss, theft, etc.); FDA recall requisites.

Patient Safety & Quality Assurance

The share of questions related to this topic in the exam syllabus is 26.5%. This domain requires a solid understanding of high-alert/risk medications as well as look-alike/sound-alike (LASA) medications; strategies for error prevention (for example, separating inventory, bar code usage, the limit usage of error-prone abbreviations, leading & trailing zeros, Tall Man lettering, etc.); issues that require the intervention of a pharmacist (including DUR (drug utilization review), OTC recommendation, allergies, misuse, drug interactions, etc.). The candidates should also be familiar with event reporting procedures, such as medication errors, product integrity, and adverse effects, near miss, MedWatch, etc.; types of prescription mistakes (including early refill, abnormal doses, incorrect patient, incorrect quantity, incorrect drug); hygiene & cleaning standards (including handwashing, PPE (personal protective equipment), cleaning counting trays, etc.).

Order Entry & Processing

This domain constitutes 21.25% of the exam content. The subtopics covered here include the procedures required for compounding non-sterile products (including liquids, ointments, mixtures, suppositories, enemas, emulsions); National Drug Code (NDC) numbers, and expiration dates; procedures for determining non-dispensable, dispensable, as well as expired supplies and medications. The examinees will be also required to demonstrate their knowledge of formulas, ratios, calculations, alligations, proportions, Sig codes, conversions, medical terminology, abbreviations, and symbols for quantity, dose, days supply, dilutions, concentration. Additionally, the applicants will need to show their knowledge of equipment/supplies needed for drug administration (including diabetic supplies, unit dose, package size, spacers, injectable or oral syringes).
PTCE: Career Prospects
As the name suggests, the Pharmacy Technician Certification Exam prepares the candidates for the job role of a Pharmacy Technician. These specialists support the pharmacists in delivering patient care in a wide range of settings, usually in community, retail, and hospital pharmacies. However, the pharmacy technicians can also work for long-term care facilities, third-party insurance companies, computer software companies, pharmaceutical manufacturers, or even in government or teaching. The main job responsibilities of these professionals include dispensing prescription medications and other medical devices to the patients and instructing on their use. They may also fulfill administrative duties in pharmaceutical practice, including reviewing prescription requests with insurance companies or doctor's offices to guarantee correct medications are provided and payment is received. The average salary for the certified individuals is between $31,000 and $38,500 per year. However, the experienced specialists can earn as much as $41,000 per annum across the United States.
So when looking for preparing, you need Test Prep PTCB certification practice test questions and answers, study guide and complete training course to study. Open in Avanset VCE Player & study in real exam environment. However, Test Prep PTCB exam dumps in VCE format are updated and checked by experts so that you can download Test Prep PTCB certification exam dumps and practice test questions and answers files in VCE format.
Test Prep PTCB Certification Exam Dumps, Test Prep PTCB Certification Practice Test Questions and Answers
Do you have questions about our Test Prep PTCB certification practice test questions and answers or any of our products? If you are not clear about our Test Prep PTCB certification exam dumps, you can read the FAQ below.
Purchase Test Prep PTCB Certification Training Products Individually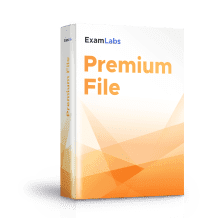 Premium File
416 Questions & Answers
Last Update: Feb 22, 2021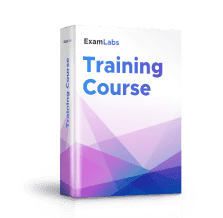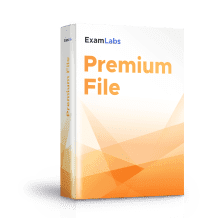 Premium File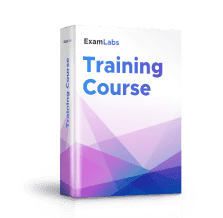 Training Course
Notice before download file
Please keep in mind before downloading file you need to install Avanset Exam
Simulator Software to open VCE files. Click here to download software.